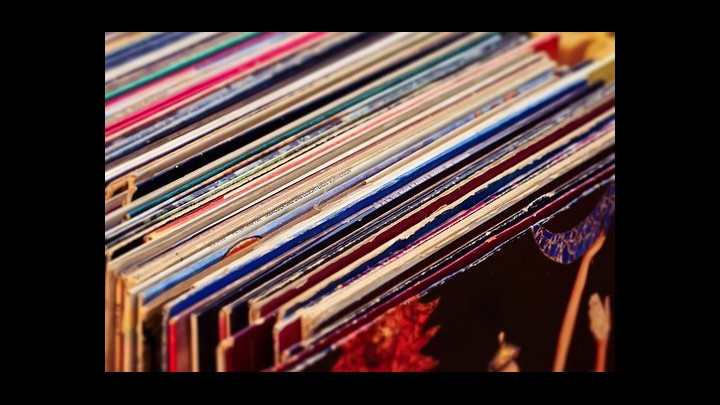 I have listened to Desert Island Discs since I was a teenager. How hard it is to choose 8 discs to take to a desert island!
The programme was the brainchild of Roy Plomley. You can read about how the programme started via this link. Desert Island Discs.
It is a very hard decision to make and one which I am basing on my current listening trends and fond memories. In no particular order:-
1. Justin Hayward/John Lodge - Blue Guitar
I am a big fan of The Moody Blues and have seen them live twice. When they split up, Justin and John formed a duo called BlueJays and brought out a CD of the same name. (Vinyl in those days!) I saw them perform in 1975 with a very good friend who unfortunately passed away at the age of 39. This track was not included on the vinyl but was later added as an extra when the CD was remastered. We were transfixed at the guitar playing that evening and both bought the single that weekend.
I always think of my friend when it is played and what a good evening we had in Bristol.
2. The Beatles - Let it Be
How to choose a Beatles track?? I toyed between Let it Be and In my Life, the former written by Paul and the latter by John. My late mother was called Mary and I can remember whenever I was upset as a teenager in the early 70's and also in later years, I would sing the verse:-
When I find myself in times of trouble, Mother Mary comes to me
Speaking words of wisdom, "let it be"
And in my hour of darkness, she is standing right in front of me
Speaking words of wisdom, "let it be"
3. Beethoven Pastoral Symphony - Shepherd's Hymn.
I didn't really like classical music when I was growing up but my sister always has. I can remember her putting on the vinyl LP when mum and dad bought a new radiogram back in 1968 and the sound was amazing. I always think of that day when I pay this track and I have loved many composers of classical music since my 20's.
4. Strawbs - The Antique Suite.
12 minutes long and a live recording from 1970. I have been a Strawbs fan ever since and have seen them perform four times. With CV19 the final section 'Hey It's Been A Long Time' is very apt at the moment! 'Hey it's been a long time, it's good to see you again.' And let's hope we all can see each other again when the crisis is over.
5. Snow Patrol - Run
I just think this is such a great pop song. No other reason!
6. Simon and Garfunkel - The Only Living Boy in New York
I was driving my Ford Prefect on the way to visit a friend in Kington in 1973 and this was playing on Radio 1 in the car. In those days, it was a transistor radio on the dashboard! I am still in touch with Vera after all these years even though we both live in separate parts of the UK.
7. Nobody Does It Better - Carly Simon.
Memories of one of my favourite James Bond film in 1977, The Spy Who Loved Me. The film seems very dated now, but a great soundtrack never the less!
8. Ralph McTell -of course!!!
All of his songs are stories and it is so difficult to choose , but Still in Dreams it is as he played it for me when I asked for a request at a concert in 2016.
If I had to pick one song, it would have to be Ralph McTell. I never tire of listening to his music and he is such a nice person too.
My luxury item would be my guitar. My book would be One Day by David Nicholls.
So there we have it. My Desert Island Discs!
My good friend Chris sent me her list to add and they are as follows:-
1 Strangers in the night. Frank Sinatra. Mums favourite song.
2 Oh you pretty things. David Bowie. Singing in boyfriends mum and dads kitchen with a tape recorder.
3 Islands in the stream. Dolly Parton Kenny Rogers. Husbands dad spitting image of Kenny and was asked for autographs many times!
4 To Where You Are. Josh Groban. Thinking of my late mum dad and sister.
5 I'd do anything for love. Meatloaf. Went to see Meatloaf in Birmingham. Happy Days.
6 Make Your Own Kind Of Music. Paloma faith. Singing this with my best friend always cheers me up.
7 Holding Back The Years. Simply Red. Just love the group.
8. From this moment on. Shania Twain. My daughter's wedding song.
Could have picked many more wanted to include Michael Jackson too.
Here are Howard Christopher choices:-
Ralph Mctell Terminus
Clannad Harrys' Game
Yes And you and I
Joni Mitchell The Circle Game
CSNY Teach Your ChiLdren
Carole King Tapestry
And James Taylor Fire and Rain!
'Like you I could have picked loads more, good fun but so hard!'
Margaret James chosen 8 are:-
I Want To Break Free – Queen
Down in the River To Pray – American Traditional
All Around My Hat – Steeleye Span
Nulla In Mundo Pax Sincera – Vivaldi
Pur Ti Miro – Monteverdi
Time To Say Goodbye – Sartori
Violin Concerto – Beethoven
Overture to Don Giovanni – Mozart
You can find them all on YouTube.
Trevor Belshaw has chosen his 8 and described why. Many thanks Trevor.
I think this has been the hardest thing I've set my mind to for years.
It's an almost impossible task and if I were asked again this afternoon at least four of these songs could change. They would change again tomorrow. However, I would be happy to listen to these songs if I were stuck lone on a desert island. There would be no complaints.
1 The Beatles. (Just Seventeen) I Saw Her Standing There.
The first song to ever get my feet moving. I was only ten when it came out and I was already into music, but this was so fresh, so new, so vibrant. Rock and Roll at its simplest and best. It was the first track on the Beatles debut album and boy did it set down a marker. It was never a single in the UK but in my opinion it should have been. The title track of the album, Please Please Me, was released instead.
Even now, if the Saturday night DJ at my local plays it, my first urge is to grab a partner and drag her up to the dance floor. It's a song that has never aged and I would happily boogie around my palm tree to this.
2 Genesis. Supper's Ready.
I bought the album Foxtrot as a present for my then girlfriend, Doreen and from the first play we were hooked. The track takes up almost the entire side two of the album and we used to set the record player to repeat and let the magic engulf us.
'And it's hello babe, with your guardian eyes so blue
Hey my baby, don't you know our love is true'
3 Rod Stewart. You Wear It Well.
https://www.youtube.com/watch?v=hQqNUwNNkTo
Never a Dull Moment came out around the time I met Doreen and as I was already a Rod and Faces fan, I bought it on the day of release.
This was the single from the album and we played it to death in my local. If Doreen was with me, I'd sing it to her. I probably embarrassed her at times, but she never let on if I had.
As it happens, I did buy her a gown, in town, (a dress at least,) and she did sit down and cry, not on the stairs but on the steps of the New Inn, when I sang, 'Madame Onassis got nothing on you,' to her.
I still sing it to her photograph now whenever I play it. I couldn't be on an island without a copy of this.
4 Leonard Cohen. Dance Me To The End Of Love.
I've always loved Leonard Cohen, right from the first playing of, The Songs of Leonard Cohen. I loved the much darker, Songs of Love and Hate too but Doreen was never impressed. She said he was depressing, and over the years I used to play his music when she was out in the garden or at work.
This changed, however, when she came in one day and I had the video version of the song on the big screen. She sat down, watched it, then asked me to play it again. From then she was hooked, she would never be a fan of Songs of Love and Hate. but she'd even suggest playing one of his other albums whenever we had a music night. She became especially fond of Ten New Songs, when he made his long-awaited return after a spell in the Buddhist monastery.
A love song inspired by the Holocaust, superb backing singers and lyrics to die for.
Please watch the video. It will break your heart.
Dance me to your beauty, with a burning violin…
5 Maria Callas. Ebben. La Wally
Quite simply, the most beautiful thing I've ever heard. This would be on every list I ever made.
6 Pink Floyd. Time.
Lyrically, supreme. This track from The Dark Side of the Moon, puts a lifetime in a nutshell.
Genius.
And then one day you find ten years have got behind you.
No one told you when to run, you missed the starting gun.
7 Paul Simon. Peace Like A River
From his self-titled Paul Simon album, a hidden gem tucked away amongst, Me and Julio Down By the Schoolyard. Mother and Child Reunion and the sublime, Duncan.
There was always going to be a Paul Simon track here. It could easily have been, America, Kathy's Song, Homeward Bound, Sound of Silence, American Tune… A big hero of mine and I could happily listen to him all day. This song has a special place in my heart though.
Four in the morning
I woke up from out of my dreams
Nowhere to go but back to sleep
But I'm reconciled
8 Tom Waits. Ruby's Arms
This was initially going to be a Bob Dylan spot, but I found I couldn't leave this song out.
A haunting ballad which perfectly compliments Wait's gravelly, whiskey fuelled, hobo voice.
Here he pulls the heartstrings until they almost burst.
The ghost of a soldier visits his lover one last time before he passes on.
Tear jerking stuff.
Jesus Christ this goddamn rain
Will someone put me on a train
I'll never kiss your lips again
Or break your heart
So, that just leaves the book and the luxury item.
The book is, as always, an even more difficult choice than the songs, I've loved hundreds of them over the years. Singer song writers and authors are favourite people. So, after much soul searching, the one I've chosen is.
Markus Zusak. The Book Thief.
My luxury item was easy. A photograph of my, (sadly, deceased) wife, Doreen in her wedding dress.
I'll need it when I sing, You Wear It Well to her.
Derek Coles choices:-
Humphrey Lyttelton, Bad Penny Blues.
Duke Ellington, Take The A Train
James Last, In a Persian Market.
Glen Miller, In the Mood.
Acker Bilk, Stranger on the shore.
Gilbert o Sullivan, Clair.
Chet Atkins &a Mark Knofler, Poor Boy Blues.
Fats Domino, Blueberry Hill.
Christine Rutter choices are:-
1. Dont you forget about me by Simple minds. I love this with a passion.
2. It's a beautiful Day by U2. I'm a great U2 fan but this brings back memories.
3. Living on a prayer by Bon Jovi A classic
4. Sweet Dreams by Eurythmics
5. Love and affection by Joan Armatrading. Just wonderful.
6. Something inside so strong by Labi Siffre
7. Alright now by Free. 70's rock classic
8. Since you've been gone by Rainbow
James Rosser choices
1. Pink Floyd - Pigs
2. Pearl Jam - rearview mirror
3. Guns n roses- Civil War
4. Led Zeppelin- Achilles last stand
5. Soundgarden- Burden in my hand.
6. The Black Crowes- we who see the deep.
7. Rainbow- Stormbringer.
8. Pachelbel - Canon in D Major
Rosy Smith choices
O Sole Mio Benjamino - Gigli (gave me my love of opera from the age of 13)
Some Enchanted Evening - from the movie South Pacific (My favourite musical)
San Quentin - Johnny Cash (Love this singer, and his visit to San Quentin is iconic)
Bohemian Rhapsody - Queen ( Who else could have amalgamated opera, rock & pop in a song?! Awesome)
Dance me to the End of Love - Leonard Cohen (Such talent in writing & singing songs with such meaning)
The First Time Ever I Saw Your Face - Roberta Flack (My favourite song of all time)
In Dreams - Roy Orbison (Wonderful singer, my favourite of his)
Suspicious - Minds Elvis Presley (Difficult choice for me as I am a huge fan. But this song shouts of the charisma Elvis had)
Janet Braund Few choices
1. Hallelujah - Leonard Cohen – just an all-time favourite. I heard it playing on a car radio at sunset when I was at Orange in Australia, allegedly the flattest place on earth - spectacular.
2. The Boxer – Simon and Garfunkel – hard to choose just one Simon and Garfunkel track, Sound of Silence nearly made it
3. The Times they are a' Changin' – Bob Dylan
4. Barefoot on the Cobbles – Dan Brittain – written especially to accompany my historical novel of the same name. Uncannily Dan had included events in the lyrics that were in the novel but he didn't know it at the time. http://www.chrisconway.org/dan.html
5. Eve of Destruction – Barry McGuire – depressing maybe but sadly prophetic.
6. San Francisco – Scott Mackenzie - a feel good song that reminds me of summer.
7. Father and Son – Cat Stevens – for no particular reason.
8. Cousin Jack – Fisherman's Friends – reminiscent of my Cornish heritage.
Nicki Aitch choices
1 Nothing Else Matters-Metallica, one of our favourite songs, we had it at our wedding.

2-Brotherhood of Man - Save all your kisses for me. Always reminds me of my dad, who was in the RAF when I was growing up.

3-George Michael - One more try. My favourite of all his songs.

4-Drowning Pool, Bodies - My favourite 'bad mood song' 🤣

5- Luther Vandross - Dance with my father. Always reminds me of my grandad, he loved dancing and I went to a few dinner dances with my grandparents in my early 20's and I always loved Dancing with him.

6-Frank Sinatra - My Way. My nan loved this song and it was played at her funeral-and it summed her up to a tee!!

7-Cliff Richard - She's so beautiful. My mum is a huge,lifelong cliff fan and her 'time' soundtrack was one of my favourite LP's to listen to when they went out🤣

8- Aerosmith - Don't want to miss a thing. Always reminds me of my husband, another song we had at our wedding.

I have a very eclectic taste in music 🤣🤣🤣🤣
Elaine Partridge choices:-
My Choice for Desert Island Discs
1.The Hollies – The Air That I Breathe.
https://www.youtube.com/watch?v=HydvceA1PAI
Such a beautiful song; inspired by loneliness. Hearing the first couple of bars is all it takes to bring out the emotion.
2. Robert Palmer – Every Kinda People
https://www.youtube.com/watch?v=R686uRAzwIk
"You know that love's the only goal
That could bring a peace to any soul". I love his soulful voice and this is a lovely song and great arrangement.
3.Lonnie Donegan – Rock Island Line
First recorded by him in 1954, but I prefer the slower, bluesy version he did on the Muleskinner Blues album 1999. He was an amazingly talented man: singer/songwriter/producer. The 'King of Skiffle' who influenced so many people; such as Paul McCartney, Brian May, and my uncle Fred who, with several of his friends, formed a skiffle group and rehearsed at the bottom of our neighbour's garden.
4. Supertramp – Know Who You Are
https://www.youtube.com/watch?v=6qTNsbJMmfc
It is a beautiful and haunting song. Roger Hodgson's voice is amazing.
5. Dusty Springfield – Reputation
https://www.youtube.com/watch?v=eweP81AE6EY
She is one of the greatest female singers ever. I love the production of this song and really enjoy singing it out loud with her.
6. Louis Armstrong – All the Time in the World
https://www.youtube.com/watch?v=RMxRDTfzgpU
He is one of the greatest jazz musicians of our time; with such a distinctive voice; and he delivers this song brilliantly.
7. Dougie Maclean - Who Am I
https://www.youtube.com/watch?v=LpUxmL5_Ljs
This is a beautiful song sung simply: one man and his guitar.
8.Mozart – Piano Concerto No 21 – Andante
https://www.youtube.com/watch?v=df-eLzao63I
Just lovely.
Send me your choices if you like and I will add them! Desert Island Discs is currently off air but when it reurns it will be on every Sunday at 11.15 on Radio 4.