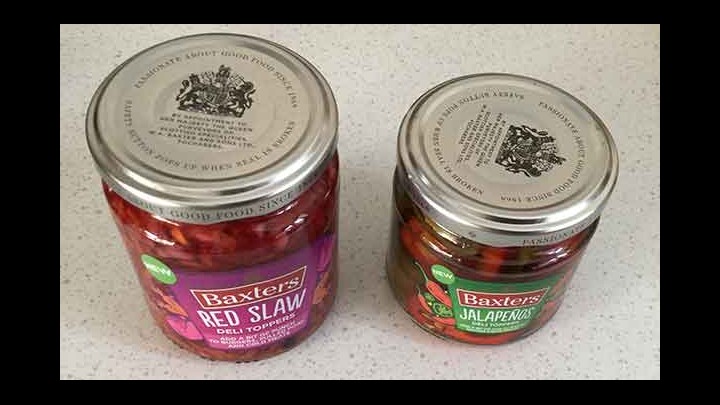 Do you like to add some pickles to your cold meats, pizzas, nachos etc? I have been sent two jars of Baxters new arrivals and will share my findings with you.
Let me start by copying some information on Baxters website to describe their new range of Deli Toppers.
'Inspired by the street food revolution, Deli Toppers are a NEW, versatile range of pickle style toppings, which can bring to life your favourite dishes such as hot dogs, burgers, wraps and salads. They add an extra kick of flavour transforming boring everyday dishes into something more memorable.'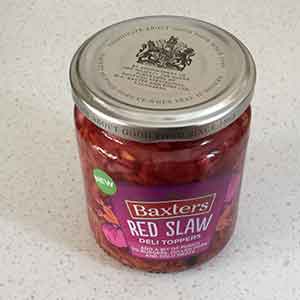 This tastes like a variation on pickled red cabbage with the added extras white cabbage, onions and carrots. The additions of ginger and cinnamon give Red Slaw a great flavour and certainly brightens up cold meat sandwiches.
I also like it with some strong cheese and crackers for a tasty snack at lunchtime or evening. See below photo.
The calorie content is not very high at 91Kcal per 100G.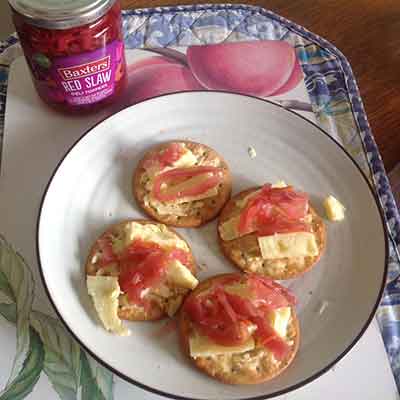 Deli Toppers Jalapenos and Red Slaw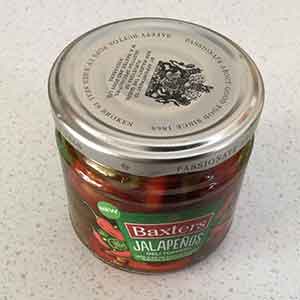 Jalapeno peppers may be an acquired taste for some, but do give them a go! If you make your own pizzas, these would be a great addition to the toppings, or even buy a basic cheese and tomato one and add the peppers for an extra 'kick!'

Deli Toppers Jalapenos and Red Slaw
I enjoy these combined with a simple salad to add more flavour to lettuce, tomatoes and cucumber. I also added them to a gammon joint I recently bought and they were a lovely addition. The red and green coloured peppers plus the red slaw made for a great looking and really tasty dish!
The Jalapenos contain very little calorific content at 14kcal per serving. There are two other Deli jars that complete the range. A Red Onion variety and a Spicy Slaw variety.
If you like pickles, maybe add one or two of these jars to your shopping list? They can be bought at all major supermarkets. There are lots of great recipes and tips on Baxter's excellent website.
First published on 12/10/17 on OAPSchat.co.uk.