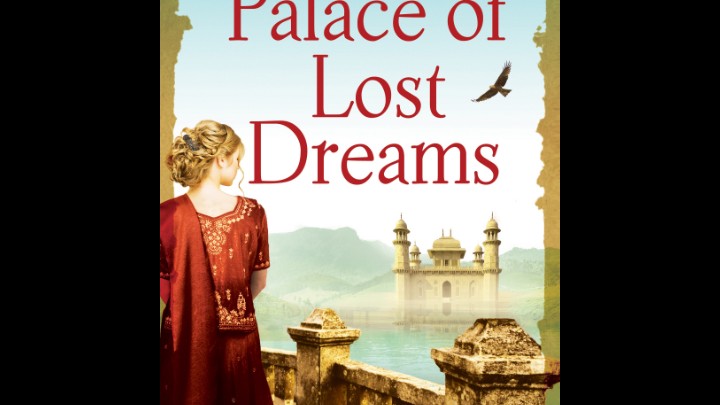 Sophia from Piatkus Fiction very kindly donated some books for ReviewSpot readers to review.
Diane Cunningham
This is the first book I've read by this author. It is based mostly in 1798 in Hyderabad India. Bee and Ralph lived in India until at the ages of 8 and 5 their Mother decided to return to England.
Bee was most upset leaving her Dad behind, and also Ralph was sent away to school. Ralph returned to India leaving Bee to nurse their Mother until her passing. Bee then found an older husband Charles who she soon became pregnant to.
After some unlucky events Bee finds herself alone. Ralph offered Bee a place in his home with himself and his wife, and Bee decides to take the opportunity to return to her beloved India. On arriving back in India, things aren't quite like Bee had imagined they'd be.
This book follows the ups and downs of Bee's life. The way Charlotte has written the book it's easy to be drawn into the exotic smells, sounds, and way of life back then. A charming look into history and a nice read.
Heather Copping
Part of a paragraph in this book describes this book perfectly - " It's very different from Hampshire but it didn't take me long to fall in love with the palace and my new family. Not everything is perfect, but for the first time in my life, I'm discovering who I am. I'd always been my mother's daughter until, for a short while, I was Charles' wife. Now I'm trying hard to forget sad Beatrice and become Bee again, the girl I left behind in India all those years ago ".
It's the late 1700s and a young English woman has just lost her husband and baby in tragic circumstances. Her spiteful stepdaughter who is the same age as herself makes life difficult for her so she travels to India where she was last as a young girl. After a rough journey she arrives to meet her brother who works for the British East India Company, and finds him married to a young Indian girl, she also meets Harry whom she last saw when they were children.
The Palace is not as she remembers it and needs much money spent on it before it crumbles away. Bee comes up with a plan to make the necessary money and the ladies of the zenana help her with the plans.
Bee works hard with the local women to make hard earned cash to do repairs but is everybody as friendly as she once thought and will she find love again?
This book is set in the times of Napoleon and Nelson in the years around 1798 when the British East India Company had been in India for two hundred years and is full of romance and romantic Palaces with the description of the local plants such as Jasmine and Rose petals to ignite your senses as you read it. Fans of historical romance fiction will love it.
Marilyn Chapman
I pride myself on being a fast reader, but the best way to read Palace of Lost Dreams is slowly - and with relish. Otherwise you may miss the colours, smells, sounds and explosion of senses from a time that can never come again.
Charlotte Betts is so impressive in her research and knowledge of India at the turn of the eighteenth century that you feel you are walking through the streets of Hyderabad alongside her as the story unravels.
Bee, the book's heroine is a strong and likeable woman with an understandably stubborn streak that makes the dialogue jump off the page, though her personal loss and hardship would challenge most of us.
While French and British forces battle over India's riches, Bee attempts, almost single-handedly at first, to safeguard the future of the Jahanara Mahal, a dilapidated palace cursed by the theft of a pink diamond 'the size of a pigeon's egg,' many years before.
The palace holds precious memories of her idyllic childhood, before she was forced by her mother to live in England. It is now the home of her brother, an employee of the British East India Company, his beautiful Indian wife and a whole host of people, humble and exulted, whose futures depend on its survival.
Into this mix comes Harry Wyndham a good-looking, enigmatic ex-soldier whose honesty is in doubt. A widower, he has with him his strong-willed son Jai, whom Bee soon treats as her own.
The colourful clothes of another era take centre stage sometimes, as in this evocative quote: One by one I shook out folded saris, tunics and gathered trousers and laid them carefully on the floor until the carpet was smothered in pools of cobweb-fine muslin and shimmering silk in every shade of crimson, ochre, sapphire, violet, indigo and emerald.
I confess I had to check back through the pages occasionally to place a character and their relevance to the plot, but this book is one of those rare finds that could easily be read a second time. In short, Charlotte Betts is an author I will follow from now on.

Cheryl Lang
I love the cover on this book, it drew me in immediately and the fact that it was set in India.
This is the India of the late 1770's an era of deprivation for some, enormous wealth for others. Beatrice (Bee) a child living in India is taken back to England to grow up there. She is widowed early on and loses her baby, so with an invitation from her brother, who returned to India, she feels she has no choice in the face of financial destitution, but to go and live with her brother.
India holds many surprises for her, and is nothing like the India she so fondly remembers. She needs to make a life for herself, but this is complicated by her growing feelings for Harry. But is he all that he appears to be?
I thoroughly enjoyed reading this book and the descriptions of the heat, monsoons and teeming markets made me want to reach for my mosquito net.
Janice Rosser
This is the first novel I have read by Charlotte Betts, so I was intrigued to find out about the lost dreams of the Palace! Set in the late eighteenth century in India, the British East India Company is facing a takeover threat from the British Government who'd like to take control of the company. Napoleon's armies are also in India, so it is a turbulent time.
Young widow, Beatrice Sinclair, who has just lost her husband and child in tragic circumstances, is travelling to India to join her brother who is an employee of the British East India Company, and lives in Hyderabad. When she arrives, Bee is told her new home will be in the large Jahanara Mahal Palace where she and her brother, along with childhood friend Harry Wyndham used to all play together.
Bee goes to find Harry, but he has a son by now, and their closeness is difficult to resurrect. She realises soon that she is falling for Harry who is now a widower and wants to look after his son as her own, but is Harry all he seems?
Whilst in the Palace she must also unravel the mystery of her mother's sudden departure from India and also the theft of a pink diamond.
The Palace is in a bad state of repair and needs much money spent on it before it crumbles away. None of her brother's family can afford to pay for the many repairs needed, so Bee comes up with a plan to make some money and enlists the ladies of the zenana help.
Romance, excitement and vivid descriptions of India all make this a super novel to read and Charlotte's research of India and the period of the late 1770's is meticulous.
Julie Ryan
I am a real sucker for books set in exotic locations and this book set in Hyderabad fits the bill perfectly. I could really empathise with Beatrice as, through no fault of her own, she is forced to make a new life for herself far away from Hampshire after a heart-breaking reversal of fortune.
Forced to live with her husband and his Indian wife in the beautiful but dilapidated palace, Beatrice finds she doesn't really quite fit into life with the other British women nor the life of the women in the sheltered women's quarters. Despite the many objections she manages to carve her own path and somehow bridge the two worlds.
Having never visited India, I loved how I could visit vicariously through the stunning descriptions of Charlotte Betts. The colours, scents and tastes jump off the page assaulting the readers' senses. The beautiful descriptions coupled with an unforgettable story make this a book to remember.
For anyone interested in history, India or just a page-turning story, I can thoroughly recommend it.