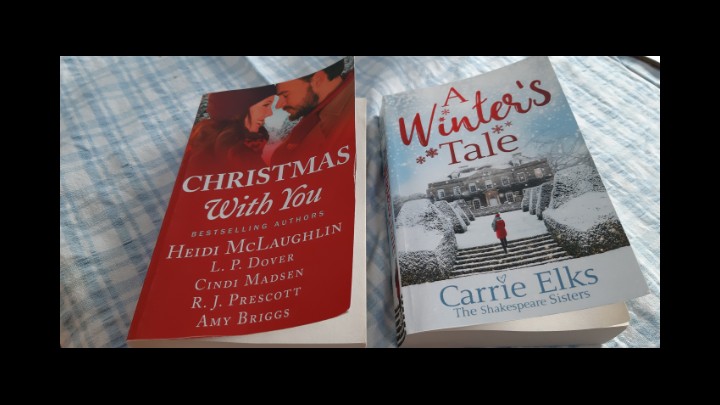 Heather Copping was delighted to be a winner of these two books from Piatkus and has shared her reviews with us.
A Winters Tale by Carrie Elks
Kitty is a young British woman in America hoping to make it big in films. She used to be a nanny years ago so when she is offered the job of nanny to Jonas the son of Everett Klein she accepts and sets off to the wintry wonderland setting of Cutler's Gap. After a mishap on the icy road she is picked up by Adam, the rather abrupt brother of Everett. As the story unfolds we find a relationship developing between Kitty and Adam. But what has happened between Adam and Everett to make them not talk at all?
This is a lovely Christmas tale set in a lovely location, you can almost imagine yourself there.
This is an ideal festive read perfect for Christmas and New Year .
Christmas With You
I enjoyed this book more than I thought I would, I normally shy away from books of short stories but this book was different from any collection of short stories that I had read before.
There are five stories all written by different authors, but they are all set in the same small town called Friendship in Massachusetts.
They are all Christmas themed stories and all have a character called Gabe in them, he is a homeless man who gives everyone good advice and obviously he is modelled on the Angel Gabriel (well that's what I think).
At the end of each story you realise what is important in the story, in life and especially at Christmas time. A cosy book full of cosy Christmas themed stories.