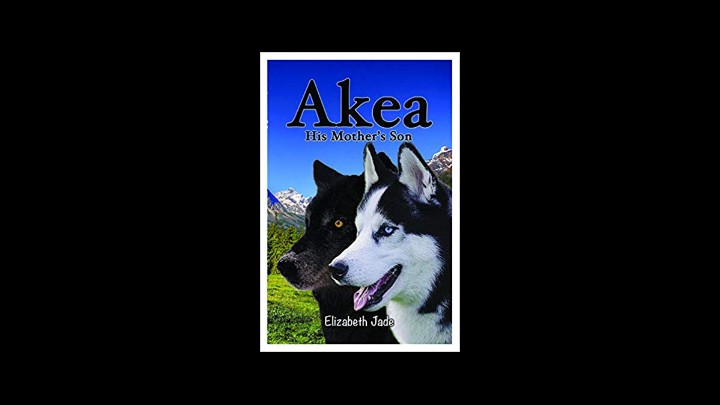 Readers reviews of the super Akea His Mother's Son are now here to share with us all.
Christine Crockett
Yet another great read, Elizabeth got me hooked in her first book, and this book did the same from the first few lines in.
I could picture each individual and the scenery also.
Very well written.
Looking forward to the next book.
Derek Coles
I have read the second part of Akea the Wolf Queen. A story of family loyalty among wolves. How the hierarchy of the pack is their strength.
For some of the family there is the escape from captivity to help ward off attack from another larger pack on their Queen and other family members.
In depth insight into the lives of wolves that is not unlike the lives of human beings in some respect. Another snippet of a book well written by Elizabeth Jade. I have enjoyed both books.
Well done Elizabeth.
Susan Sly
I enjoyed reading Akea His Mother's Son more than the first book. It seemed more of an adult book than the first.
It was also more of a page turner, and I did read it from front to back in one sitting.
Elizabeth Jade is a talented author who is very pleasing to read.
Julie Winstone
This book is a follow on from The Power of Destiny, and charts the awakening of the power of her son Salvador.
The story follows the struggles that the wolf clan led by Akea, go through to keep their Clan together, the loss of Salvador, when he is captured and put into a zoo, his escape and then returning with the help of the spirit of the Great White Wolf, to help his mother Akea, defend their land and the rest of her clan.
A good read, which gives you a feeling to the wild animals that wolves really are.
Janice Rosser
I looked forward to reading the sequel to The Power of Destiny which I really enjoyed. This is another powerful, well written novel that will appeal to adults and children alike.
I remember reading Call of the Wild by Jack London when I was at school and Elizabeth has a way with words and descriptions that take the reader into the wolves lives so vividly.
When Akea's son Salvador is kidnapped and taken away to live in captivity, she is bereft and also has the worry of another pack of wolves invading their territory. How will this all pan out? The vivid descriptions and talks amongst the wolves and huskies draws the reader into their world.
If your child reads this, he or she will hopefully get an insight how to learn to cope with adversity. Plus how wild animals behave when placed in captivity.
The beautiful illustrations by Anthony Wallis add to the charm and delight of this novel. At only 94 pages long, an adult can read easily in one sitting. Elizabeth Jade is certainly a superb author. I look forward to the next chapter in Akea's life.
Mary Burns
What a great little book. Just long enough for some and the larger than usual type will be appreciated by those with sight problems.
The story could be about animals or humans but centres around a family with troubles who happen to be wolves. They believe in a greater being who looks after them all. I enjoyed this book.
The first book by Elizabeth Jade has been reviewed on the website and can be seen here.