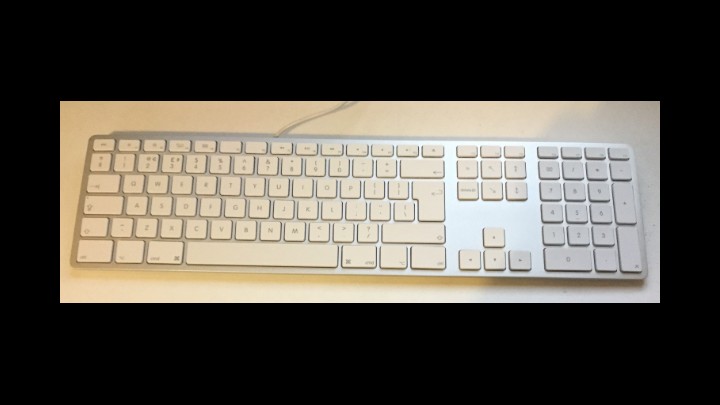 If you are looking to replace your keyboard, there is a huge selection of excellent products from The Keyboard Company.
So what do I think?

Using the keyboard for the first time
My first reaction was to realise how light the keyboard is for its size. Weighing only 570 grams and Length 441mm, Depth 116mm and Height 19 mm, it looks and feels as good, if not better than my original Apple keyboard.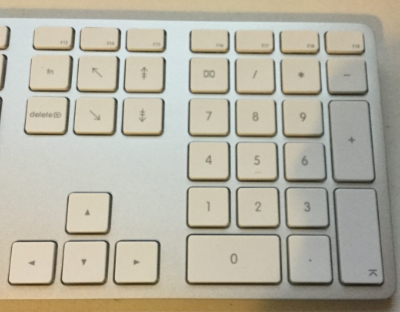 Additional numerical keyboard
The keys are light to touch and with an added numerical keyboard to the right, this makes for easier spreadsheet use and other numerical tasks.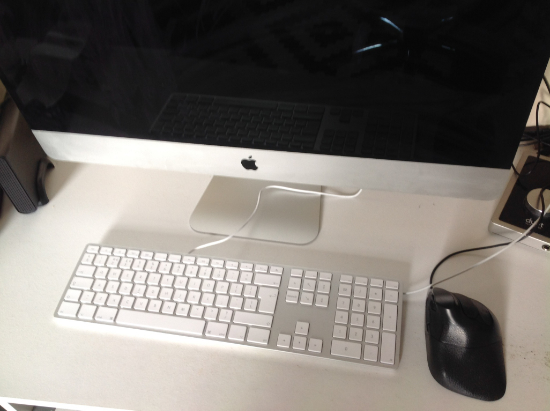 Matias FK318S and OrthoMouse
Incorporated into the keyboard is a built-in hub and at each end are two USB ports great for connecting your favourite wired mouse (or wireless dongle) with a 2nd port useful for charging a phone or other low powered device. The Ortho Mouse that I evaluated last month is perfect to fit in one of these USB ports. I also charged my phone in the other port. The hub is a great innovation!
Just like an Apple keyboard, the function keys let you control screen brightness, volume, iTunes, and more. There's even an Fn key, that lets you momentarily change the function keys back to their traditional duties when you need them.
If you listen to music whilst using your keyboard, the Matias FK318S has a high precision volume dial, which is perfect for users with external speakers. As stated on the Keyboard website 'The volume dial gives you MUCH finer volume control than you get from pressing volume keys - though it has those too. Specifically, the dial has 4x higher precision than the volume keys. That's 64 volume levels vs. the 16 levels you get from the keys.'
As a music lover myself, I can certainly vouch for the tone and clarity quality this provides.
Retailing at £64.99 (£54.16 ex VAT) including FREE UK delivery, this is excellent value for money. You can contact the company on 0845 205 5555 for any other information you may require.
See all the products from The Keyboard Company here.