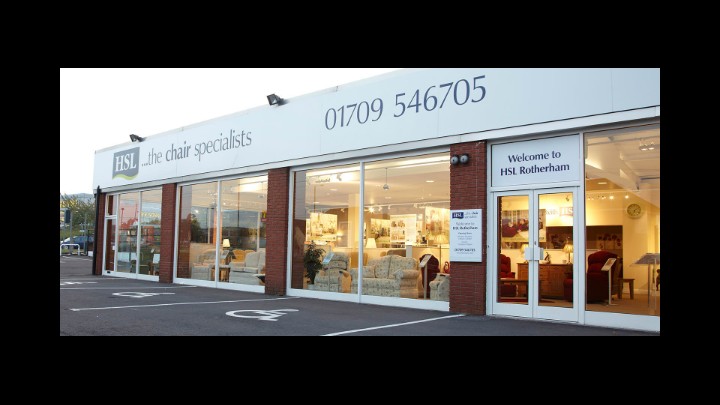 Way back in August, I promised my friends at Review Spot, a review of the sofa and riser/recliner chair we ordered from HSL Chairs in Rotherham.
Delivery was expected to be six weeks but in fact took seven with another week's delay owing to the logistics of carting our furniture between the factory in Batley, West Yorkshire, to the carriers' depot in Morecambe where it stayed for a few days until a date had been fixed for a delivery to us in North East Derbyshire. There didn't seem anything logical in that but we had no choice in the matter. We were allocated a 3-hour time slot and the carriers duly arrived within that time.
We were very impressed with the care taken but less impressed with the fact that our furniture was unpacked in the street giving our neighbours a sneaky peek at our purchases!
Originally, we'd wondered how the carriers would get the sofa through several doorways into our lounge but we were stunned to discover that it comes in three pieces that slotted together and the chair in two halves which was put together and tested in our presence. I can see that should we ever have to move to a smaller house, the fact that the sofa comes apart will be very useful.
Our new furniture
So why, when we've had the goods since the beginning of October, have I taken so long to write this review? Because it's taken us that long to get used to them. Both the sofa and the chair are more upright and, while I know that both are better for posture and support, they aren't the sort of things that you can sink into and sag! The biggest bonus for me is that when I'm watching TV in the evening, the recliner function (legs and back) is wonderfully comfortable. The footrest/stool is very useful too for resting tea trays on and, with a liftable lift, there's a storage space for the TV magazine and all those remote controls that come with today's entertainment facilities.
But, if I'm honest, I do still miss my squishy, squashy armchair!
EDITOR: Read Anne's first article about choosing her new furniture here.