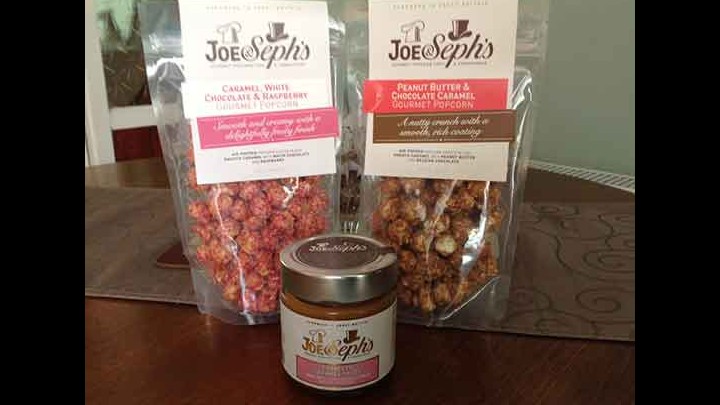 This is the third evaluation I have done for Joe & Sephs, surely the best popcorn on the market? I am delighted to be evaluating two new flavours of popcorn and one jar of caramel sauce!
So let's begin with a few words from their great website.
'Joe & Seph's are a family business who launched in 2010 with a mission to produce the best tasting popcorn in the world. All of our popcorn and caramel sauces are handmade in London by a small team of pastry chefs.
We have a range of over 50 flavours of popcorn, 10 caramel sauces and are proud to have won 29 Great Taste Awards!
'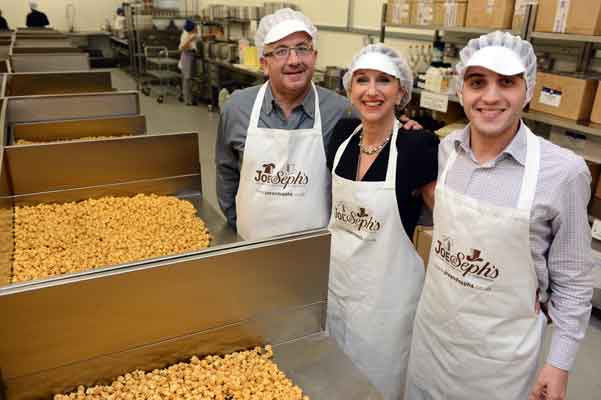 Joe, Seph and son - Photo copyright Joe&Seph's
You can read much more about how this fabulous popcorn is made here.
Caramel, White Chocolate and Raspberry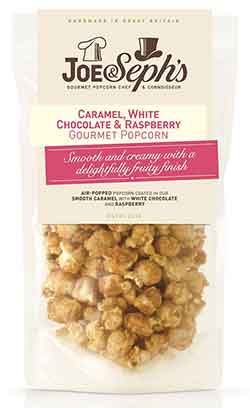 Photo copyright Joe&Seph's
I am a lover of white chocolate and also of raspberries so Caramel, White Chocolate and Raspberry popcorn sounds divine!
And so it proved to be the case. Smooth and flavoursome, the raspberry fruit came through with the creamy taste of white chocolate. I love to share my popcorn, but I MAY not be able to stop eating the pack!
Peanut Butter and Chocolate Caramel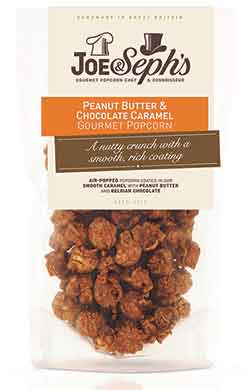 Photo copyright Joe&Seph's
Another favourite snack of mine is peanut butter on toast, so I knew I would enjoy this flavour of popcorn. Crunchy peanut butter with each bite and a smooth chocolate caramel coating make this an unusual and moorish popcorn.
Prosecco Caramel Sauce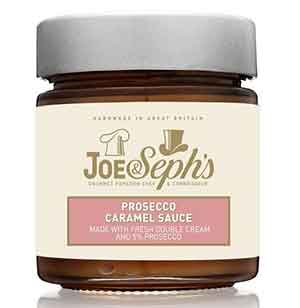 Photo copyright Joe&Seph's
Now for the sauce. Prosecco and caramel? Including double cream. Forget the diet when you indulge in this! Equally fabulous warmed and poured over crumble or straight from the jar on a good quality ice cream. I went to my friends house to share this sauce with four others.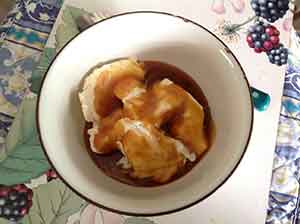 The WHOLE jar poured over the ice cream!
When it came to serving the dessert of a fine ice cream, my friend warmed the jar of sauce in the microwave and poured the WHOLE contents of the jar over the ice cream! Needless to say we all helped ourselves from the dish and managed to finish the whole jar. (One has to indulge at times doesn't one!) I must admit though that I was planning to bring the jar home and finish it myself......Oh well!
In my opinion, Joe & Sephs have once more excelled and if you pop over to their website- (pun not intended!!) you will see so many great flavours of both popcorn and sauces. Do order some. They make excellent presents, especially for the person in your life who is difficult to buy for!
First published on 24/07/17 on OAPSchat.co.uk.