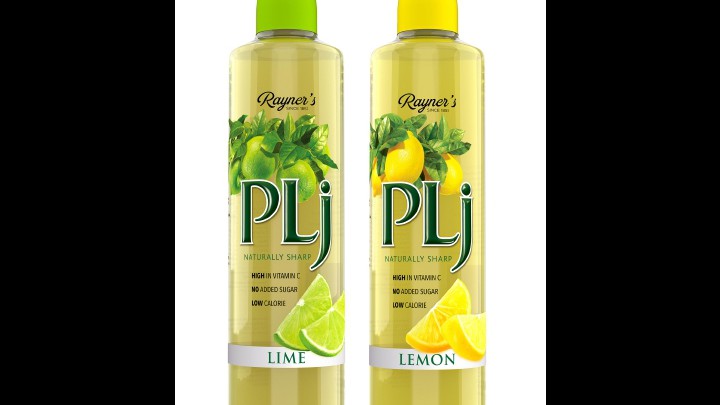 When you are in need of a lemon or a lime, do you always have one or the other in stock? If not, PLj juices come to the rescue!
I have been sent two bottles of PLj Lemon Juice and two bottles of PLj Lime Juice to evaluate from www.healthysales.co.uk I have been buying PLJ for more years than I can remember and it is a great way to buy fresh lemon and lime juice.
As the Healthy Sales website states:- 'PLj Lemon Juice found popularity in the 1960s, primarily as an aid to a calorie-controlled diet, which perhaps is one of the reasons for its resurgence, as consumers look at a wide range of different products that allow them to lead a healthier lifestyle. Its comeback rests on not just its heritage as a slimming aid, but also on the many number of diverse uses for lemon juice, for example, household cleaning, body cleansing and a cooking aid.'
PLj Lemon juice
Made by Rayners who have been producing various goods since 1851, I always start my day off with a drink of warm PLj Lemon juice. As this is a concentrate, it is recommended to use one part PLj to four parts water. An average serving of 25mls will give you 20 drinks from one bottle.
Not only is this a great way to clean your palate, PLj can be used in a number of other ways. For example with Pancake Day coming up on March 5th 2019, you have lemons ready without having to buy fresh ones. Lemon juice is also great on fish, putting in a lemon drizzle cake, freezing as a sorbet or even making lemonade with extra sweeteners. I like to add a dash to salad dressings too.
With hardly any calories and naturally occurring sugars, there are no artificial colourings or flavourings and PLj is suitable for vegetarians, vegans and coeliacs.

PLj Lime juice
It is great to see a new addition to PLj lemon juice - PLj Lime juice. I haven't tried this flavour before, but already I am a convert! Without the need to buy fresh limes, there is a ready supply in a bottle!
If you prefer a cold drink to start your day, why not try this? perfect as a drink to take to the gym, add sparking mineral water and ice for a refreshing drink. If you want to add to a drink of lager, you have instant lager and lime. A favourite drink of mine from the 70's. Ideal for use in cooking too, or even as an ice cream topping.
RRP for both these juices is around £2 and most supermarkets, a little higher price in Holland and Barrett. I wouldn't be without mine!
Do you have any of your own PLj tips to share with us?
All images are my own except for PLj logo used with permission.