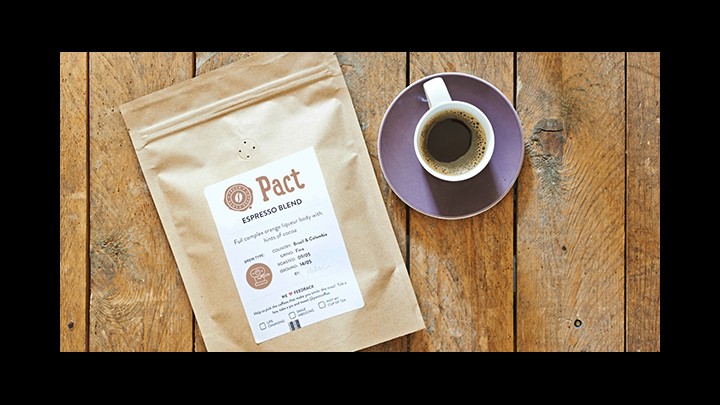 Coffee, lots of different types of coffee, all strengths, all flavours, some instant, some ground, some good, some awful. So, I saw the website https://www.pactcoffee.com and they have very kindly sent me a pack to try!
The website states 'Do you drink coffee? Ever tried really good coffee?
Expresso Blend
'Pact is all about keeping you topped up with the best stuff, fresh from roasting and utterly delicious. Here's why you should sign up right now and have a go.'
A cup of Finca Las Flores, the Sunday paers and a croissant!
I have the Columbian Medium Roast, San Marcos Timana which is milk chocolate-coated cherry, (what a super sounding description!) along with the filter papers, dripper, scoop and a mat to stand cup on. There are many different 'combinations' to try.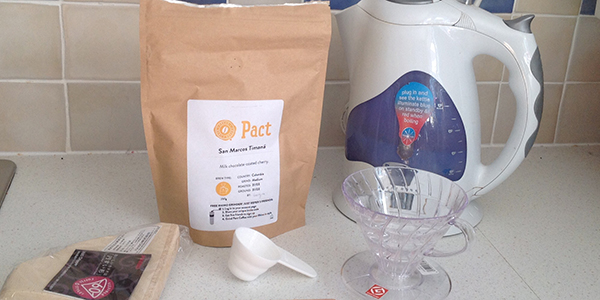 All my coffee utensils at the ready!
Patience is required as this is a slow process. I followed the instructions. 12mg of coffee to 120mls of boiled water. Watching the coffee being filtered and the aromas coming from the cup is actually quite relaxing!
Coffee now ready to drink
Two minutes later and I am ready to sample the coffee
I tried it black with no sugar. Now this is what coffee SHOULD taste like! Three of my friends who were with me agreed it is indeed a superb tasting coffee. They both had milk and sugar with theirs. I should add that HOT milk is required or the coffee will not be hot enough. I must remember to buy cakes or croissants next time to accompany the coffee!!
Now I am looking to order some more to try. Subscription is easy and there are no minimum terms. It is totally flexible. A pack of 250gm of freshly roasted ground or whole bean if you prefer costs £6.95. Delivery is to anywhere in the UK by Royal Mail.
As Ed says:-
"We send wholebean or ground to any UK postal address within 7 days of roasting in letterbox friendly packs. We are a flexible subscription service so when you sign up on our website you do need to put in card details, but you can arrange delivery dates to suit your own coffee drinking habit and cancel at anytime. There is no contract."

Please let me know if you try this lovely coffee and I will pass your comments on to Ed and his team.
First published on 25/05/15 on OAPSchat.co.uk.