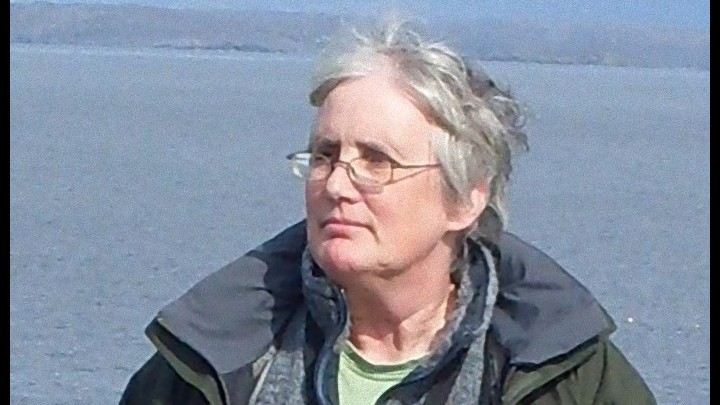 Ah Ronan, life is indeed a rollercoaster.
And while we were all looking the other way, putting the little local unpleasantness of the 2016 New Normal cancer behind us, moving on, discovering the stunning Greek island of Kefalonia for the first time and swimming in the sea with Ithaca in the background, a quite different odyssey of Homeric proportions was preparing to unfold.
Since January 2019, exactly two years after chemo and radiotherapy ended, and after the appearance of a new breast lump, a selection of highly skilled and trained consultants and oncologists and specialist nurses and radiographers and all the other unsung heroes from a range of cancer roles have examined me and scanned me and biopsied me and waved miraculously microscopic cameras and needles into my body and down into my lungs and taken clever pictures of my internal organs and of my brain. I have cost the NHS a great deal of money this year already and all these inventions are astonishingly clever and shiny so it is hard to understand that after all that gleaming technology and 3D computerised imagery there is still so little for them to say as the interventions screech to a halt apart from 'It's not good news, and 'I'm really sorry,' and 'This is not what we expected'.
We all did the semantic diagnosis-dance as we skipped between the lung cancer team (is it a new lung cancer that may be in the brain which makes it lung cancer? Rotten luck!) and the breast team (or is the cancer in your lung not lung cancer at all, is it breast cancer in the lung so the cancer in your brain is also breast cancer?) and finally got a formal diagnosis on 17th April from the kindest ever specialist cancer nurse who told us: Stage 4 Triple Negative Breast Cancer with secondaries [metastases/mets] in the Lung and Brain.
The word 'terminal' appears not to be currently in vogue though I wish it was. Euphemisms abound but at least no one is claiming to be able to provide a cure this time. Susan said she never imagined she would pray for me to have lung cancer but she did - lung cancer in the lung and brain has more options than the TNBC. And it is the brain cancer that will take me down as the brain is such a clever bloody thing that it repels all attempts to access it with drugs due to the Blood-Brain Barrier which just sounds like the Thames Barrier or the Great Barrier Reef or an EU negotiator called Michel.
We knew it is was serious when the team that did the brain scan in Dundee phoned me an hour after we got to back to Perth telling me that lesions had shown up in three areas and stop driving with immediate effect and come back to hospital tomorrow and start on steroids straightaway to reduce the swelling and the pain and … but I said, 'Oh sorry I can't because I am going to Carlisle tomorrow to be interviewed about my time at Greenham Common Women's Peace Camp in the 1980s for a Women's History Project about missing stories…' and look we are about to create the biggest missing story of my life. I promised not to drive ever again and she said the steroids would wait until my appointment for the deluxe bronchoscopy the following week. I abruptly stopped my supervision of social work students.
Since Christmas I had had a disconcerting head pain that resembled nothing I had ever experienced. Now it had suddenly burst into the spotlight. I had been self-medicating with increasing doses of Co-codamol and had told three health professionals about the discomfort but the new breast lump always took priority for examinations, and in my deep dark places I wanted this just to be 'Och I need new specs,' and 'Och it's just stress' to the bizarre 'Och there must be wax in my ear that is pressing on my skull and giving me this weirdo headache or a tooth in my head that has shot upwards.' But eyes and ears and teeth were fine. My kindly optician said he was really wishing that the headaches were caused by eye problems but they weren't. Me too, I said. I knew the head was not right.
This is not just breast cancer. This is Triple Negative Breast Cancer. Breast cancers are not all the same and this one is the nastiest one around. It recurs in 50% of cases within two years (check!) and is most likely to spread (check!) and the most common sites for secondary tumours are lungs and the brain (check!) and the brain metastases mean that the prognosis is very poor (or 'dismal' as one American medical journal elegantly puts it). Breast cancers should not all be 'lumped' together.
I was given a month's supply of very high-dose steroids as soon as we got back from the Greenham interview in Carlisle. (Heaven knows what I rambled about for ninety minutes, high on painkillers and biscuits and shock - the tapes will be online in August). They kicked in at once and the relief was immense. Co-codamol sales in Perth plummeted instantly as I had been rotating round various pharmacies on my bike who all said only take them for 3 days as they can be addictive ('OK, absolutely' I said) and I was swallowing six a day for many weeks. My end of life care may include addiction issues.
Possible other side effects may be vertigo, nausea, loss of motor skills, seizures, memory loss and a reduction in cognitive functioning. 'Tell me if I start talking nonsense, beloved,' I said, 'Ah AFN but how will I know!' Hmmm. My own test will be monitoring my ability to play my recorders, and typing. And maybe none of these things will kick in as more than one medic has pronounced me 'atypical'. In a good way, I'm sure. The tumours are pressing on brain areas affecting vision and balance. The 'one glass too many effect' I guess.
Susan found us a very impressive lawyer and we drew up a new Power of Attorney and Will and Advance Statement regarding end of life care. I am suddenly eligible for a Blue Badge and disability benefits under 'Special Rules' so that will pay the legal bills. I continue to cycle, carefully.
There is no discomfort in my lung other than a slight cough. The new breast lump (uncomfortable only when wearing a heavy rucksack) had been going to be removed with a mastectomy before the lung-brain duo entered the story. The operation was quietly cancelled because what it is the point of waking up from breast surgery knowing that the main unresolvable problem is still lurking in the brain.
Give the appointment to someone else. No one is talking about a brainectomy. No one is talking about anything in fact.
So in a few days we will meet the oncologist to talk about all the nothings that they can do. I want pain relief please, the more addictive the better. I want foot massages and a large gin and tonic and access to cannabis oil. I want the doctors and the churches and the politicians to get to grips with the need to legalise and facilitate assisted dying because I do not want an unrecognisable stranger to be the last thing Susan and my sister and my friends remember of me, 'the 'woman formerly known as Alison'.
But wait. Wait. In the midst of the drama there is some Good News. In March just after this juggernaut rolled into town Susan and I decided to get married! Susan and I are getting married so that her rights and her role in my life are utterly unambiguous. Oh and also because of her complete fabulousness of course. I am still surprised when no one misses a beat as I introduce her as my partner to a thousand medical people.(But might 'wife' be a step too far? Oh GOD!
I will buy a new pair of desert boots and a linen jacket in shades of green and iron my black jeans and we will make vows to each other in front of four family and friends and the local Registrar (who of course didn't miss a bloody beat either) and then we will go for a meal in a French cafe where I will devour mussels and frites. It is booked along with two bottles of Prosecco. Maybe three.
Our rings are being made by an amazing and talented local woman silversmith and they will feature the coastline and the sand-dunes of Balnakeil on North West Sutherland subtly embossed in mirror images so that when I die Susan will wear them both and will thus have the whole picture. Silversmith did not miss a beat either and just said 'Oh you guys are GREAT!' I think we are great too.
We will live by a thousand tiny goals. Much has had to be cancelled including our annual trip to the Ullapool Book Festival in mid-May and our two-week return visit to Kefalonia booked for June. But we will get married at the end of May. We will have a week in the same luxurious Highland hotel as last time 20 miles up the road in mid-June for a rest. There will be warm summer days in the garden with friends visiting. I will develop some interesting addictions. And breathe.
EDITOR : Many of you will have read the blogs that Alison wrote in 2016 and I published on OAPSchat. Here is the link to all 18. Such an inspirational person.
See Part 2 here.