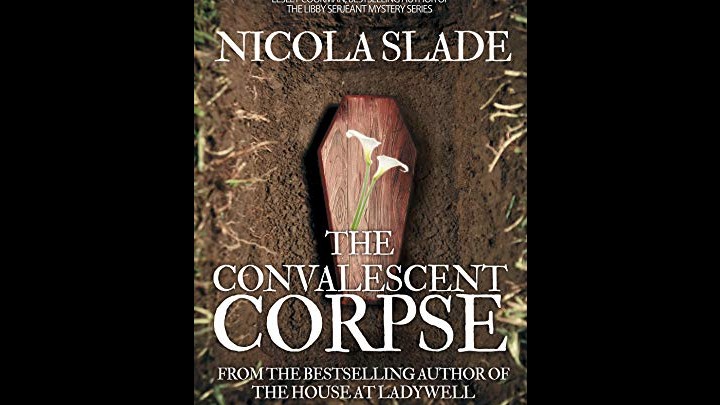 I didn't set out to write a murder mystery set in the First World War, it just evolved.
Besides a couple of romantic novels, I've already had six mysteries published, in two series: The Charlotte Richmond Mysteries, set in the 1850s and contemporary Harriet Quigley Mysteries. I'd already decided that historical novels are what I most like writing, for one thing you don't have to worry about forensics and modern policing as you do in the present!
The idea of setting a gently funny, very cosy mystery story against the background of the most terrible war in history might seem insensitive but I knew I wanted to write about a family of women who had been sitting at the back of my mind while I decided what to do with them! Millions of families in Britain had to manage, and they did laugh as well as cry, so I decided to find out how my three young sisters, along with their mother and grandmother, struggle to Keep the Home Fires Burning while dealing with rationing, shortages, hardship and grief, all set against a background of war. Besides all that, they also have to cope with a murder practically on their own doorstep…
The reason I ended up setting the book in WW1 goes back to when I was first married and bought a 1910 copy of Mrs Beeton on a market stall. Tucked inside I found a pull-out leaflet that had been lovingly kept – as I too keep useful recipes. This one was issued with the magazine Home Chat and is called Plain Puddings & Cakes in March 1918 and this is the introductory paragraph:
Many people now seem inclined to look on puddings and cakes as extravagances. But they are really economies, especially where fat is concerned, for two ounces of margarine will go much farther if added to a pudding or cake than if used to spread on bread. We often have plain cake for tea now instead of bread-and-butter, and it makes a very pleasant change, while a good substantial pudding course quite makes up for a rather 'thin' meat one that has gone before.'
I still cherish this leaflet, which dates from the last year of the war, a time when the Home Front was badly suffering from rationing and shortages, so that households had to use ingenuity when finding substitutes for unobtainable ingredients. The leaflet offers helpful ideas: Remember that if fat is very scarce you can make a sort of imitation suet crust without any fat at all. To one part finely-mashed potato, allow two parts of flour, add salt to flavour and a little baking powder. Mix well together and add just enough milk or milk and water to bind it into a stiff paste. Roll out once only, as lightly and quickly as possible; use as required and get it into the oven or into the pot as soon as you can.
In the interests of research, I've made a few of the recipes in the leaflet and without exception they fulfil the brief of being 'substantial', though stodgy is probably a better description!
www.nicolaslade.com (website)
www.nicolaslade.wordpress.com (blog)
Amazon page: https://amzn.to/2SrDDUt
Twitter: https://twitter.com/nicolasladeuk
Facebook: https://www.facebook.com/nicolasladeuk/
EDITOR: I am sorry to report that Nicola pssed away on October 7th 2020 after a long battle with cancer. R I P Nicola.