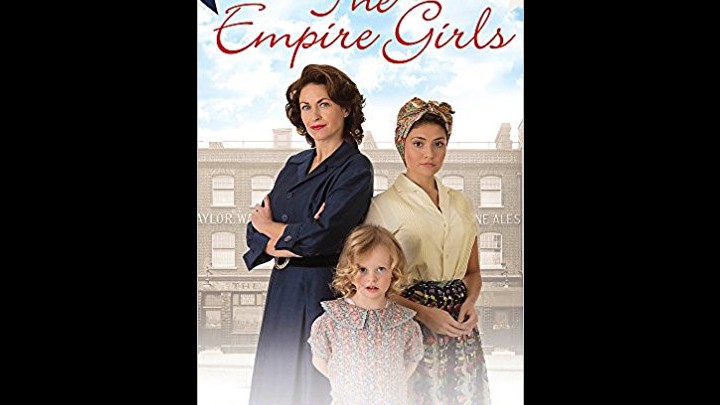 Ten lucky winners received a paperback copy of The Empire Girls by Sue Wilsher and I am delighted to publish their individual reviews.
Ten lucky winners received a paperback copy of The Empire Girls by Sue Wilsher and I am delighted to publish their individual reviews.
Let's begin with Beverley Ann Hopper
Doris lived with her mother Vi, who runs the pub called the Empire, this story starts in Tilbury Docks 1952. Doris gives birth upstairs in the pub to a baby girl, and her mother is so shocked that she is sent straight away to the sally army home in Greys and told to get the baby adopted.
The baby is born with a club foot and Doris is told she has to keep her and leave. Doris is not accepted back home with baby Laura and is sent to a home in Southend at the C.W.M. in which she flees and heads back to Tilbury. I found this book really hard to put down as it is such an emotional story.
The hardship of been a unmarried mother struggling to get by homeless just getting by on what her Aunty Win delivers to her weekly. Doris is watching and hoping her mother would let her go home. There are lots of secrets just waiting to surface that will shock Doris so I just had to keep on reading.
Such a very enjoyable read the author was spot on.
Margaret James Review
This novel is set in the 1950s and tells the story of Vi, who is a pub landlady in the Essex docklands, Vi's daughter Doris, and Doris's daughter Laura.
When Doris unexpectedly gives birth to an illegitimate baby, Vi is horrified and turns her daughter out of the house, leaving Doris to fend for herself in a hostile world in which unmarried mothers are considered to be morally degenerate or even insane.
Doris proves to herself and to the world that she is resourceful and smart. But this doesn't stop the cruel morality of the time making her life just about impossible. When Vi has Doris committed to a psychiatric hospital, and Laura gets fostered by a slattern who is in it only for the money, everything looks hopeless for Doris and her child.
I found Doris's story moving and upsetting, and quite rightly so. Nowadays, when information about almost everything is so freely available online, it's easy to forget how difficult it would have been for a teenage girl (whose mother told her nothing) to find out how babies are made, let alone about contraception. But, when Doris fell pregnant, the whole world decided it was all her own fault.
I loved Doris and was rooting for her throughout the novel. Laura is a lovely child, born with a disability that makes her unsuitable for adoption by parents who want only perfect babies. Laura is resilient and loving in spite of the hard life she seems doomed to live from Day One. I even had some sympathy for Vi, whose cruelty is the result of ignorance and fear for her own precarious situation in life. As for the ghastly Archie, the racist, bullying, fornicating rapist, a type who sadly survives or even prospers to this day – no fate could be too bad for him, and I would have liked to see him get his just deserts.
This is a thought-provoking read, asking us to consider if society has moved on in any significant way. The 21st century experiences of the Windrush generation and the treatment of the mentally ill suggest that in some ways we're still living in the 1950s and that some people seem perfectly happy about it. The period detail is completely authentic and well-researched. The ending is dramatic and had me reading rapidly in order to find out if Doris and Laura would find happiness and security at last.
A heart-wrenching story that never shies away from difficult issues, The Empire Girls makes for compelling reading. I recommend it.
Thank you to Sphere for sending me an advance reading copy in exchange for an honest review.
Sheila Hughes Review
Doris is a young naive girl who lives above The Empire pub with her mother Vi, Aunt Win and Uncle Archie. The year is 1952 in Tilbury Docks and Doris finds herself giving birth to a baby daughter in her bedroom not knowing who the father is. Vi takes her to the Salvation Army Home for Unmarried Mothers and refuses to let her return home. For the following 3 years Doris is left to fend for herself by making friends with immigrants and prostitutes, sleeping rough, doing the best she can for her daughter Laura and dreaming of one day returning home.
I found the story quite disturbing at times especially the way Doris speaks to her daughter and the way Vi treats Doris which is very hypocritical.
The story is predictable and I had guessed who the father of Laura was halfway through the book but even so I enjoyed reading it. I would recommend this book to anybody who enjoys a bit of history and a happy ending. A good holiday read.
Heather Copping Review
This is the first book I have read by Sue Wilsher and it definitely will not be the last, I was totally hooked and couldn't put it down.
1950s Tilbury in Essex and the world is a much different place. There are so many prejudices that today you find hard to believe, a single mother thrown out onto the streets by her own mother who seems to have so many issues of her own to cope with. Disabled children would never be allowed to have such horrible names called about them and the West Indian community trying to fit into a world where nobody wants them. All these subjects are covered in this book and it really does make you think about things.
The 1950s to me doesn't seem to be that long ago, being born in the late 50s and I find it hard to think all these prejudices went on then.
Doris is the main character and we meet her at 16 years old giving birth on her bedroom floor, totally unaware of what is happening to her and how she got pregnant in the first place . Her life goes from bad to even worse after being thrown out but she eventually finds friendships from an unlikely place, with the girls in the local brothel and her lovely friends from the West Indies. There are happy times, funny and sad times to face and if you like a good saga book to get stuck into then you will love this book.
Donna Prosho Review
Sue Wilsher has written a story that tugs on your heartstrings from nigh on the beginning. It enlightened me on just how tough it would have been growing up in the 1950's, let alone being an unmarried mother with a disabled child and of how shameful she felt and how the community reacted.
From the moment I received my copy of the book it didn't leave my hands. The story had me laughing one minute and crying the next, and in the next breath complete shock. The innocence of a 16 year old girl named Doris, to the exclusion of a daughter, to the lovely caring prostitute and the friendship of a West Indian fellow. In all of that too,
Sue had the description of my home town of Tilbury, from the sounds of the docks to the smells of the river bank down to a t !!!
would definitely recommend this book .....a complete must read!!
Brenda Smith Review
Wow so enjoyed this! Sets out how single mum's were treated back then and so pleased that we have learnt a lot and moved on since then.
I also loved that Sue Wilsher showed how badly treated the ethnic groups were treated even though they were part of The British Empire especially in the light of today's Windrush problem.
The characters all came across so well and I felt I was there with them. So much happened back then that was hushed up. A very thoroughly good read that was enjoyable but also poignant when you think/remember how hard life was then.
I would rate this as 5+*!
Fiona Dunn Review
This is a real page turner! I was gripped from the opening lines, "Viv breathed the pub in. The Empire pub."
Gritty and real, this story brings to life attitudes and behaviour that seems shocking in today's more tolerant society. But times were tough, families had to look after themselves and to be an unmarried Mum in the early 50s in Britain was regarded as shameful.
Sue Wilsher creates pace with her carefully crafted, gripping story that moves, shocks and makes you cry and laugh. She writes vividly of the life and times of post-war Britain clinging onto the idea of the Empire.
But times are a-changing and Viv and her family are finding that hard.
I really enjoyed this novel: a super story that totally captures the imagination and attention. I couldn't put it down!
Wyn Fisk Review
Such a good read. I felt genuine sympathy with main character, the story flows through her life and the different experience's she endured as a single mother being a naïve girl in the 1950's.
Her relationship with her mother who threw her out of the family pub and home after the birth of Doris's child which Doris couldn't really understand or accept.
Keeping her baby resulted in Doris not being accepted for work. Living in homes for "Single Mothers" also turned out to be not the help they should have been. She went to live in a derelict building along with men newly arrived from Jamaica and looking for work and a better life in England, part of the British Empire. They couldn't get work and were banned from many buildings and Pubs because of their colour. Doris developed a friendship with Claude which was very touching but caused many problems.
The story kept me truly focused and engaged on the difficult times for many people just after World War Two.
Sue's research into life then is to be commended a story yes but facts true of the time. Will look out for this author in future.
Jo Barker Review
I thoroughly enjoyed this touching tale of the struggles of a young unmarried mother in the 1950's. Sue Wilsher has succeeded in creating another excellent moving story of despair, hope, love and friendship, where the characters really come to life.
The setting of the novel is close to my heart as my late Father worked as a labour supervisor at Tilbury Docks from the 1950's.
I can't wait for a Sue's next novel. Thank you for the opportunity to review this book and I wish Sue all the very best.
Margaret Joel Review
This is a story of Britain in the early 1950s. Doris lives in a pub with her widowed mother, aunt and uncle. Her mother has done all she can to keep her daughter away from men. She observes her constantly & escorts her everywhere.
It comes as a great surprise when Doris has a baby in her room one night. The facts of life have never been explained to her so she has no idea how it has happened. She is taken to a home for unmarried mothers.
It is a realistic portrayal of life and morals at the time. The hypocrisy and self righteous behaviour, the shame that is brought on the family by having a child out of wedlock. Doris experiences life with an illegitimate child, squatting in a tenement and foraging for food. She endures hardship and confinement in a mental hospital.
She finally realises how she got pregnant and who the father of her baby is.
My thanks to all the reviewers for their posts. If you would like to read more about Sue Wilsher, please see here.
If you would like to buy The Empire Girls, please click on above image