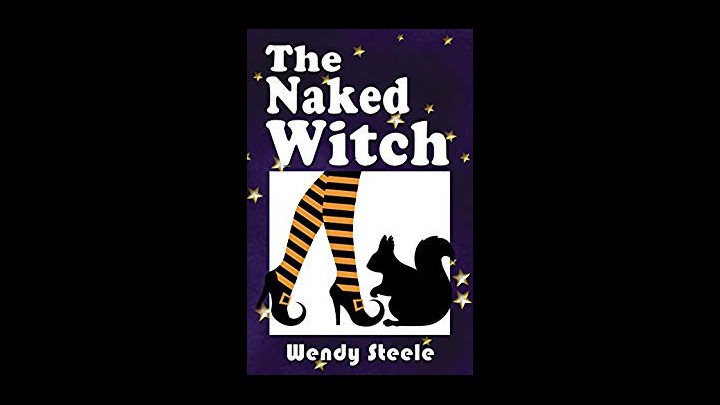 Author Wendy Steele has very kindly donated copies of The Naked Witch and my team of readers and I have shared our reviews.
Sheila Hughes
I found it very quite easy to picture in my mind all the character's in the book. Lizzie is a down to earth mother of a teenage daughter who is in a romance with her first boyfriend, has a mother who she has a strained relationship with due to the fact her mother refuses to talk about Lizzie's deceased father, an ex husband, and a new boss who wants her too conform.
Lizzie is not a witch but more of a woman who has a shed at the bottom of her garden where she likes to take refuge and meditate.
The book is full of humour, drama and potential romance, it was easy to read and I couldn't put it down. I am now looking forward to reading another book by this Author.
Marilyn Chapman
My other half has a shed at the bottom of the garden which he regards as his sanctuary, and so does Lizzie Martin, the protagonist in Wendy Steele's novel The Naked Witch. But that's where the similarity ends! Although I never imagined myself reading 'A Wendy Woo Witch Lit novel' I was willing to be out of my comfort zone.
Heroine Lizzie has a busy but complicated life: an ex-husband who she'd be happy to see the back of, a feisty but occasionally truculent teenage daughter, a job she has to re-apply for, the possibility of a new relationship and a whole host of skeletons lurking in her cupboards.
There's a lot going on in this book and at times I found myself scrolling back through the pages to ensure I'd kept up with the plot. And that's my only complaint. Whilst the 'magical' element was subtly introduced there's almost too much information to make this an easy read.
However, Wendy Steele writes with enormous enthusiasm and her descriptions are wonderfully original. In one dream sequence she says 'The beach was decked with shimmering umbrellas, their centres blacked so from above, as Lizzie soared with the gulls, a field of glossy poppies bobbed beneath her.'
In contrast there are gangsters, lies, promises and intrigue that ensure the reader keeps turning the pages. This novel refuses to fit into an accepted genre, which for the unconventional reader can only be a plus. Am I an unconventional reader? Perhaps from now on perhaps I should be.
Julie Ryan
As a reader who doesn't know much about modern witchcraft, I approached this book with an open mind. In fact, I found this book a light read, funny and engaging and Lizzie's 'Sanctuary', added another element to the book.
It wasn't at all what I expected and I loved being able to relate to Lizzie's daily life as a single mum with a teenage daughter. Her ex mother-in-law is a fabulous character and all in all there is something for everyone. Lizzie's magic offers another way of looking at the world and doesn't overwhelm the book.
If you're looking for a good read that is different, then you'll enjoy 'The Naked Witch.'
Janice Rosser
This was the first book I have read by Wendy Steele and the title intrigued me very much! I don't know anything about witchcraft and so I was eager to find out. This is a romance as well as a mystery, along with magic and of course, witchcraft.
Lizzie, the main character is a single mum and has to juggle her life constantly around her daughter, mother, curiosity about her deceased father, ex husband, her job and various boyfriends. With her job on the line, Lizzie becomes ever more anxious. She has her sanctuary at the bottom of her garden where her 'goddess' is. In here she finds calm from the pressures of life and can work her magic.
There are many twists throughout the book and I turned each page eagerly wanting to see how the different situations panned out.
An excellent novel and one which flows and keeps the reader entertained and there is a feel good factor throughout. Bring on the next one please!
Julie Winstone
This is a really interesting read, not quite what I expected from the title or the cover. It's a heart warming tale of struggle and dedication, written with true insight into what is important in life.
The main character Lizzie, is a bit scatty but has a strong conviction of what is right, mixed in with a belief that there is something more to the world than just us. Far from a typical "Witch Story" which to be honest, that was what I was expecting, it has family drama which we can all imagine happening, along with a feel good factor that makes you smile.
I really enjoyed this book and will certainly be looking for other books that Wendy Steele has written.
See Wendy's website for more information and other books available to buy.