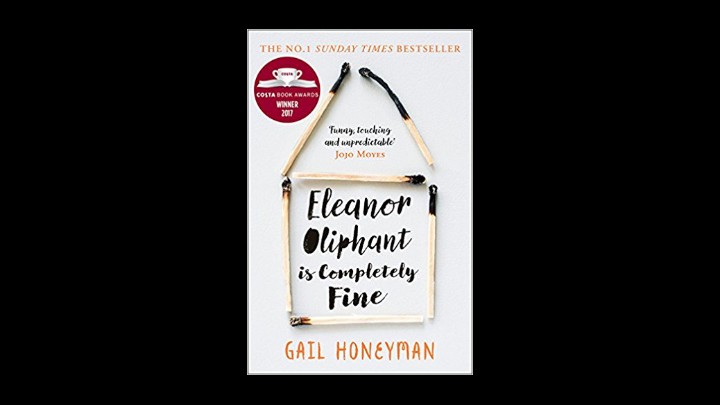 Eleanor Oliphant is completely fine – except that she's far from fine.
Eleanor Oliphant is completely fine – except that she's far from fine.
Mentally and physically scarred, thirty-year-old Eleanor leads the life of a lonely, friendless, awkward fifty-year-old spinster, diligently working in the accounts department of a design company, taunted or ignored by her workmates, living in a rented flat, seeing nobody socially, and spending all her weekends alone with a bottle or two of vodka and a houseplant called Polly which she's had for years.
It's time for things to change. But, when a kindly computer engineer at work offers the hand of friendship, Eleanor is almost too afraid to take it. She's perfectly happy living alone and she doesn't need a man in her life, even as a friend. Anyway, she has a major crush on a local singer and it's taking all her emotional energy to keep fixated on him.
This story is told in the first person from Eleanor's point of view. Gradually, the reader learns why Eleanor is so afraid of human contact and so determined not to let anyone into her heart or mind except on her own very stringent terms. She doesn't trust anyone, and with good reason. A traumatised childhood, a bad relationship with a sadistic first boyfriend, and being brought into the world by a deranged mother aren't the best foundations for a happy adult life.
This might sound like a depressing set-up for a novel, but Eleanor's own voice and engaging personality make it a compelling read. She's kind, generous and witty. She could be terminally self-pitying, but she's not – she's absolutely determined to be fine. She feels that if she can only hold herself together, and keep all those bad memories locked away, she'll survive. But, in the course of the story, she comes to understand that she's not actually living. She is merely existing, and she realises that if she can find the courage to take some initial baby steps, she might actually enjoy being alive.
Characters in this mega-selling novel, which has been translated into dozens of languages and is soon to be a film, are sometimes good, sometimes bad, sometimes lovely and sometimes horrible. Eleanor's very special kind of courage is admirable in the face of overwhelming adversity and, although her story sometimes moved me to tears, I finished reading it feeling that Eleanor's life from now on might be even finer than she had ever dared to hope.