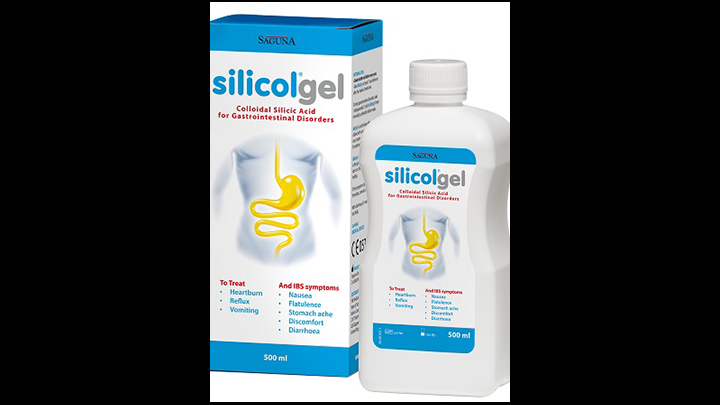 I have been sent three bottles of Silicolgel to evaluate. I must admit that I have not heard of this product before.
Two friends of mine who suffer with IBS and reflux were each given a bottle to see if it improved their symptoms. I also have a bottle to see if any difference occurs in my stress related IBS.
An excellent website provides all the information about Silicolgel and the many benefits it provides. One parargraph taken from the website below caught my eye.
The therapeutic action of Silicol®gel is due to the large and reactive surface of colloidal silicic acid and its ability as an adsorbent to: cover the lining (mucous) of the stomach and intestine bind toxins, irritants, cell residues and excess acidity, and carry them safely and naturally out of the body, thereby protecting the lining of the stomach and intestine to maintain digestive comfort.
Did Silicolgel help all three of us?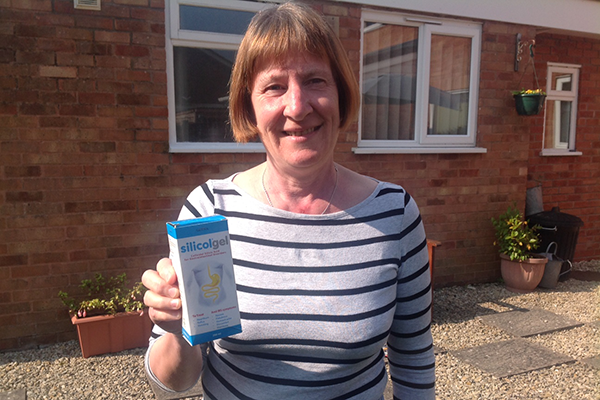 Ready to try Silicolgel
As for me, when I was on stage at a local theatre and feeling nervous beforehand, this was an understatement! Consequently, my IBS flared up. This would be a good time to try the product out. I duly took the three recommended daily doses of one tablespoon each time on Thursday and Friday. An improvement was noticed by Friday lunchtime, so that was after four doses. By the time I was on stage on the Friday evening, the nerves were still present, but my IBS pains had definitely reduced. I was greatly relieved and enjoyed the performance.
How did my two friends find Silicolgel?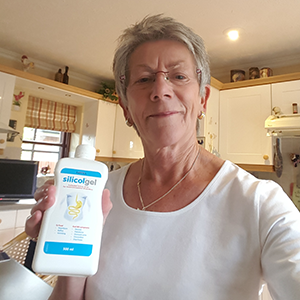 Jackie is very happy with her results!
Jackie has had problems with reflux and IBS symptoms for a few years now and conventional medicines have not really helped. However, after only two doses of Silicolgel,she noticed a great improvement. As Jackie said to me 'Something I wouldn't be without. I've even upgraded to the next size.without. I've even upgraded to the next size.'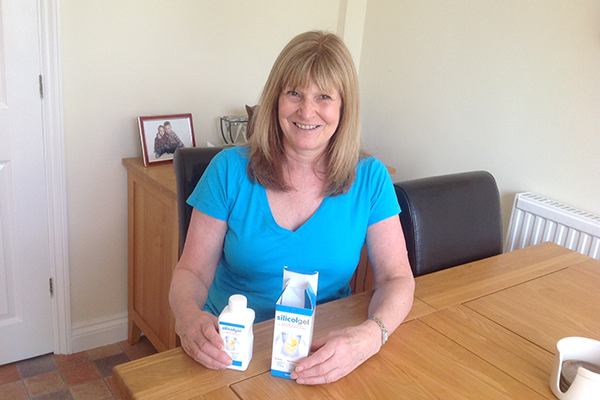 Chris is delighted and will be using this product again
Chris suffers from reflux and after an annoying episode before leaving for work, she took her first dose of Silicolgel. By the time she arrived at work forty minutes later, a noticeable improvement had been made. As you can see from the photo, another satisfied customer. Chris told me that she will be taking a bottle abroad with her for her holidays and is so pleased that I asked her to sample the product.
All three of us are very impressed by Silicolgel and I would urge you to try it out for yourself if you suffer with these symptoms. It is available to buy direct from the website and is also sold in Holland and Barrett and Boots.
First published on 06/06/16 on OAPSchat.co.uk.