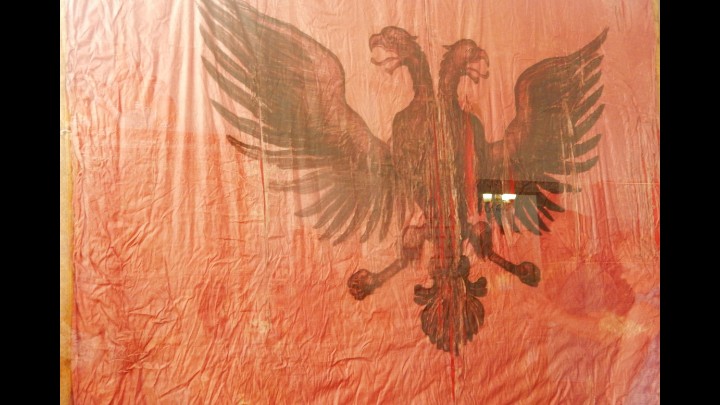 Thirty-three years after the death of its austere leader, Enver Hoxha, this small country in the southwest of the Balkan Peninsula is rapidly unbinding its isolated and stormy past.
It's proving a hit as an emerging destination, not least due to its farm fresh fruit and vegetables, tasty seafood landed by local fishermen, spit-roasted lamb, robust wine and soft sandy beaches on the sunny shores of the Adriatic and Ionian seas. Without needing deep pockets, there's much else besides to relish.
Time travel back through history by exploring the UNESCO world heritage site of Butrint, dating from the 8th century BCE. Still relatively unvisited, it's refreshing to wander lonely as a cloud soaking up the ambiance and letting the ancient stones and its companion museum tell their unique stories of life in Hellenistic, Roman, Byzantine, Venetian and Ottoman days without tripping over camera wielding hordes. Lying within a National Park, this once historic harbour settlement, is located not far from a conserved wetland, sporting diverse rare and endangered species of flora and fauna.
Another not to be missed UNESCO site is the rocky mediaeval hilltop town of Berat. Here tiers of enchanting, outward facing 1,001 Ottoman windowpanes straddle one bank of the Osumi river, crossed by a seven -arched bridge, whilst on the opposite bank glorious Byzantine churches and the atmospheric alleyways of the intriguing Gorica quarter beckon.

Gjirokastra, dating back to mediaeval times, also beguiles with its grey-slated dwellings, narrow, steep cobbled streets, brooding 13th century castle and old artisans' market. As the celebrated contemporary Albanian writer, Ismail Kadar puts it "...because of its steepness, it would come about that at the roof level of one house you would find the foundations of another... and you could be going along the street and, if you wanted, you could stretch out your arm a bit and put your hat on top of a minaret."
Tirana, the capital, doesn't disappoint. Its layout pays homage to the Italian influence of the 1920s, with broad, tree-lined boulevards, open squares, one named after Mother Teresa, secluded flower-filled courtyards, multi-coloured blocks of flats, outdoor vine- covered restaurants and fascinating museums. Other landmarks are the handsome 1822 Clock Tower in a magical ensemble with the frescoed Ethem Bey ensemble with the frescoed Ethem Bey.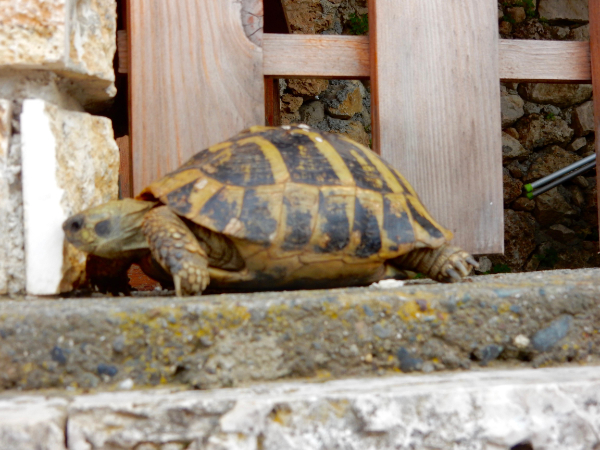 Mosque, the 200- year-old cobblestone, pedestrianised Tabak Bridge, a covered bazaar and a striking statue, Mother Albania, gazing across the city from the Martyrs Cemetery. One can't help but notice an eccentric looking pyramid – like structure with sloping walls at the edge of the Lana stream. This, intended as a memorial museum to Enver Hoxha, was designed by his daughter, but stands empty, shorn of its white marble tiles and scrawled with graffiti.
Get whisked up by cable car to Dajti Mountain, which, at 1,631 metres, affords a spectacular vantage point from which to view Tirana and the leafy countryside. Then descend to BunkArt, a top-secret anti-nuclear bunker complex constructed in the 1970s to shelter and protect the government, but never used. It comprises a maze of underground tunnels with concrete and steel doors, small offices, and special accommodation for senior Party functionaries, dormitories, assembly rooms, a canteen and a first class air purification and communications system. Now the rooms display gripping photographs and archived material with interesting piped sound recordings.
That isn't all —dotted throughout the country from hill to shining sea is a huge network of small concrete and steel roofed bunkers built between 1975 and 1983 in case of invasion. Nowadays they're explored as tourist attractions.
Round off one's tour of this captivating country by entrusting life and limb to a masterful off - road driver. The single-track, stone-strewn switchbacks in the wilderness mountain areas (snow covered in winter) make for a thrilling experience. Here one passes diehard hikers, a string of horse riders and intrepid motorcyclists weaving between goats and sheep. And it's claimed that blood feuds (family vendettas enduring for generations) are a thing of the past.
Albania has something for everyone.