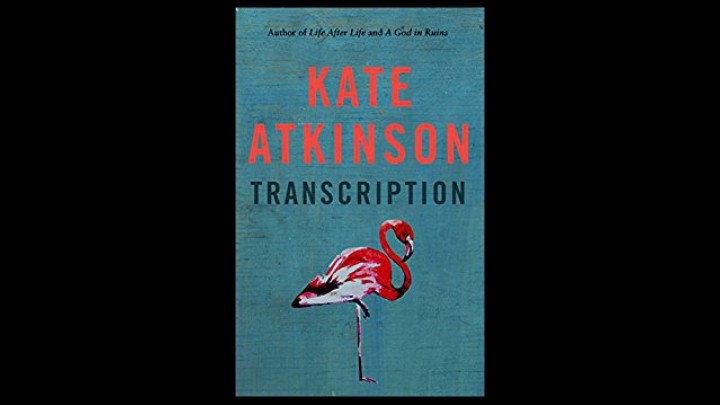 It's 1940 and eighteen-year-old grammar school girl Juliet Armstrong is recruited by MI5 to become a secretary, holed up in a secret location transcribing the meetings of a group of Nazi sympathisers.
The meetings are held in what these people assume is a safe house. But's nothing of the kind, because everything is being recorded and one day it might be used against them.
As an operative for MI5, Juliet is hoping for adventures and romance. She certainly gets adventures, posing as a Nazi sympathiser herself and infiltrating a different, much posher group of Nazis who can't wait for the German army to invade the UK, which – in 1940, with almost the entire the British Expeditionary Force stranded on the beaches of northern France, and the rest of Europe already under the heel of the jackboot – it looks as if Germany certainly could.
Who is a traitor, who is a spy, and who is a double agent? Or even a treble agent? As Juliet becomes more and more enmeshed in the world of espionage, she becomes more and more confused. Who should she trust and who should she betray to the mysterious men for whom she works? Maybe her bosses are traitors themselves? She just doesn't know.
This is an exciting read, as engaging as any thriller. When Juliet had to escape from the mansion of a Queen Bee of Nazi sympathisers, my own heart was in my mouth. After all, it's not every day a humble typist is called to climb over a bedroom balcony and scramble down a Virginia creeper to what she hopes is safety.
Although this novel asks serious questions, there are some wonderfully funny moments which point up the fact that most of what human beings do is essentially ridiculous, and that espionage is basically a game, although it's admittedly a very dangerous one. What do you do when confronted by an enemy? You shoot the enemy twice, then you stab the enemy thorough the heart, bundle the enemy up in a rug and bury the enemy in an already occupied grave. It's all in a day's work for Juliet, and a cup of tea with two sugars eventually sets her up again, ready to carry on.
As the UK slides into the greyness of the 1950s, and as the bomb site which is London is being rebuilt in brutalist concrete, Juliet gradually reinvents herself and is soon working for the BBC, producing radio programmes for children. It's hard to imagine a more innocent, socially acceptable occupation.
But she finds that her MI5 controllers are reluctant to let her go. She cannot shake off the past. She realises she can run, but that she'll never be able to hide, and eventually she'll be expected to pay for what she did. Maybe this is the case with most of us?
We find out how Juliet pays on the very first pages of this novel, but for what was she paying, and why? This story is Kate Atkinson at her most serious, profound, thought-provoking but also playful best.