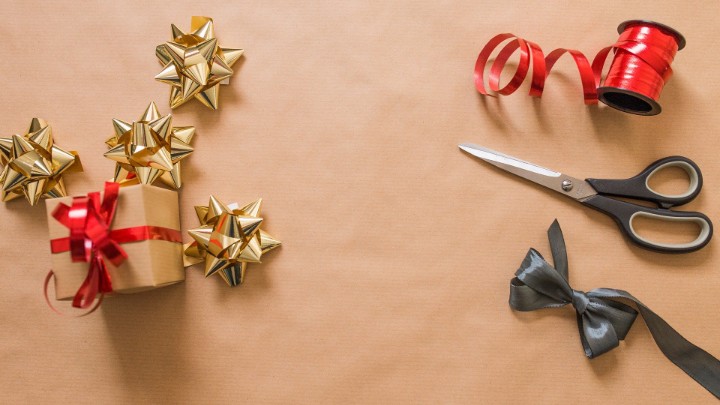 With Christmas shopping adverts already starting and the shops full of festive offerings, what do we buy for our friends and families? Gift cards can be really popular to receive.
The recipient can buy whatever suits him or her from the stores associated with the gift card scheme or on line where the list is endless.
You don't have to end up receiving some awful cd you know will never be listened to or a scarf that will never be worn. Instead, you choose what you want when you want to!
Not everyone sees it that way. Some people take it personally when they receive a gift card as a gift. They get offended by receiving something like this. They think that this is surely a cop out, pure laziness on the givers' part, they may think, 'why can't the giver be bothered to think what to buy, it isn't that difficult a task surely?'
Don't they know me well enough to know my tastes in music, clothes etc?
As for giving gifts, I usually prefer to buy a present for a loved one or a close friend, but for a teacher or a colleague who is leaving, then a gift card always comes out on top. I don't know that Mr Lewis, Head of I.T. would like a shirt with a matching tie from a recognised High Street chain, far better to give a gift card. And I know my partner always leaves little clues around the house when it's near his birthday, so I have no excuses not to buy the new bottle of malt whisky he can't do without!
But sometimes, why not give a gift card if you know your son really really wants to drive around a certain race track, your daughter really really wants a days pampering at a well known spa, or your husband wants to choose his own crate of specialist beer from that supplier in Oxford?
But if it's a grandchild, then most definitely NO to a gift card! What could be worse on Christmas morning or on a birthday to be given a piece of plastic and nothing to unwrap? Unmitigated disaster and crying and scowls for the rest of the day!
And whatever you do, don't give a High Street gift card whose only retail outlet is in Edinburgh when the recipient lives in Southsea!
Personally, in terms of receiving presents, I actually like MOST gift cards. I would much prefer to choose what I want from the High Street or one of the online retailers who sell gift cards. I'm at the age now when I don't actually NEED any more possessions, but that's not the point is it? My late mother always used to like receiving gift cards from a well known store beginning with M and ending with S and then having fun deliberating for hours in the store on the High Street!
And let's not forget the other types of gift cards. The Charity Gift Card that can be a joy to give and most certainly to receive. From Oxfam, I have acquired two goats in Istanbul, ten chickens in Botswana and a cow in Somalia this year alone.
Am I making a difference? I certainly hope so!
A volunteer once told me the gift cards sold can generate nearly a third of the income of many charity shops. I cannot find out if this is correct. Popstars make charity cd's ( a round plastic type of gift card?) or in this day and age a download and hopefully the money is going where it is most needed.
Gift cards are here to stay and we will all receive or give them at some stage, so best to embrace them, not hate them, just don't forget to use them before their sell buy date or that is REALLY annoying!