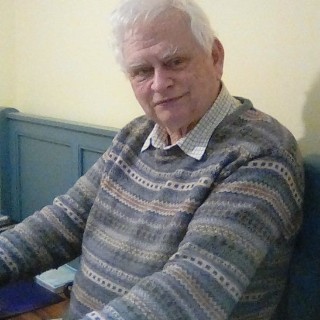 Douglas J Lindsay
My full name is Douglas John Lindsay. Sadly, I can't use that as there are several 'Douglas Lindsay' authors already, so DJ Lindsay will have to do. After a not unadventurous life in shipping and the marine world, I am finally fulfilling my long-held dream of being a writer and 'Wren Jane Beacon goes to War' is the first of a series which I am writing. I am making use of my deep knowledge of the sea to write authoritively about that world.
I have been writing vignettes from my own life for the specialist 'Marine Quarterly' a journal "dedicated to good writing about the sea" and these cover sailing in command of large square-rigged sailing ships, ship repossession work and some exciting near misses on merchant ships.
I come from Edinburgh but have lived down south for many years, following the work. I have been married for a very long time but live on my own, an arrangement which suits us both as my wife does not take kindly to being given captain's orders and I need space. The offspring are thriving mature adults and the grandchildren a delight.
Facebook
Twitter
Website
Reviews by Douglas J Lindsay