Members Photos September 2022.
Published: 01 Sep 2022 | Views: 77
Here is another super selection of photos taken by members in August 2022. lead image was taken by Juliet Greenwood. A superb sunset in Wales.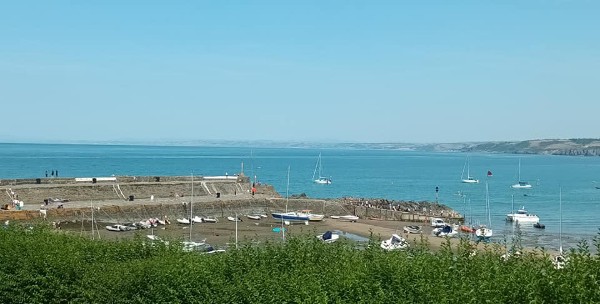 Newquay Wales
Sally and Geoff Jones spent a lovely day in sunny Newquay.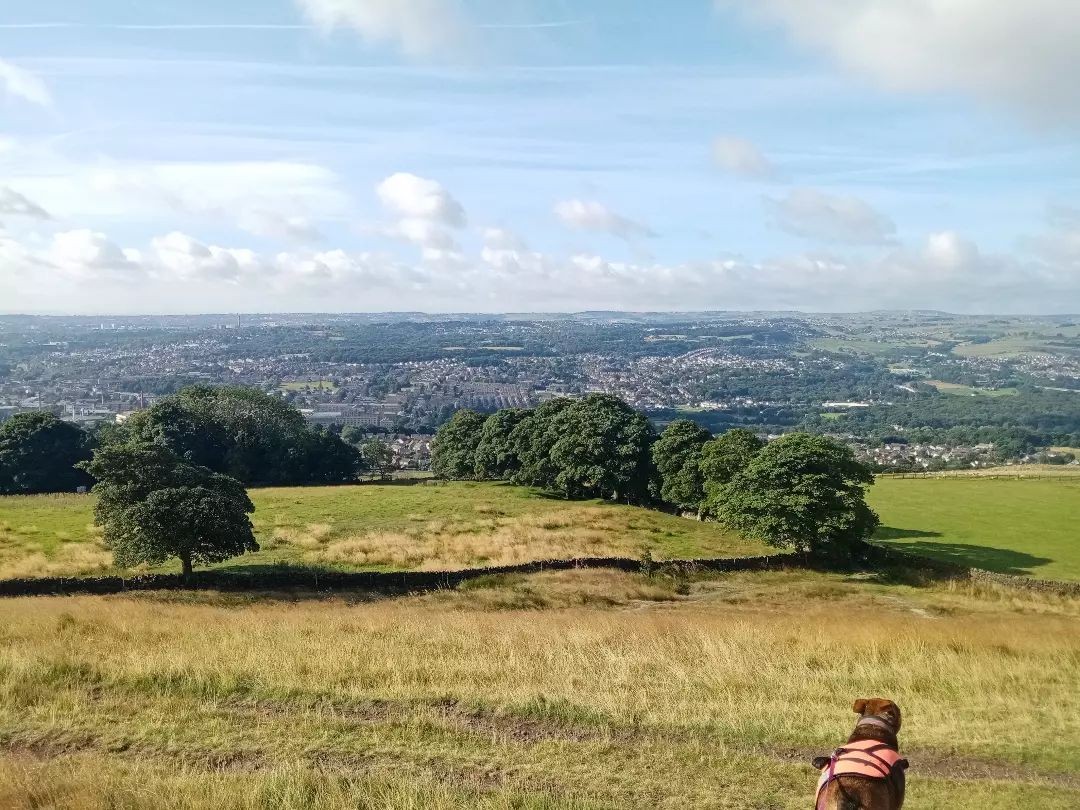 Looking Out Over Saltaire
Helena Fairfax took this photo of a super view over Saltaire.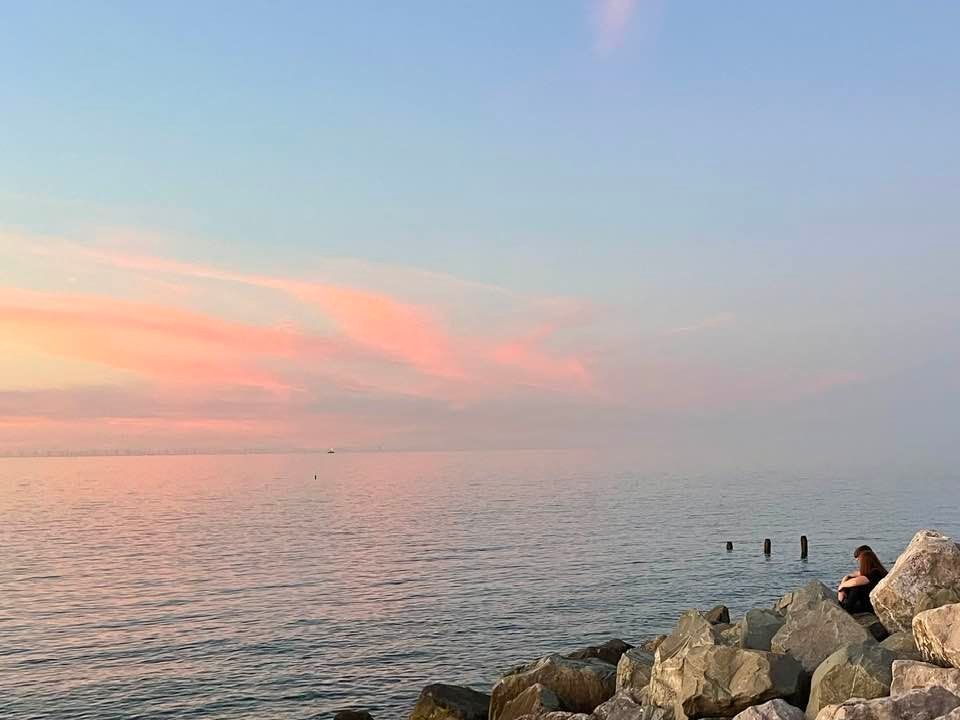 Sunset over Llandulas
Beautiful view taken by Lesley Eaton.
Alf Holley and Friend!
Sheila Holley took this super photo.
View of River Lugg Hereford
I took this photo one morning in August.
Arch in Llandulas
This arch is a two minute walk from where Lesley Eaton lives. Jealous? I am!
Green Spotted Woodpecker
Kate Long spotted this woodpecker in her garden. Another great photo.
River Wye Very Low
The River Wye in Hereford was very low mid August in Hereford.
Beautiful Flowers
Trevor Belshaw has grown some beautiful flowers again this year.
Alf Inspecting The Conkers!
Sheila Holley took this photo one early morning in late August.
Sunset in Norfolk
Heather Copping took this lovely photo.
A beautiful Dutch boat, the Hoop op Zegan, on the canal in Bath
Aline Taylor took this super photo.
Elan Valley Part 1
Jackie Moss visited the beautiful Elan Valley.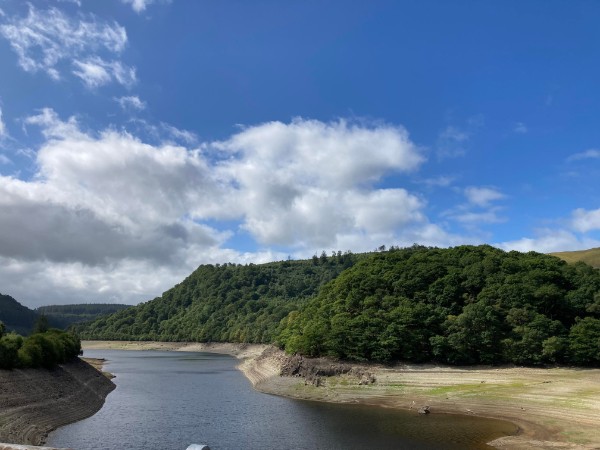 Elan Valley Part 2
Another view of the Elan Valley taken by Jackie Moss.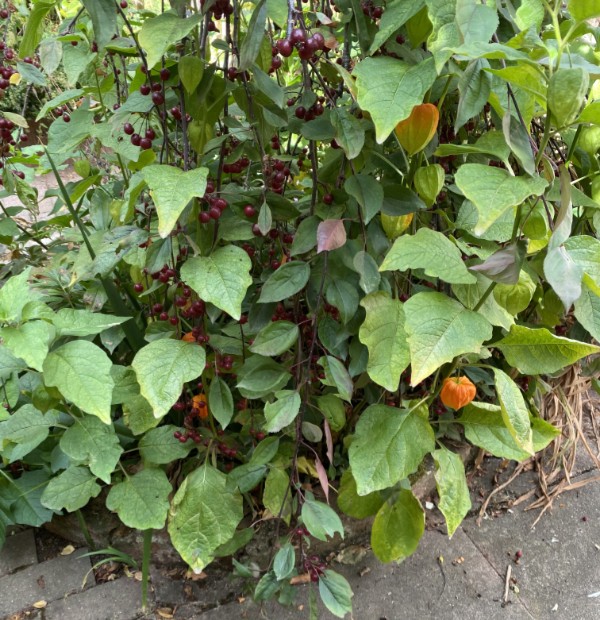 Chinese Lanterns
Sheila Holley grows these in her garden. Lovely.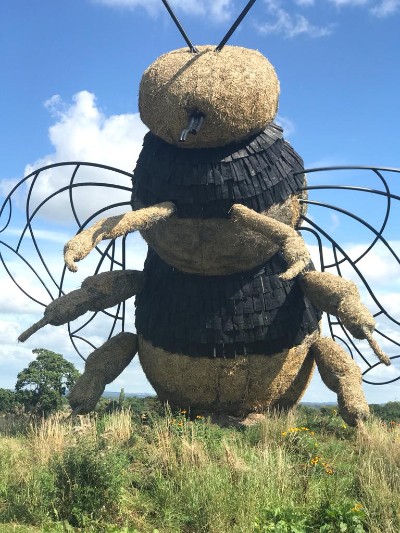 Snugburys, Nantwich famous bee
Jan Worthington took this photo of the Nantwich bee. Fabulous!
Luci Bunce and Matt Wedding
Lesley Bunce took this photo of her daughter and new husband at Bath Registry Office.
Borth Carnival
Muriel Holmes went to see Borth Carnival.
National Botanic Gardens Wales
Muriel Holmes visited these Gardens and took this photo.
Baby giraffe 2 weeks old, Chester zoo.
Cheryl Lang took this super photo at Chester Zoo.
Sunset at Meols, Wirral
Cheryl Lang witnessed this gorgeous sunset.