Members Photos September 2019
Published: 01 Sep 2019 | Views: 184
Members were busy during August and very kindly shared their photos with us. Some of mine are included too! Lead image is of a fabulous view of the Eiffel Tower in Paris taken by my son Matt.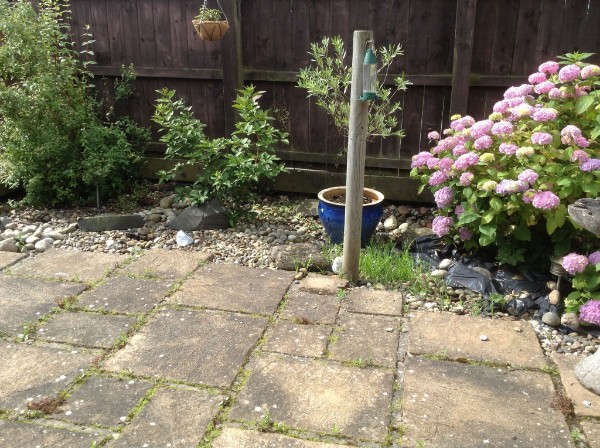 My Garden
Adrienne Laverick knew her garden was in need of a tidy up. This is one photo before the work was carried out.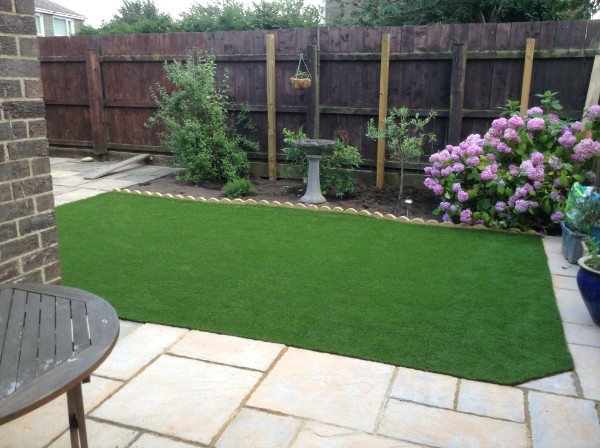 My Garden After Make Over!
Adrienne Laverick says 'I'm delighted with the result!'
Pretty Flowers
Patricia Humm has some super flowers in her garden!
Super Garden Border!
Patrica Humm has a beautiful border corner in her garden.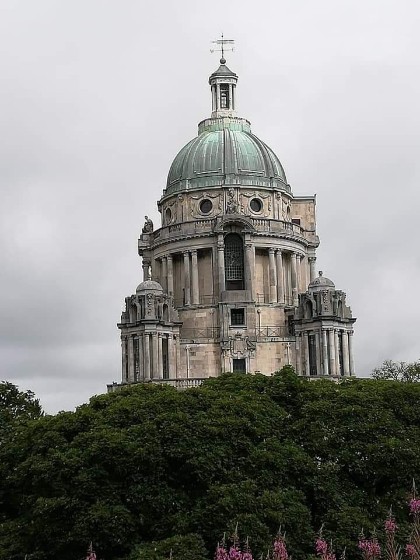 Ashton Memorial Williamsons Park Lancaster
Patricia Humm took this photo of the Ashton memorial. Thank you for sharing.
Flying Scotsman Just Outside Lavaster
Patricia Humm saw the famous Flying Scotsman. Superb steam engine!
Gorgeous Agapanthus
Anne Harvey has a super array of Agapanthus.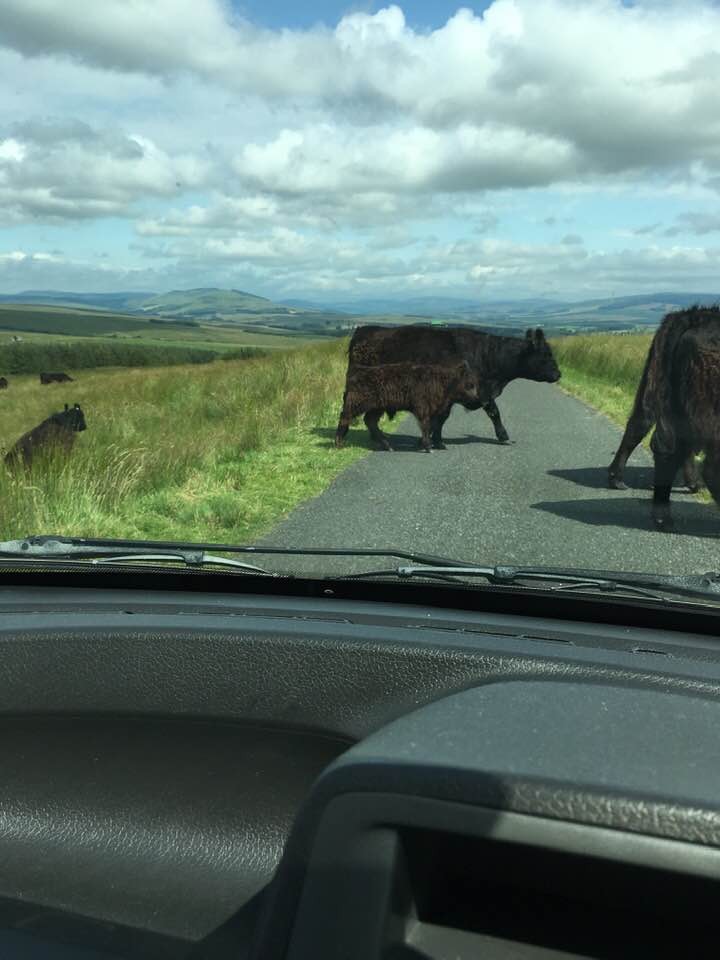 Cows Crossing The Road!
Elizabeth Gill waits patiently for the cows to cross the road at Langholm. Not a bad view!!
Thistles In August field.
I took this photo down by Rotherwas bridge in Hereford.
River Aire In Full Flow!
Helena Fairfax took this photo after a stormy night in Yorkshire. The river is certainly flowing rapidly!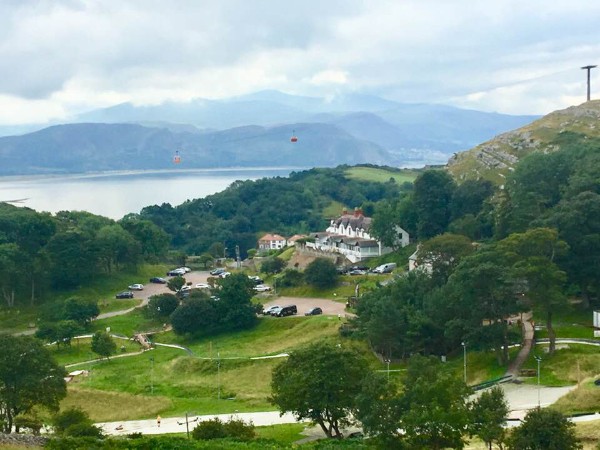 View From Great Orme
Lesley Eaton loves living in North Wales and took this super photo overlooking the Great Orme.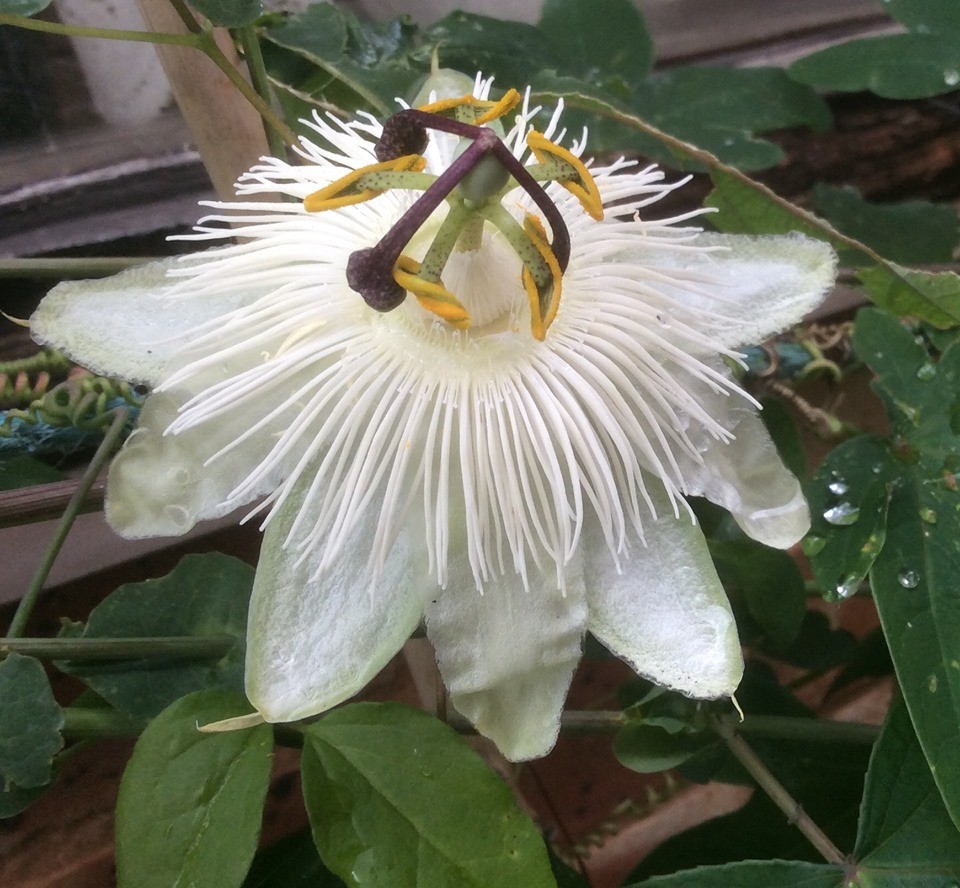 Perfect Passion Flower!
Isn't this a gorgeous passion flower taken by Margaret James from her garden.
Did Someone Say Food?!
Jim and Toni Rosser have two cats who suddenly appeared when the word 'ham' was mentioned!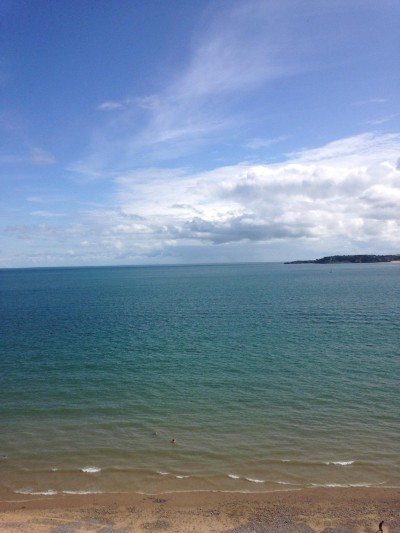 Glorious Tenby
Pam and Alan Strange love Tenby and this was taken on a perfect August day out.
Calm Scene
Going for a walk on a Sunday afternoon around the Lugg flats in Hereford and this is a tranquil spot for a picnic or even hoping to catch a glimpse of a kingfisher which I JUST missed.😢
Fabulous Cars!
Jane Risdon visited Brooklands, near Weybridge and took this photo of these super cars. Wonder what they are worth?!
Bleriot Aircraft
This is another photo taken by Jane Risdon when she visited Brooklands.
A Happy Bee On This Shrub!
Anne Harvey took this super photo of her calliandra shrub, note the bee bottom right!
Lego Man!
Sally Jones took this photo at Cardiff Marina and wonders how many Lego bricks it took to build!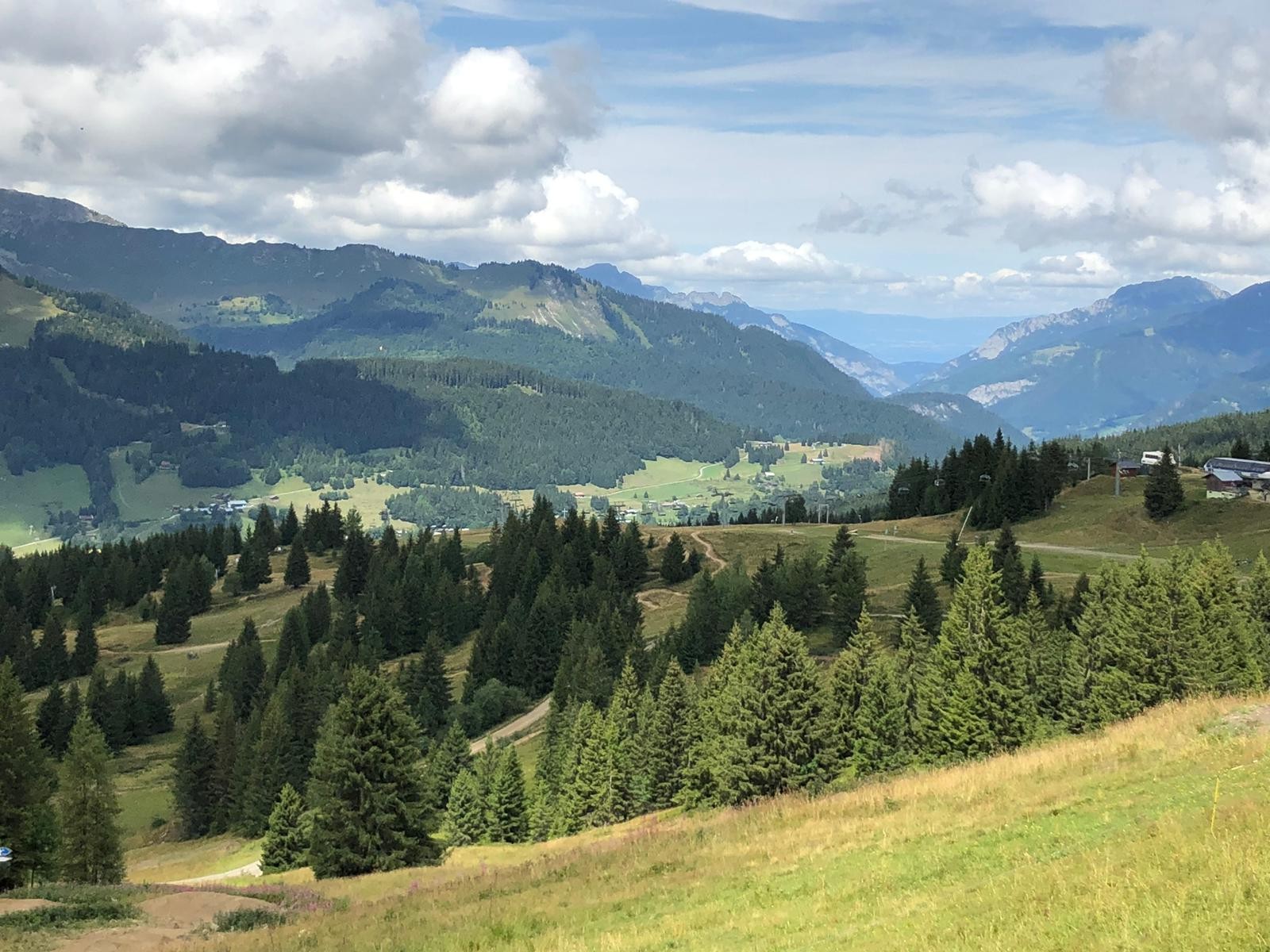 Brontë Country!
Marilyn Chapman has been visiting Haworth in Yorkshire and took this super photo.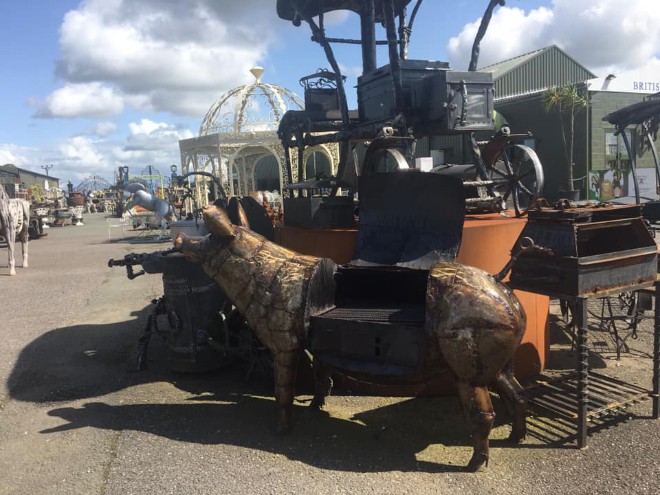 British Ironworks Centre
This is one of the many photos Lesley Eaton took when she visited the Ironworks Centre in Oswestry. On my list next time I am in the area!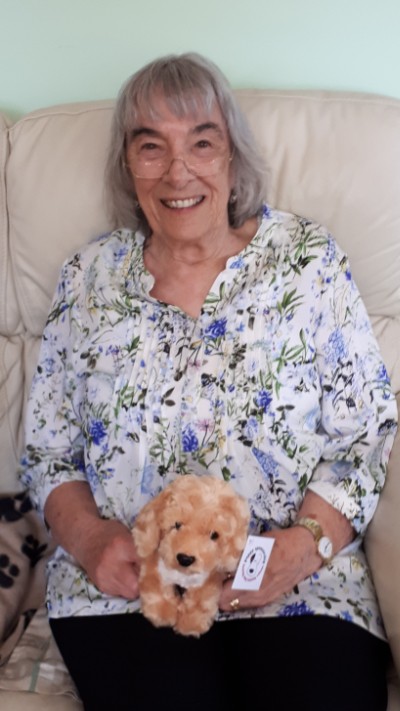 Lyn Wild's Mum, Gwen, with A Toy Spaniel Puppy From Hearing Dogs For Deaf People
As Lyn says 'I arranged a gift sponsorship for the puppy, also named Gwen, as an on going gift.
Silver Spitfire
Steve Howells took this fabulous photo. A great shot of the silver spitfire coming into land at RAF Lossiemouth a couple of weeks ago, before embarking on its epic around the world trip.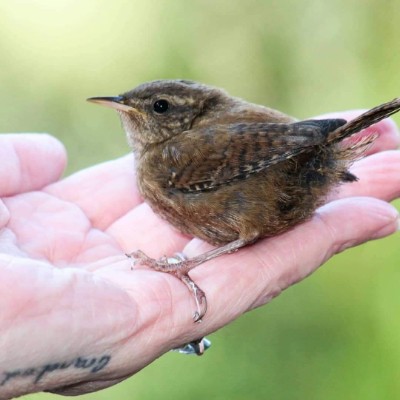 A Tiny Wee Wren
Nicki Howells rescued this wren that had come flying into her house. She caught him gently and took him back outside, where he sat quite happily on her hand for 10 minutes before flying off! Steve Howells also took this photo.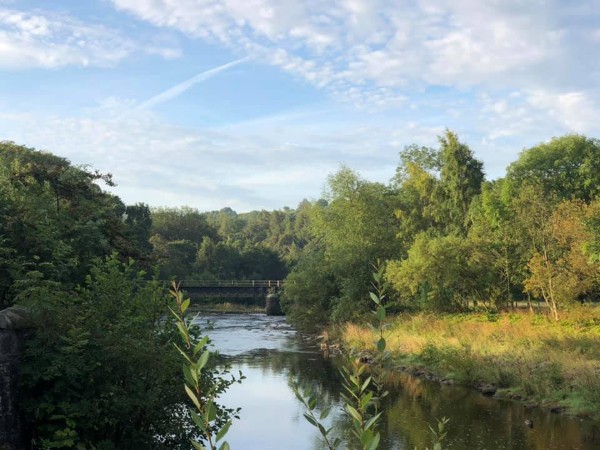 Stanhope - County Durham
Katy Hankin and her mum Elizabeth Gill took their dogs for a walk at 6.30 am on BH Saturday and saw a glorious sunrise.
Sunrise Over Stanhope
Super sunrise over Stanhope from Katy Hankin.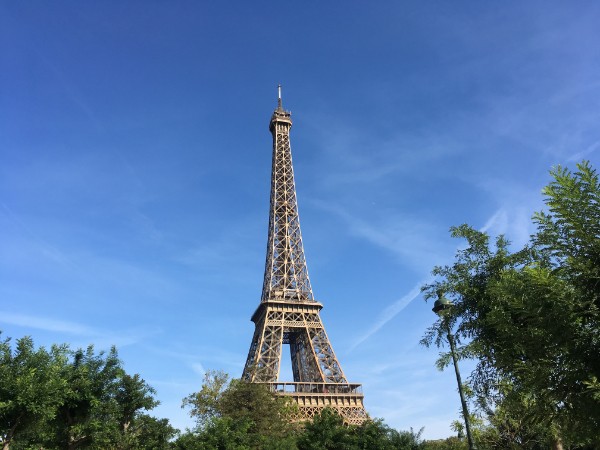 Eiffel Tower Paris
My son Matt has been to Paris for a few days - a great view of the Eiffel Tower!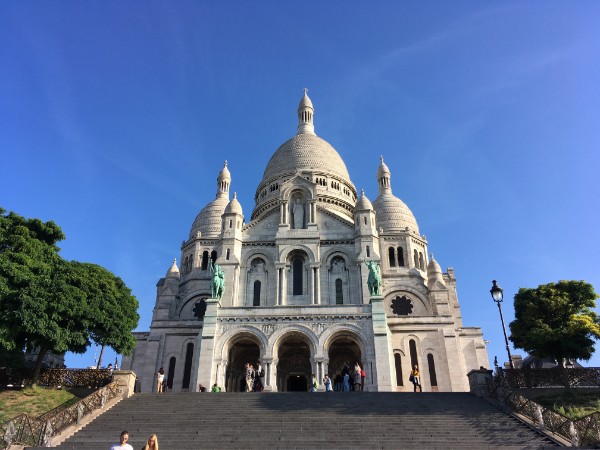 Basilica Of The Sacré-Coeur
Matt Rosser took this super image at the top of Montmartre.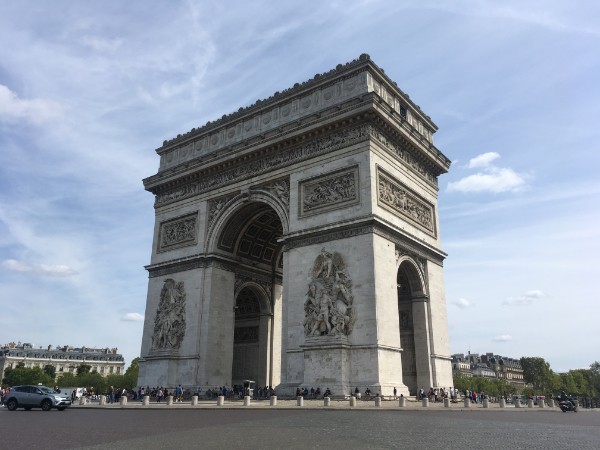 Arc de Triomphe
Matt Rosser captured this super photo of the Arc de Triomphe in Champs-Elysées This is one of the biggest triumphal arches in the world.
View Of Venice
My son James and daughter in law Toni visited Venice and this one of the great photos taken.
I'm On A Diet!
Sheila Holley took this photo of lovely Alfie who is losing weight and is doing really well, but is hungry!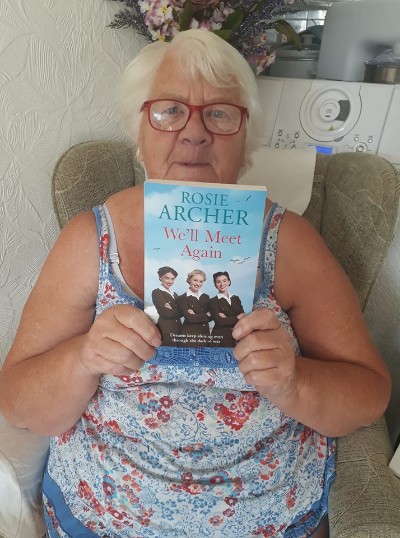 I'm A Winner!
Margaret Dent had this photo taken of her with her winning raffle prize. Another delighted winner!