Members Photos October 2022
Published: 01 Oct 2022 | Views: 113
Here is another super selection of members photos taken in September 2022. Lead image of a Norway lake was taken by Lesley Eaton.
Please may I have a treat?
I looked after Mr Larkin for a week and he asks me for a treat in the evenings!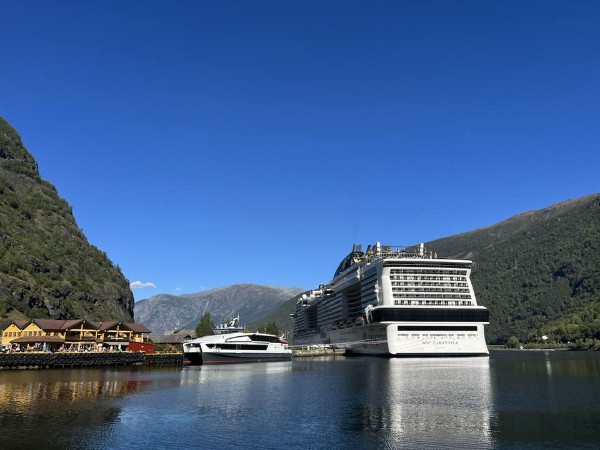 Big ship in Norway!
Lesley Eaton and her family went on a cruise to Norway.
Bull in Birmingham Bullring
My son Jim took this photo. Very impressive!
Look at my long front leg!
'Haven't I got a long leg?' says George Rosser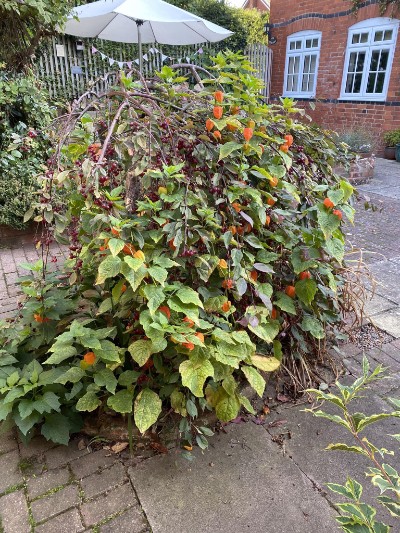 Beautiful Chinese Lanterns
Sheila Holley has some beautiful Chinese Lanterns in her garden.
River Wye with Cathedral in background
I took this photo from Victoria Bridge.
Skipton and Grassington 1940s Weekend
Beverley Ann Hopper dressed up for the weekend and had a fab time!
Skipton and Grassington 1940s Weekend Part 2
Beverley Ann Hopper being photographed with two other people celebrating this weekend.
Fabulous Spoonbills
Kate Long takes wonderful photos.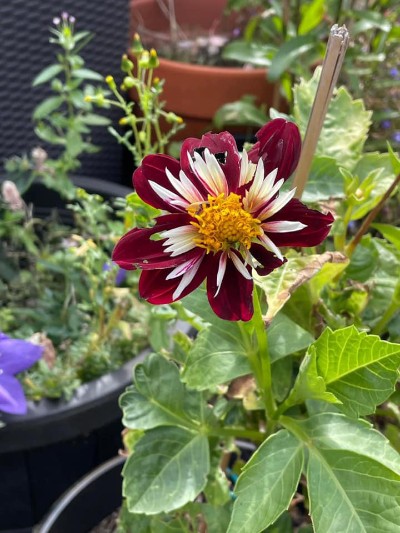 Beautiful Dahlia
Trevor Belshaw grows some fab flowers!
Fabulous Fuschias
I love fuschias and Trevor Belshaw has great success with his.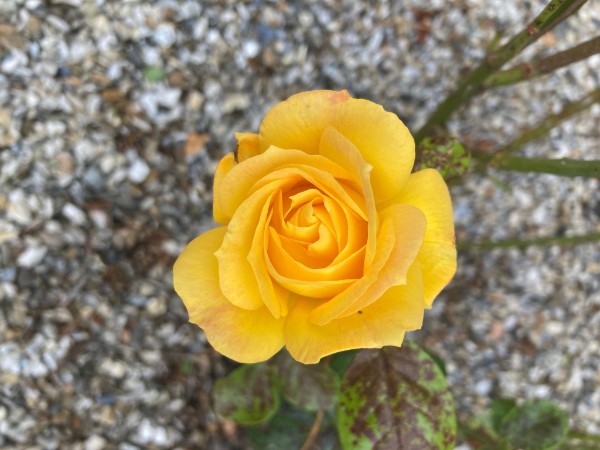 Autumn Rose
This rose came into bud on September 25th in my front garden.
A Lock In Worksop
A beautiful photo taken by Donna Prosho.
Loving couple amongst the sunflowers
Lovely photo of Donna Prosho's daughter in law and her husband. (Donna's son)
Deer taking a stroll around the Victorian cemetery at Nabwood
I LOVE this photo taken by Helena Fairfax last month!
Gorgeous Rockery
Jan Soobhany has a gorgeous rockery in her front garden.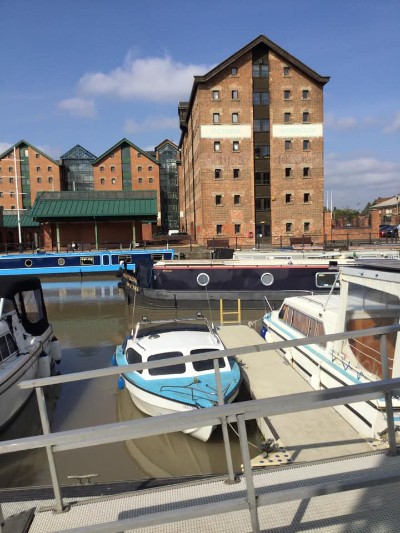 Gloucester Docks
Elaine Fryatt paid a visit to Gloucester Docks.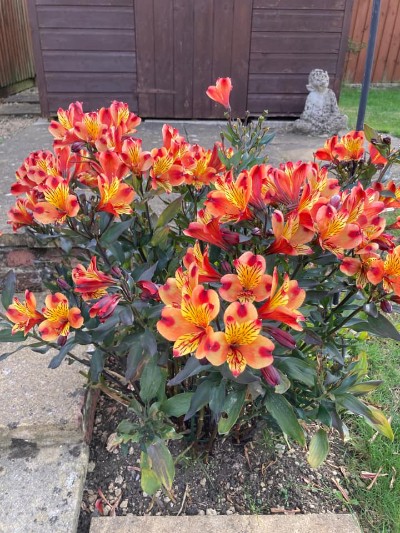 Amazing Alstroemerias
Lesley Bunce has had these flowers blooming all summer!
Overlooking Lake Annecy in France
Adrienne Laverick shares this photo and says 'Overlooking Lake Annecy in France, courtesy of my brother who is travelling around the country.'
Evening in Hereford
Jan Mary took an evening stroll in the city where I live.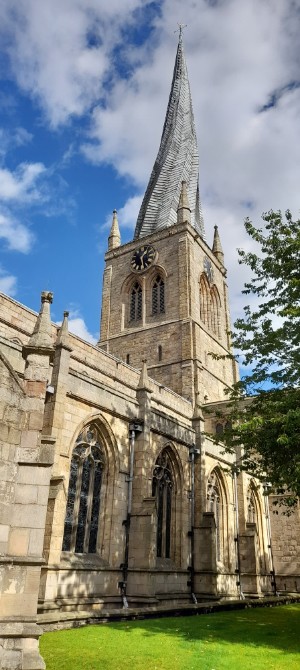 Chesterfield Church, Derbyshire with its crooked spire
Heather Copping visited this church with its crooked spire.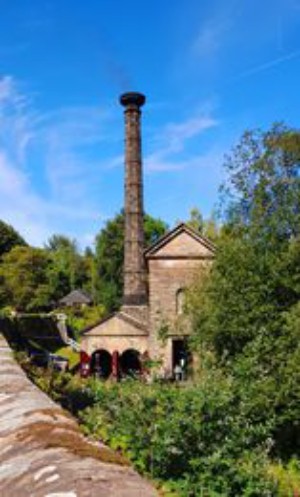 Lea Pumping Engine on the Cromford Canal in Derbyshire
Heather Copping shares this pumping engine with us.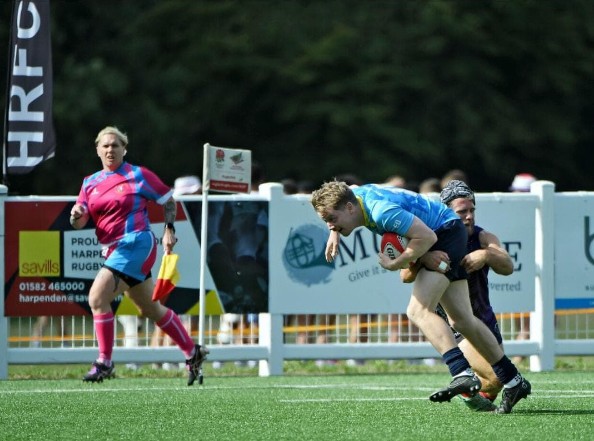 Rugby ref daughter!
Muriel Holmes has a very fit daughter!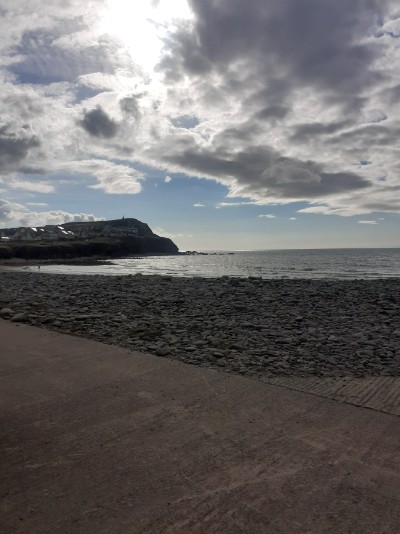 Beautiful Borth at sunset
Muriel Holmes loves visiting Borth.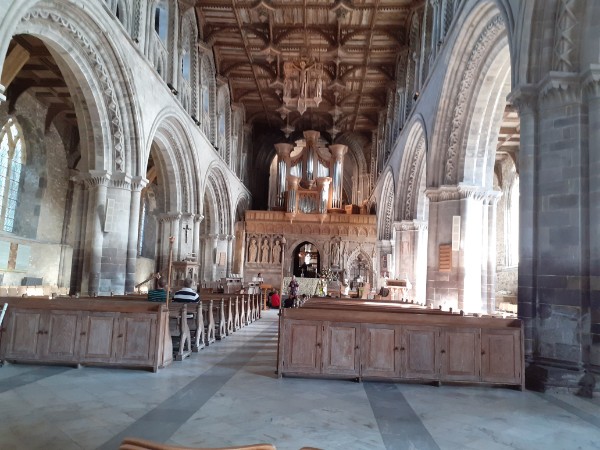 St Davids Cathedral
Anne Harvey visited this magnificent Cathedral.
Tenby Beach
Anne Harvey stayed in Tenby and took thos super view from hotel bedroom.
A view of Exmouth
Matt Rosser took this view of the sea in Exmouth.
Big Bloom Bougainvillea!
Derek Coles shares his big Bougainvillea!