Members Photos March 2020
Published: 01 Mar 2020 | Views: 160
A superb selection of photos for us all to share.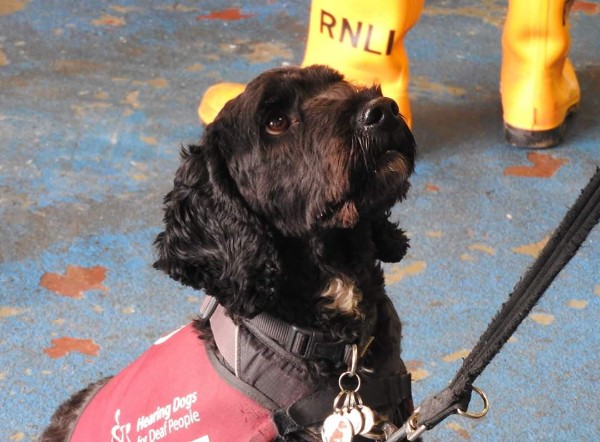 Clay Fundraising!
Clay Wild was with Lyn when she handed over a donation cheque for Hearing Dogs in February.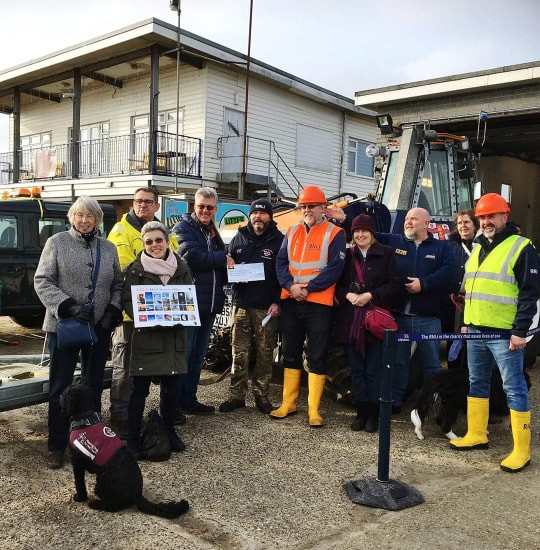 Fund Raising For RNLI
This photo was taken by Lynn, a member of a FB photography group that Lyn Wild belongs to. Money was raised from the sale of calenders and donated to RNLI.
Romney Marsh
Lyn Wild took this photo of Romney Marsh on a blustery February day.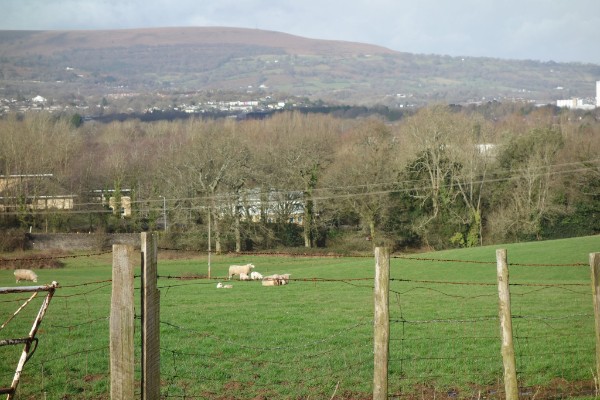 Early Spring Lambs
Sheila Khan took this photo of early spring lambs. Hope they don't get cold and wet!
Witch Hazel Tree In Hereford
I took this photo on a sunny February day as the tree sparkled in the garden.
Cyclamens Growing Through The Pavement!
I saw these cyclamens shooting up through the pavement in the next street where I live in Hereford.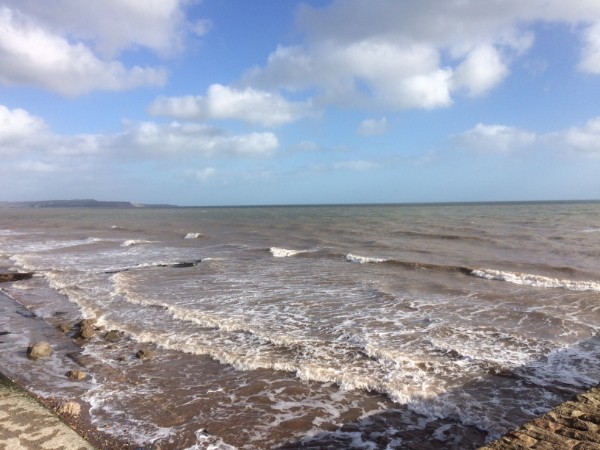 Windy Dawlish
I was in Dawlish on February 8th just before the big storm arrived.
Tenby Daffodils!
Sally and Geoff Jones went to Tenby and the daffodils are gorgeous!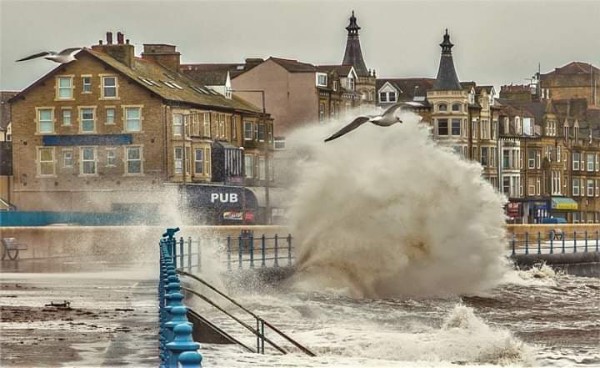 Stormy Morecambe!
Colin Humm took this photo of a stormy promenade in Morcambe.
Muddy Fields!
Sheila Holley took this photo of muddy fields in Herefordshire, but at least the sun was out. I cannot remember the last time there was a mud free walk along this field!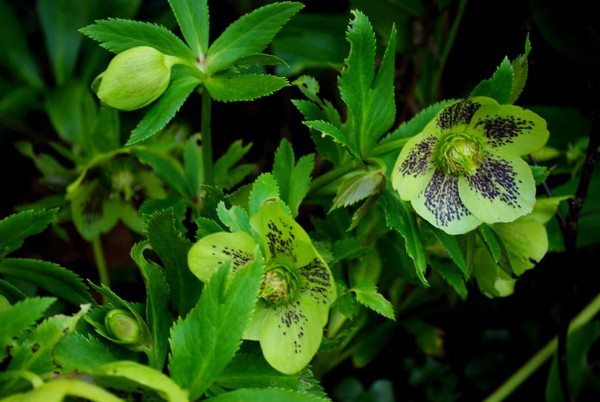 Super Hellebores
Sally Jones has some fabulous hellebores in her garden. Here is one of them.
Flooded Hereford
Sally Jones took this photo of a flooded Castle Green and River Wye very high by Victoria Bridge.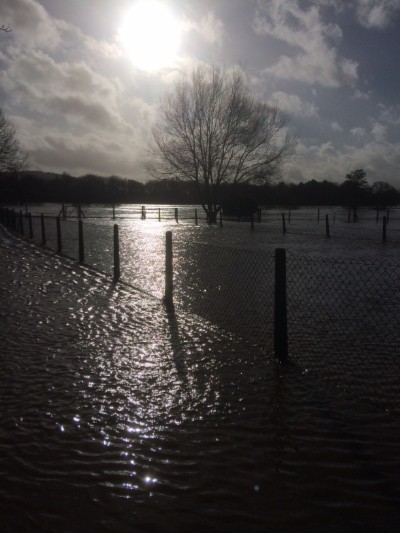 More Flooded Areas Of Hereford
I took this photo on a flooded stormy Sunday. The sun tried to come out as I took it.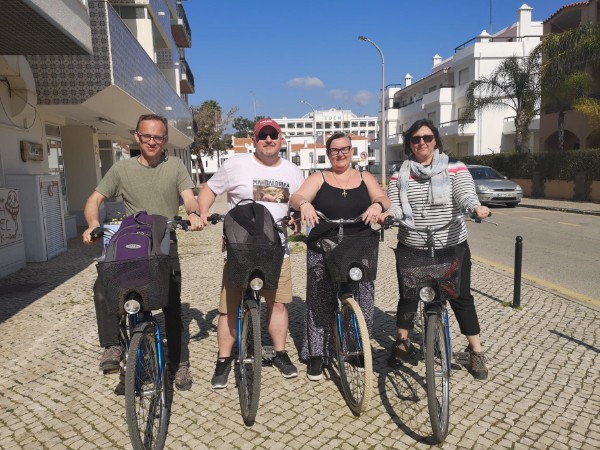 Monte Gordo Portugal
Donna Prosho and family keeping fit in Portugal and the sun is out!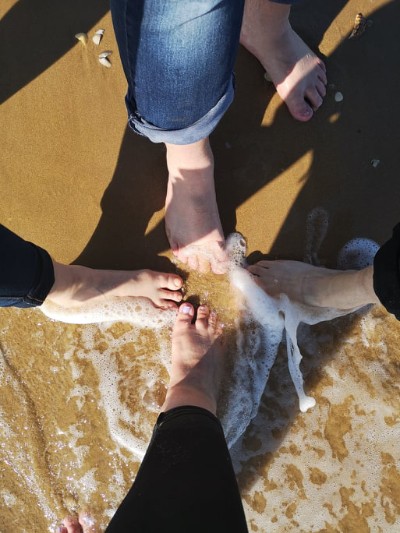 Monte Gordo Portugal
Donna Prosho and family test the sea for warmth!
Christmas Roses
Trevor belshaw has some super Christmas roses that are still blooming in one of his pots.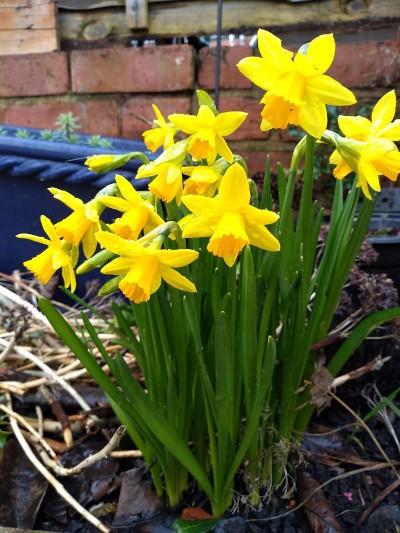 Gorgeous Daffodils
Aren't daffodils super flowers? Jan Mary took these in February between the storms.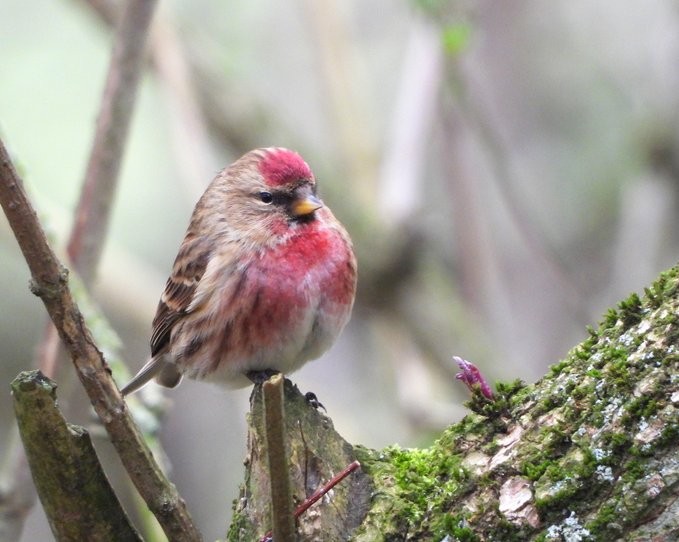 Lesser Redpole
Kate Long took this super photo of a lesser Redpole.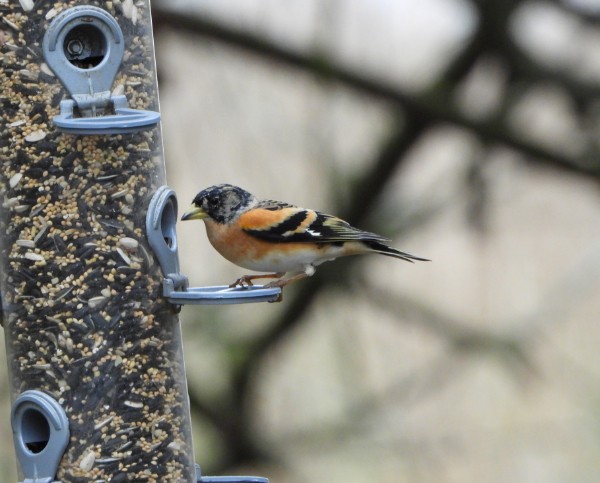 Male Brambling
Another super photo of a male Brambling taken by Kate Long.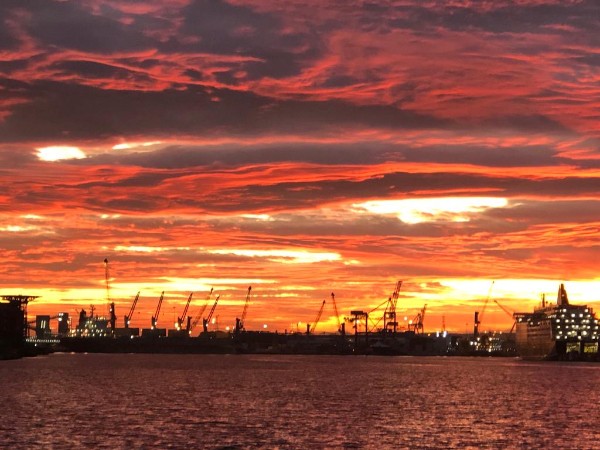 Cranes In The Sunset On The River Tyne
Adrienne Laverick's nephew took this super photo. Can you see the cruise liner from Amsterdam docked on the right hand side?
Fountain By Kara Walker In Turbine Hall, Tate Modern
Serena Fairfax shares this photo of a fountain when visiting Tae Modern.
Exhibition of conceptual art by Cerith Wyn Evans at White Cube Gallery
Serena Fairfax visited the White Cube Gallery and took this photo. It's amazing!
More Super Daffodils!
Sheila Hughes has these gorgeous daffodils in her garden. Spring is arriving!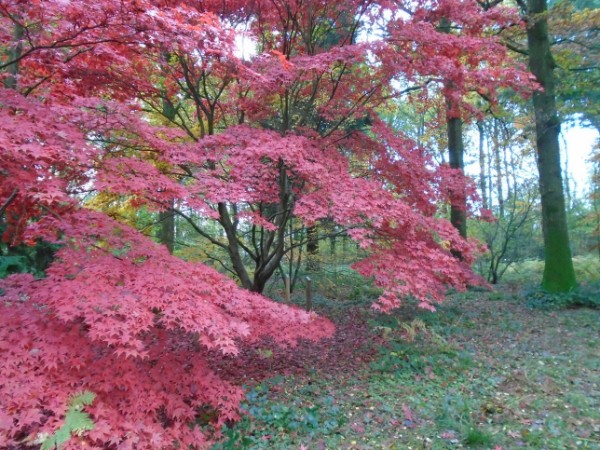 Beautiful Acer
Yvonne Pearce photographed this lovely Acer in Queenswood, Herefordshire.