Members Photos June 2021
Published: 01 Jun 2021 | Views: 93
Here is another super selection of photos taken by members in May 2021. Lead image was taken by me.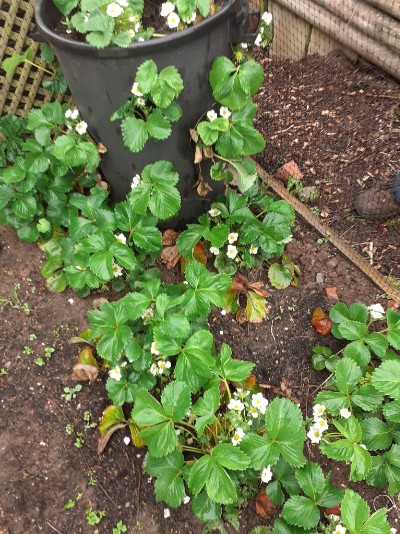 What You Do With Your Unwanted Dustbin? Make A Strawberry Tower!
Muriel Holmes has found a great use for her unwanted dustbin!
Baby Vole
Another super photo of a vole taken by Kate Long.
Weir Gardens Hereford
Jackie Moss visited the Weir Gardens and took this lovely photo.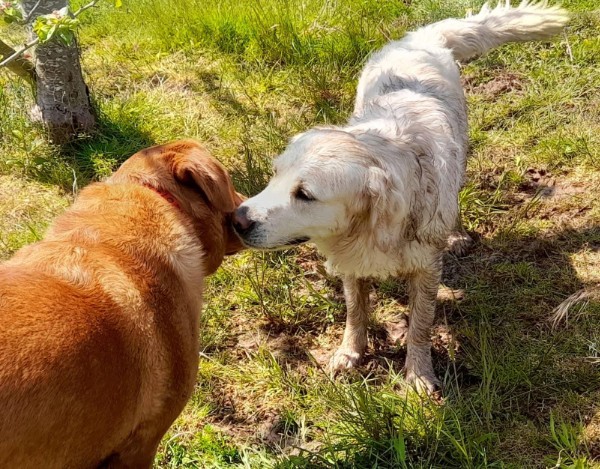 Shandy And Honey
Sue Cole took this lovely photo of Shandy and Honey playing Romeo and Juliet!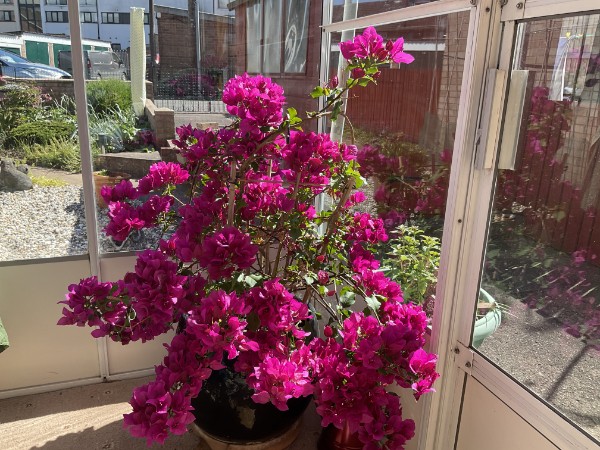 Bougainvillea Blooming!
Derek Coles Bougainvillea is a show!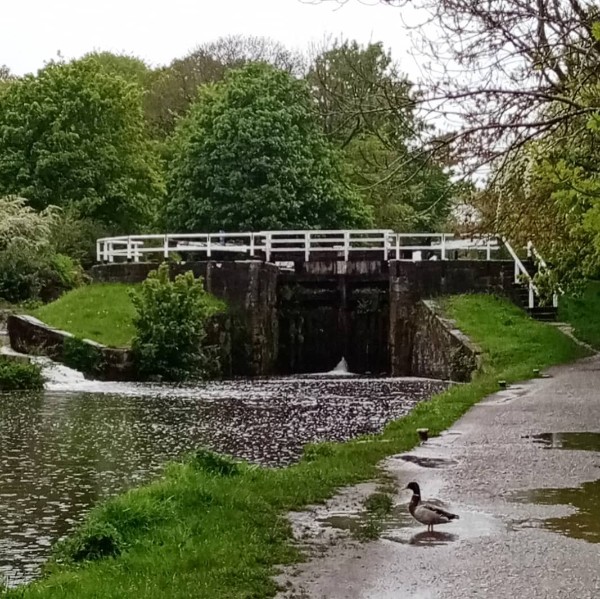 A Duck Playing In The Puddles At Hirst Lock.
Helena Fairfax took this photo on yet another rainy day in May!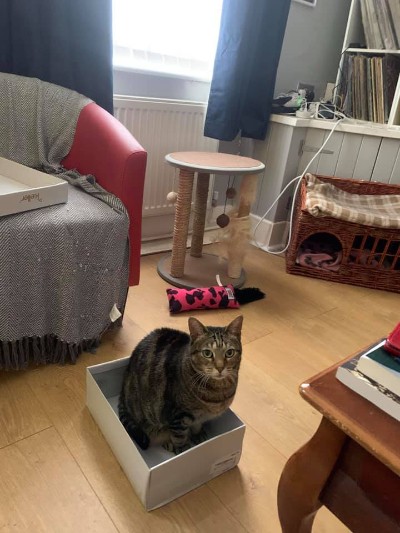 Living In A Box
Trevor Belshaw took this photo of his cat who prefers a box to anything else!
Super Front Garden
Moira Manson has been moving some pots around in her front garden. Looks very pretty Moira!
Sunny Pond
Michele Turner took this photo of the fish in the pond that her husband built. The sun appeared for ten minutes during yet another showery May day.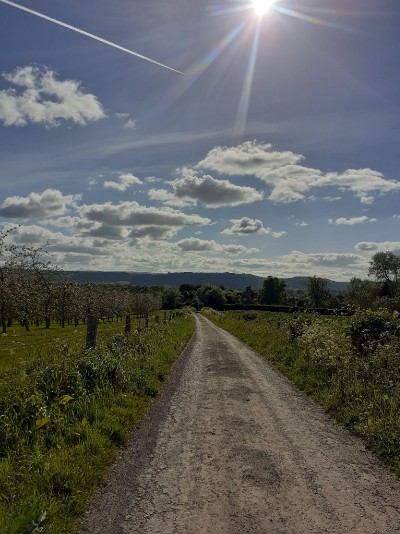 Some Fantastically Dramatic Cloud Formations This Month
Muriel Holmes captured these cloud formations.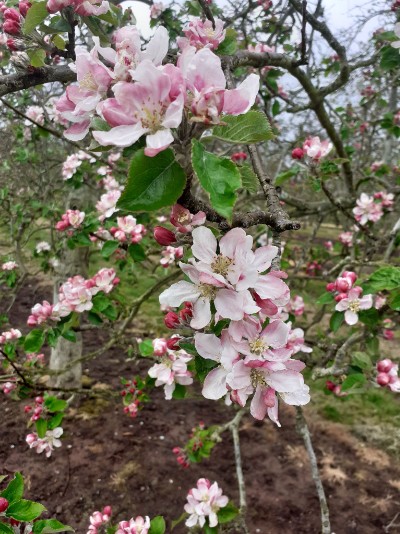 Harry Masters Jersey Cider Apple Blossom.
Lovely photo taken by Muriel Holmes who shares with us that her husband had a hand in the planting.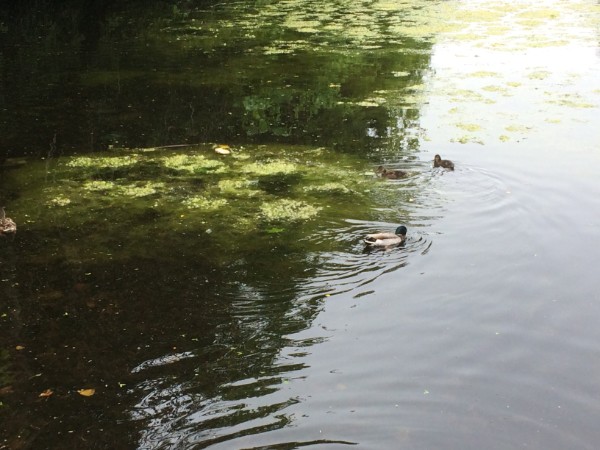 Algae And Ducks
I took this photo at the duck pond in Hereford. Too much rubbish and algae in there again.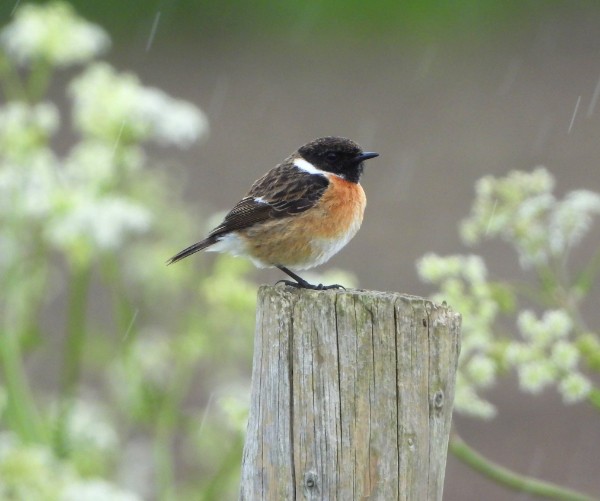 Stonechat In The Rain
Kate Long took this super photo.
Rainbow In Norfolk
Heather Copping took this photo of a rainbow when out walking.
Walking In Norfolk
Heather Copping was out walking in Norfolk, a peaceful scene!
River Wye And Cathedral Hereford
Jan Mary took this great photo in May.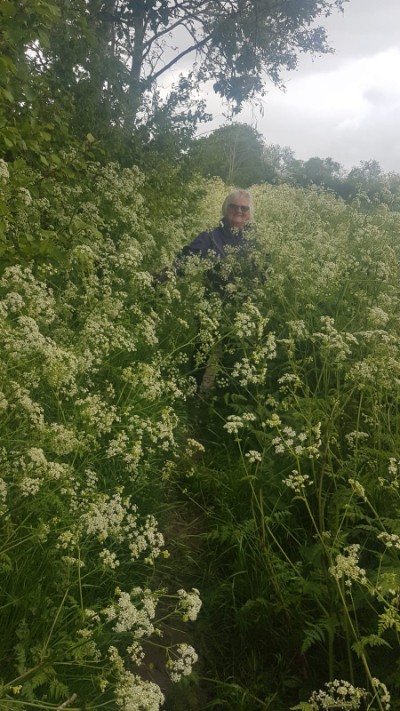 In Amongst The Cow Parsley
Muriel Holmes is in amongst the cow parsley that is taller than she is!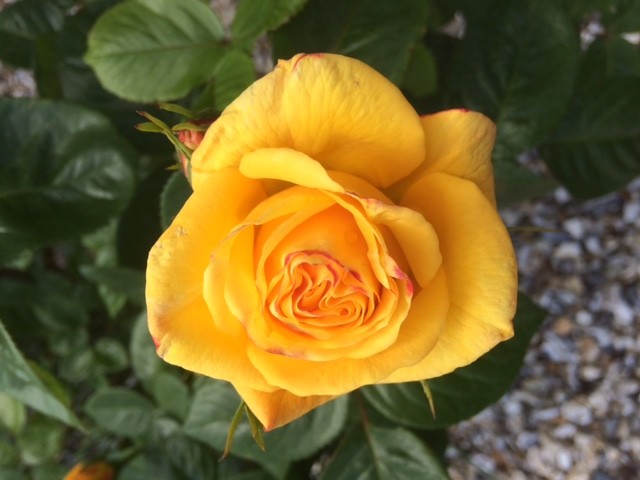 Beautiful Rose
My first rose bud of the year and it's a beauty.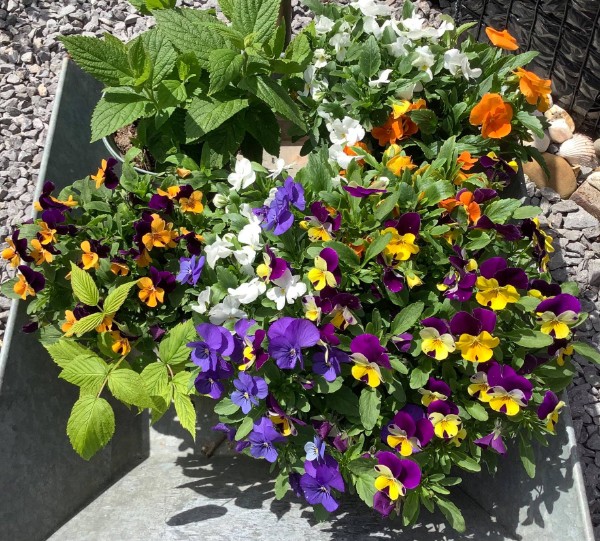 The Violas Are The Stars Of The Show Right Now!
Margaret James has a gorgeous array of plants.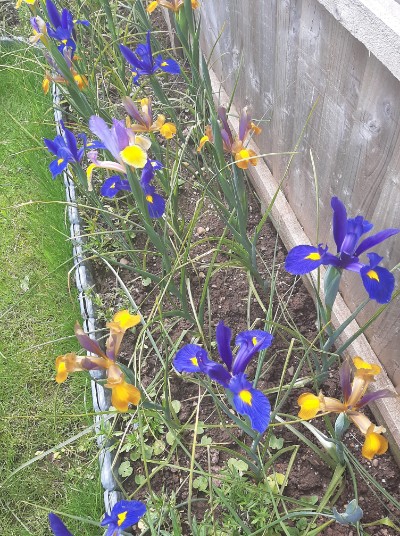 Super Irises
Diane Donkin's husband planted these super irises.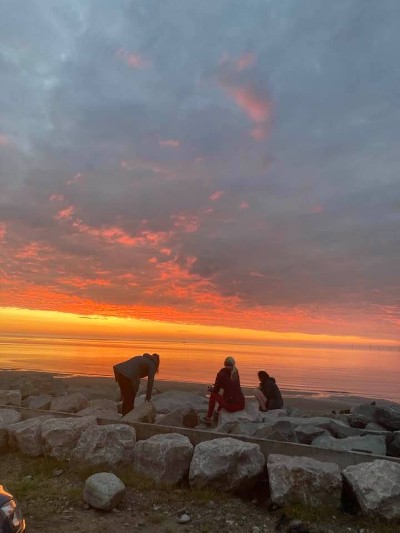 Sunset In Llandulas
A fabulous photo taken by Lesley Eaton.