Members Photos July 2021
Published: 01 Jul 2021 | Views: 128
Here is a super selection of members photos taken in June 2021. Lead image was taken by Anne Jones.
Blooming Roses!
My roses are doing very well this year and this rosebush has many blooms.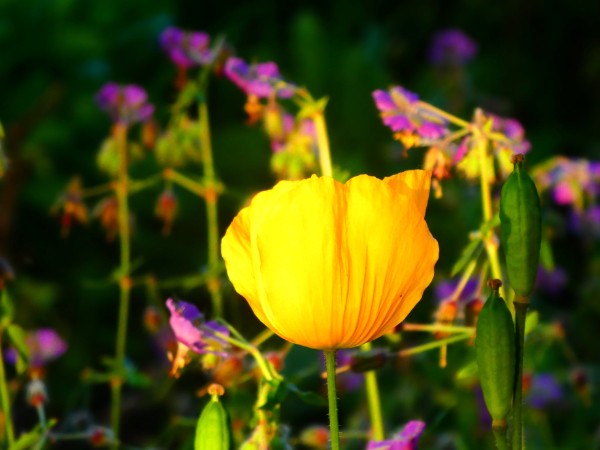 Beautiful Poppy
Juliet Greenwood took this super photo in the evening sun in Wales.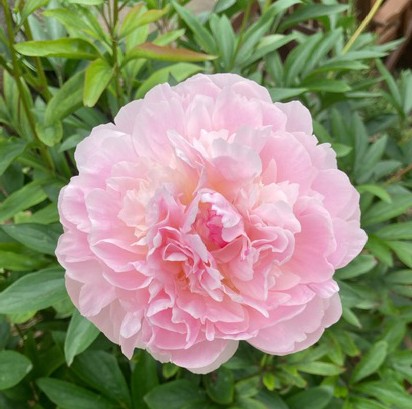 Beautiful Peony
Sheila Holley shares this gorgeous pink peony she has grown in her garden.
Foxgloves Abound
Jan Mary has some gorgeous foxglove flowers in her garden.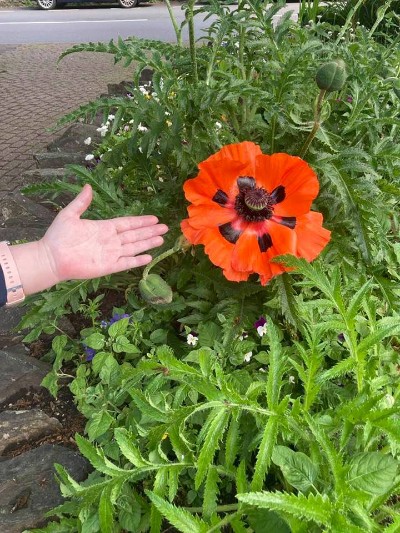 Huge Poppy!
What a huge poppy Lesley Eaton saw in Betws-y-Coed on June 11th.
Graceful Swan
Dave Holley took this super photo at Foy in Herefordshire.
Sunset In Hereford
I took this photo at 10pm on Jume 14th. You can just about make out the crescent moon.
Lots And Lots Of Buds On Rose Bush
I have never seen so many buds on this rose bush and gorgeous scent too.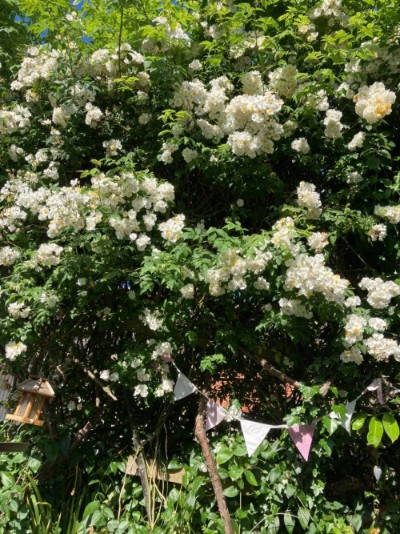 Wedding Day Rose
Sheila Holley has a fabulous wedding day rose bush.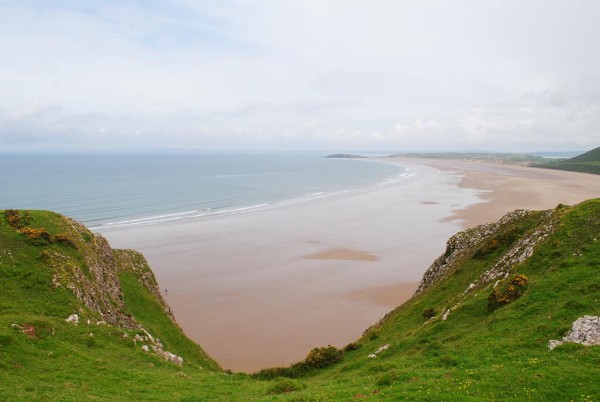 Peaceful Llangennith
What a peaceful beach and setting taken by Sally Jones.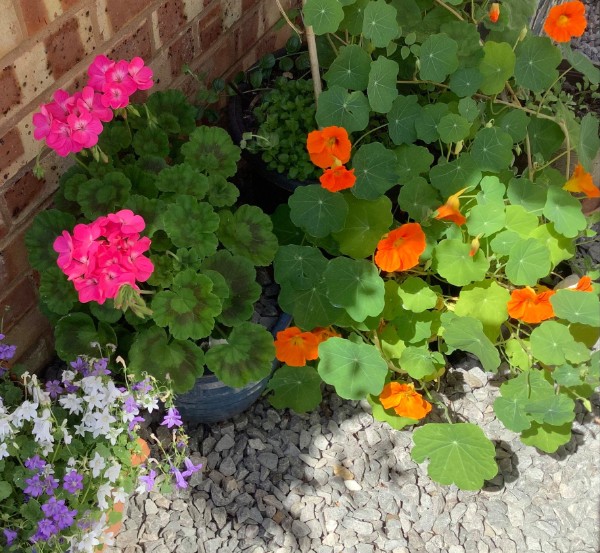 Sparkling Pots
Margaret James has some super flowers in her pots.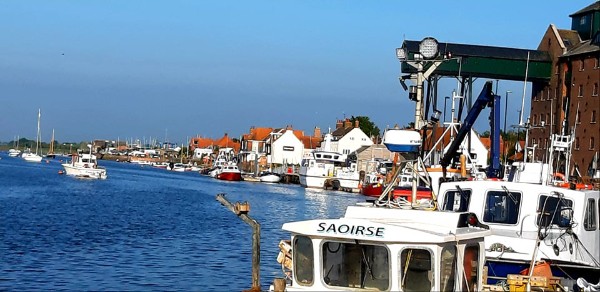 Wells In North Norfolk
Heather Copping took this photo on holiday in Wells.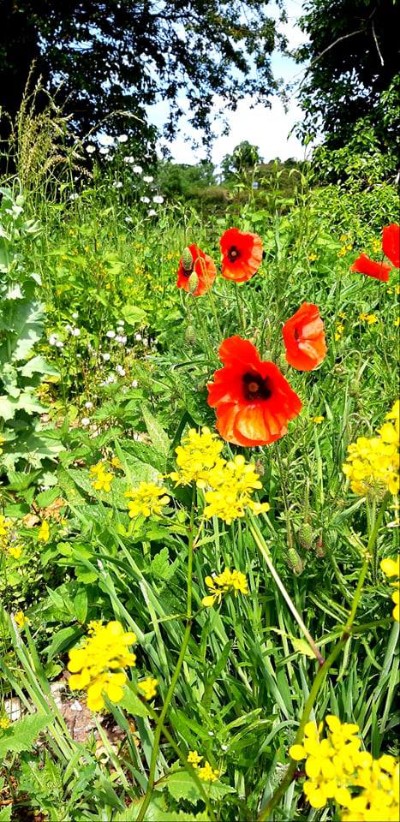 Wild flowers In Norfolk
Heather Copping took this photo of lovely wild flowers.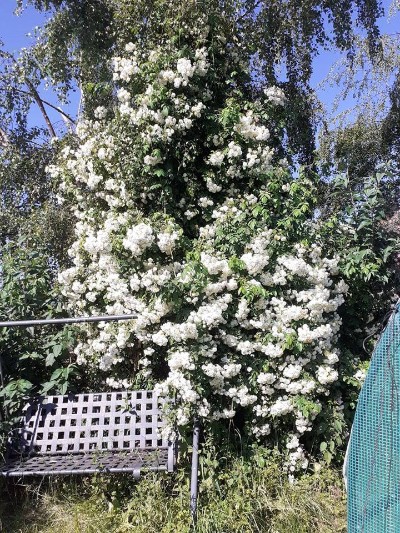 Climbing Rose
Muriel Holmes shares her climbing rose with us.
Pretty Pansies
Trevor Belshaw has some super flowers including this one of his pansies in a hanging basket.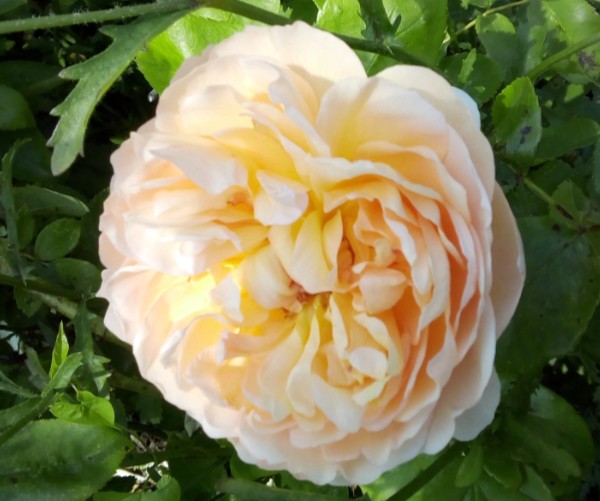 David Austin Rose
Anne Jones took this lovely photo at the Railway Station in Hereford where she is a volunteer gardener.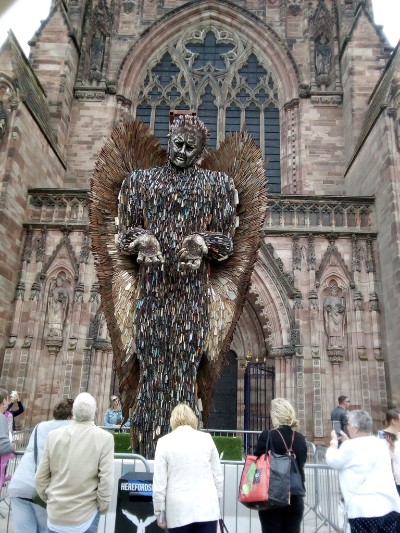 Knife Angel At Hereford Cathedral
Anne Jones took this poignant phot.
Two Headed Sheep
Carol Gullick took this photo of an unusual sheep with two heads!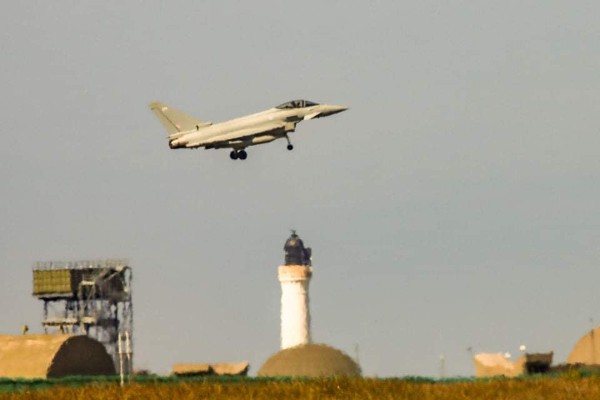 A Typhoon flying by Lossiemouth Lighthouse
Steve Howells took this super photo.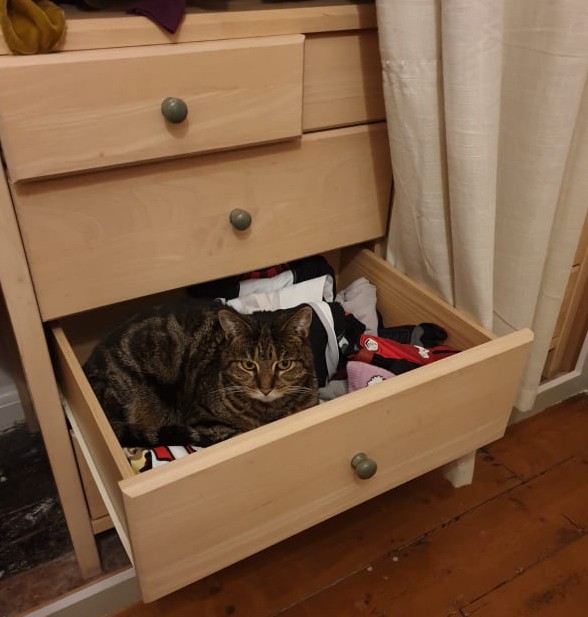 My Drawer!
Muriel Holmes cat says 'Well, if you did not want me to snuggle in the sock draw, why open it!'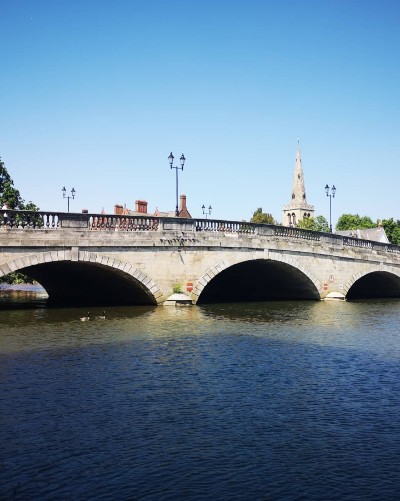 Bedford Bridge
Donna Prosho visited Bedord and took this photo.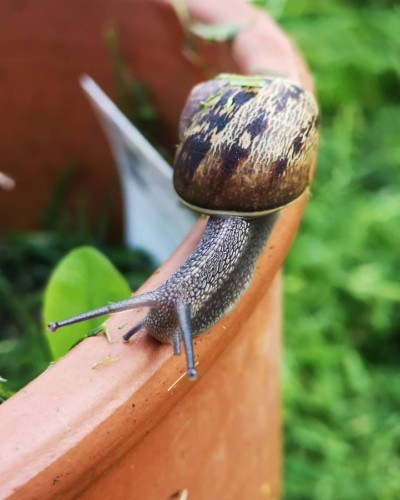 Snail Going For A Walk
Donna Prosho was watching this snail walk around one of her pots.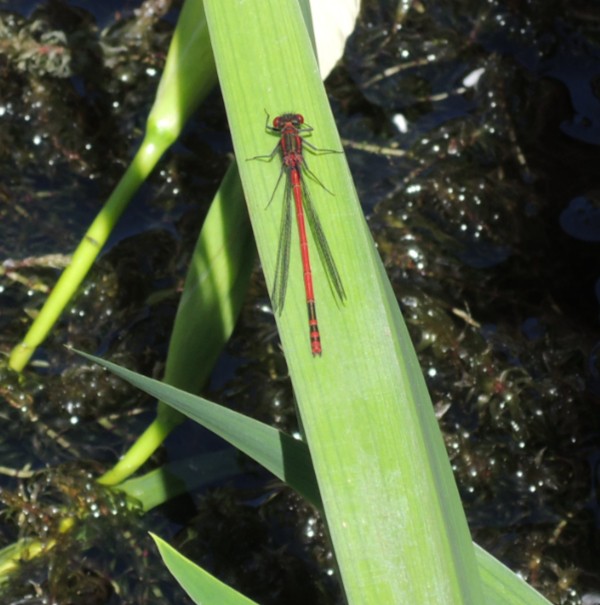 Dragonfly
Sheila Khan took this super photo of a Damselfly.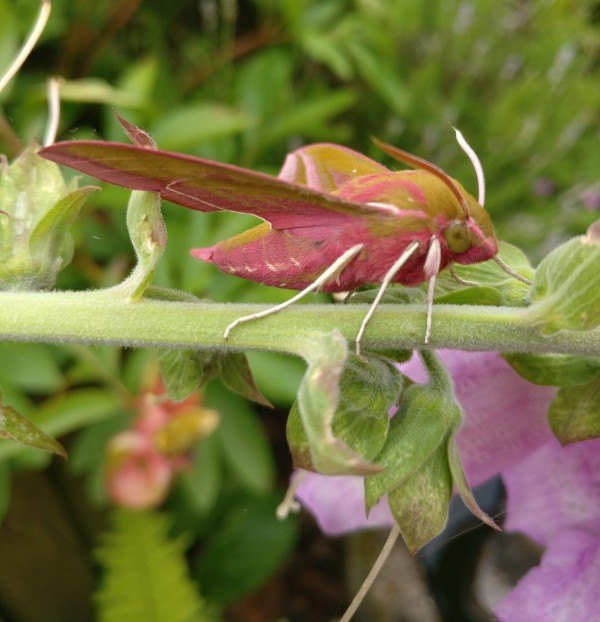 Magnificent Elephant Hawk Moth
Kate Long took this super photo.
Fabulous Summer Evening In North Wales
Juliet Greenwood took this fantastic photo of a summers evening with her dog Phoebe.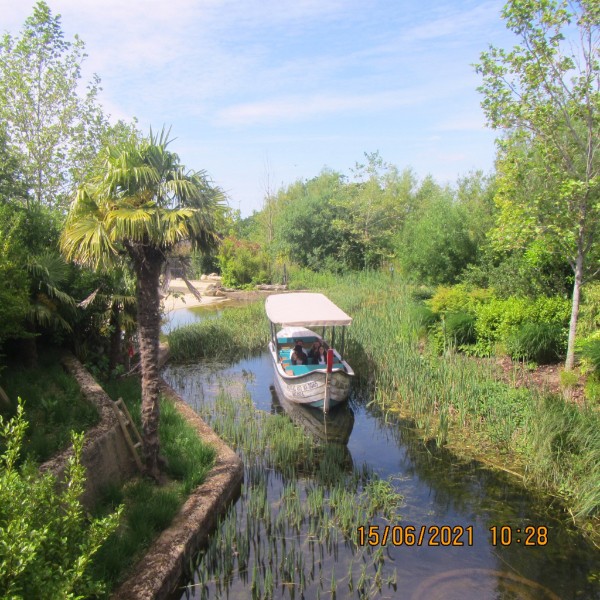 A Great Day For A Sail
Cheryl Lang went to Chester Zoo and shares this photo.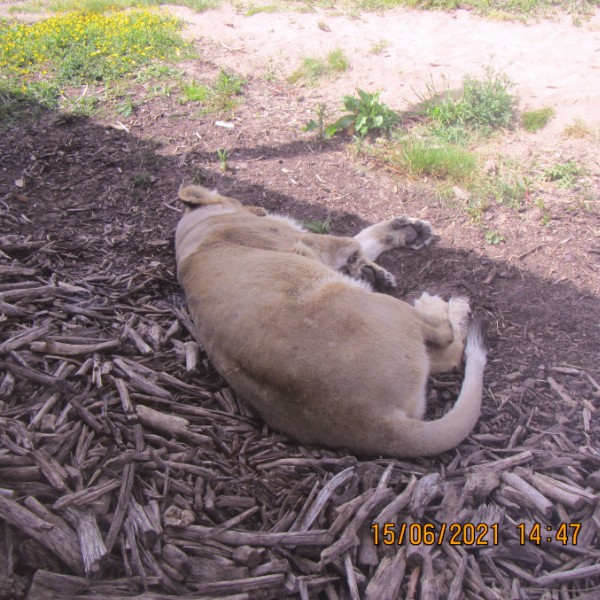 Let Sleeping Lions Lie
Cheryl Lang took this photo of a sleeping lion at Chester Zoo.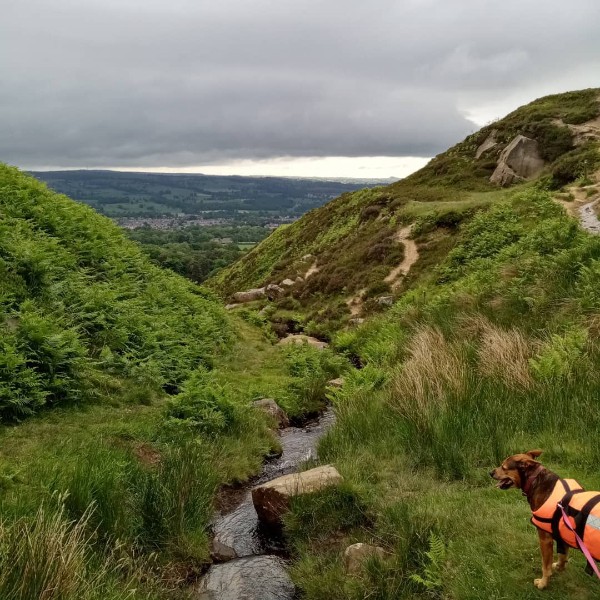 Watching The Rainclouds Come In On Yorkshire Moors
Helena Fairfax and her dog were walking up on the Yorkshire Moors.