Members Photos February 2021
Published: 01 Feb 2021 | Views: 83
Here is another selection of super photos taken by members in January 2021.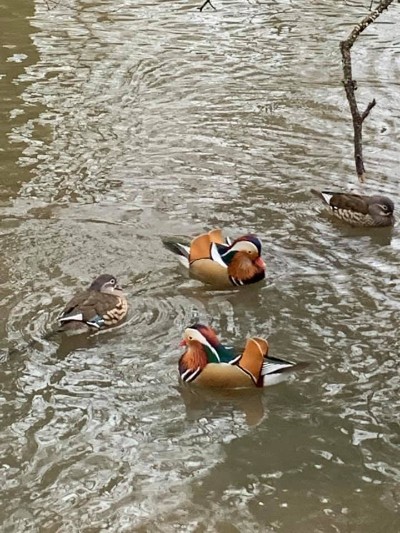 Stover Country Park, near Newton Abbot, Devon.
Julie Winstone took this lovely photo and said it was nice and flat walking lots of birds.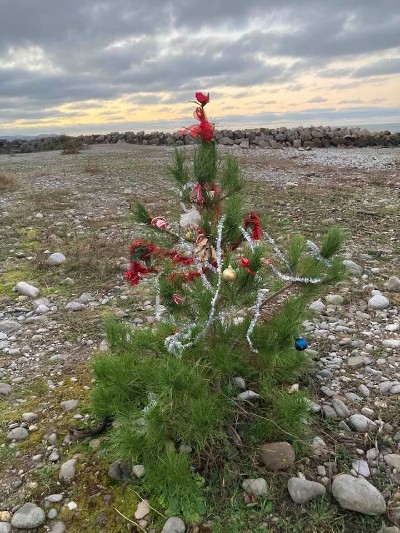 Christmas tree decorated on beach!
Lesley Eaton spotted this tree had been decorated on a beach in North Wales!
Beautiful sunset in North Wales
Lesley Eaton took this photo in January when walking.
Icy and foggy in Hereford
Chris Crockett took this super photo on a foggy frosty day.
Frosty icicles in North Wales
Juliet Greenwood had an icy walk and took this lovely photo.
16 Yellowhammers!
Kate Long took this great photo of 16 Yellowhammers!
Beautiful Ashton Memorial in Williamsons Park Lancaster
Patricia Humm took this photo of a beautiful memorial.
View across Morecambe Bay 8th January 2021
A snowy view taken by Patricia Humm.
Putson Manor Hereford
Sally Jones took this photo when walking around Putson Manor. Look at all the snowdrops!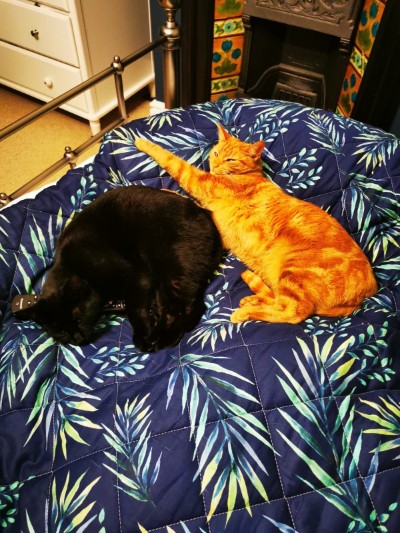 It's A Cat's Life!
George and Sharkey Rosser have a great life!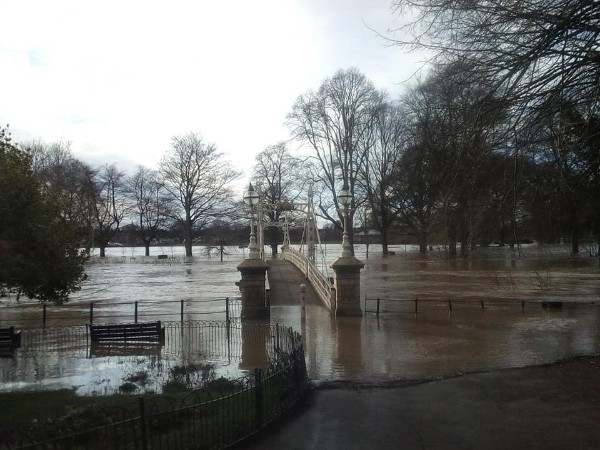 More Floods In Hereford
Sally and Geoff Jones went to see the flood levels as Hereford once again suffered.
Alf Holley checking remains of Christmas Tree!
Sheila Holley took this photo of Alf when the Christmas Tree decorations were taken down leaving lots of pine needles!
Frosty Quarry Hereford
Sheila Holley took this lovely photo of a very frosty Quarry.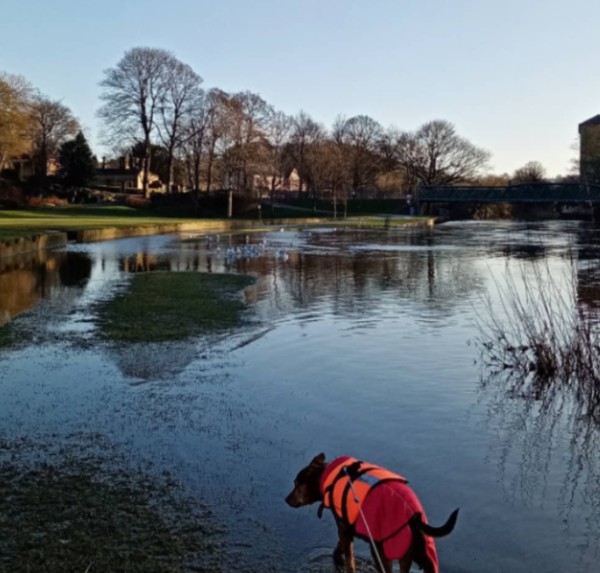 The Morning after the floods in Saltaire
Helena Fairfax out walking her dog on a sunny morning after the floods.
Bougainvillea has bloomed all through winter
Derek Coles Bougainvillea shows no sign of stopping to flower!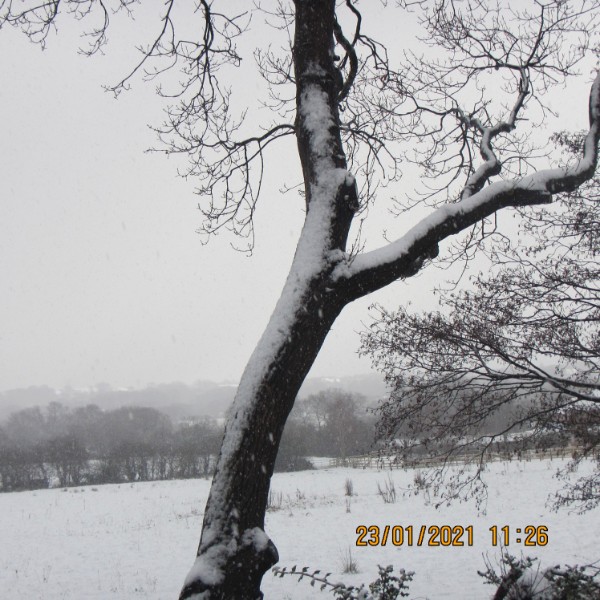 Snowy Scene
Cheryl Lang took this photo not far from where she lives after a snowy night.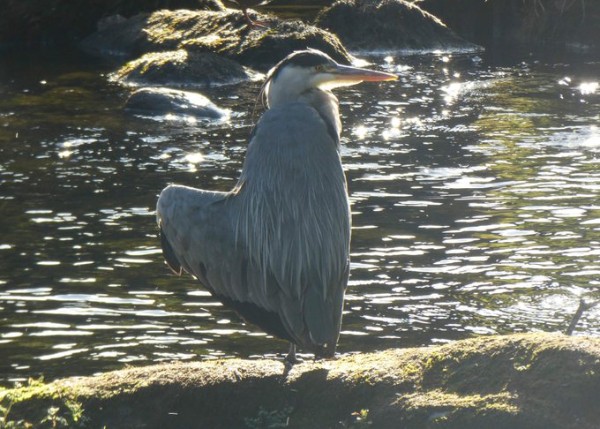 Beautiful Heron
Juliet Greenwood saw this beautiful heron when out walking early one morning.
Snowy Me!
It snowed in Hereford on Sunday 24th so Chris Crockett took this photo of me being silly!
Snowy Birmingham
My daughter in law Toni Rosser took this super photo on a snowy Sunday!
Spring is on the way!
Sue Sly took this photo of sheep with their lambs near to where she lives.