Members Photos December 2021
Published: 01 Dec 2021 | Views: 73
Welcome to the December Gallery. Another super selection of photos.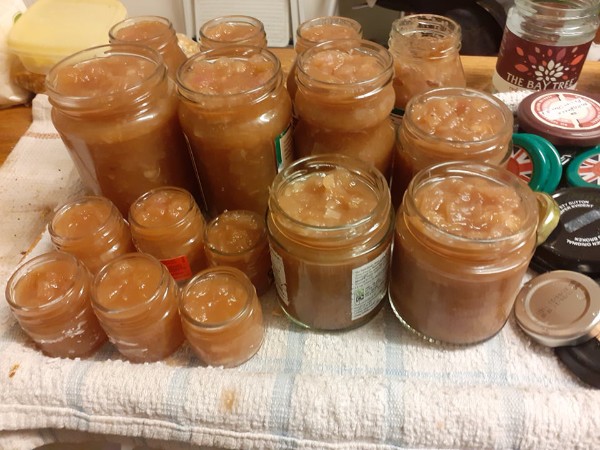 Cucumber and apple chutney- first attempt
Muriel Holmes has made a lot of chutney!
Deer in Haugh Woods Herefordshire
Sally Jones took this super photo of the deer.
Saltaire, Bradford
Helena Fairfax took this super photo.
The view down across the moors, looking down over Haworth.
Helena Fairfax drove past this super view.
Blooming roses still!
My roses just kept on coming during November.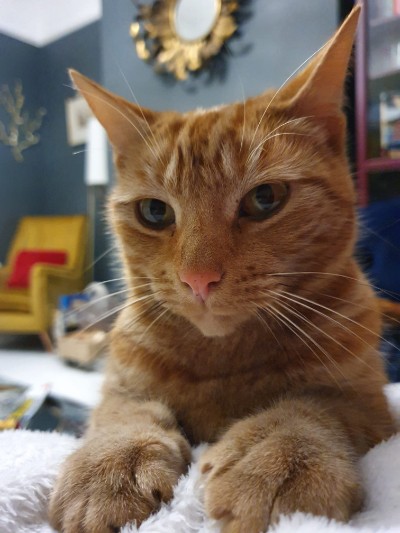 What huge paws I have!
George Rosser is such a handsome cat.
Bara Brith
Muriel Holmes shares her latest Bara Brith and adds, for special treat, add a piece of cheese and a tot of my home made damson vodka!!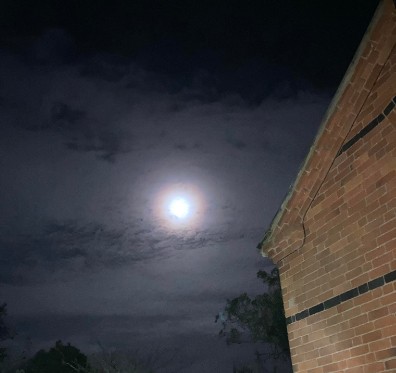 Full Beaver moon in Hereford
Sheila Holley took this photo of the moon on 17/11/21.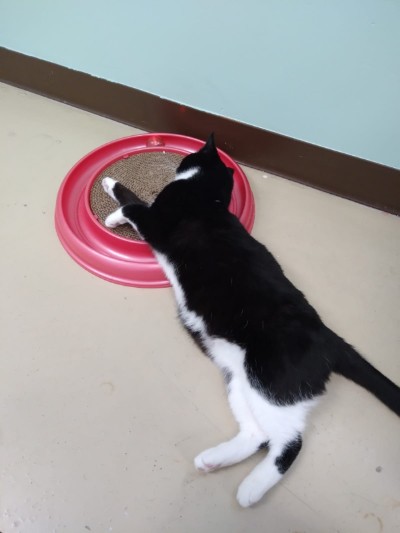 Cat shelter cat!
My neice Clara volunteers at a Cat Shelter in Minneapolis and shared this photo.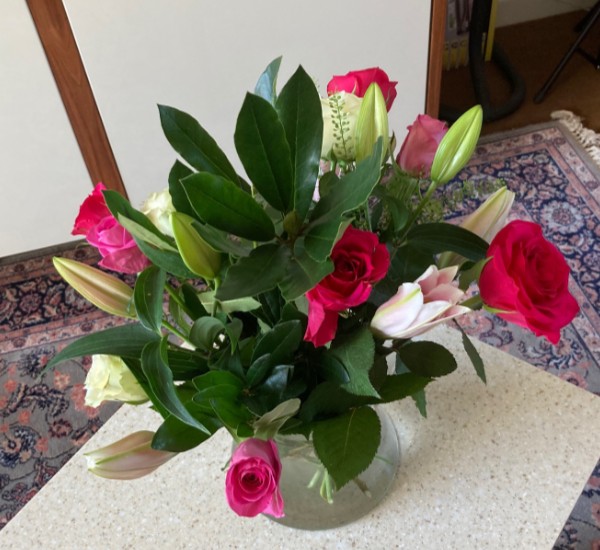 Gorgeous Flowers
My son and daughter in law sent me these super flowers.
The moon through the Staghorn tree
Super photo from Juliet Greenwood who says 'The moon through the staghorn tree looked amazing yesterday morning!'
A beautiful lake in York
Donna Prosho spent a few days in York and shares this lovely photo.
Resident Swan
Donna P had a resident swan near her place she was staying at in York!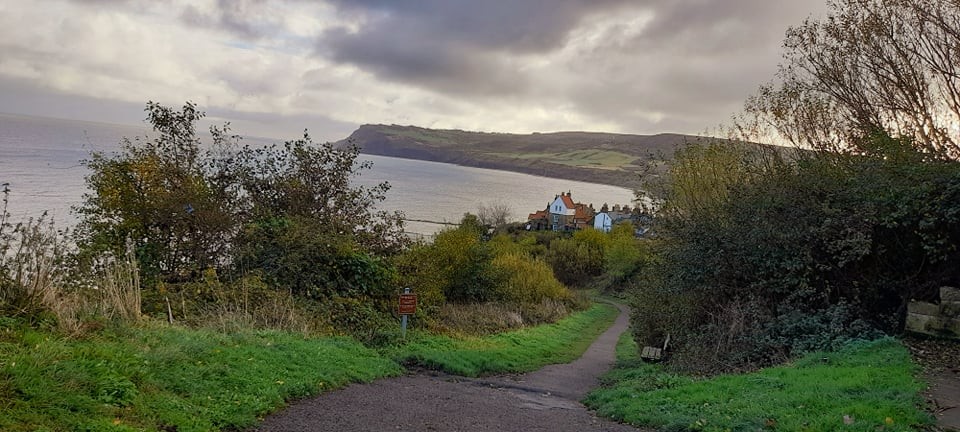 View of Whitby
Heather Copping visited Whitby on a cold November day.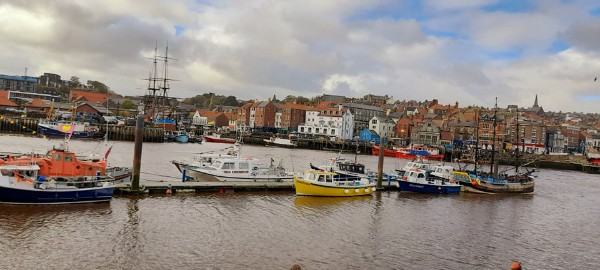 Looking over Whitby
Heather Copping took this super photo of Whitby.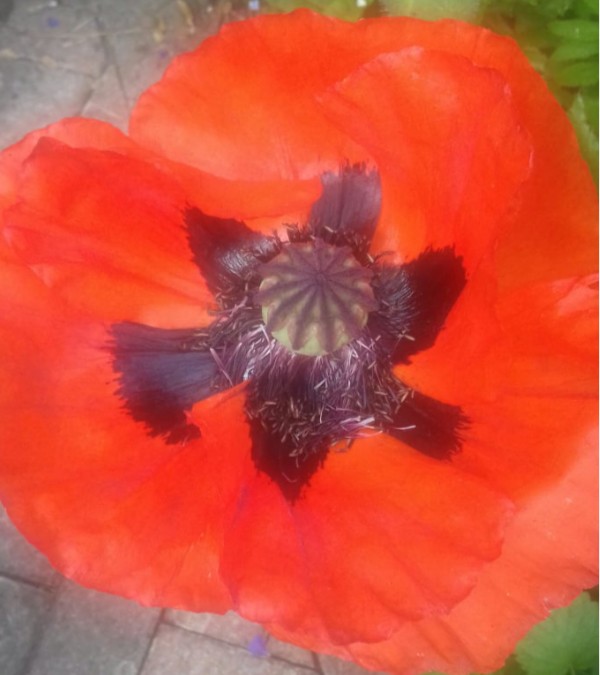 The beautiful poppy in full bloom
Janet Soobhany shares this gorgeous poppy.
Always feels calming to look at my Buddah
Janet Soobhany relieves stress when looking at her Buddah - I need one!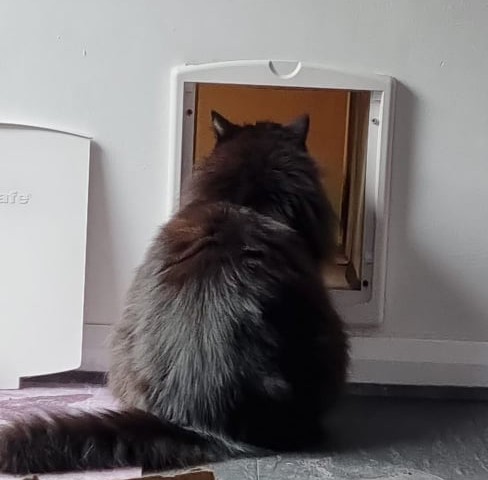 In or out- can't decide
Muriel Holmes shares this photo of her cat, made me smile!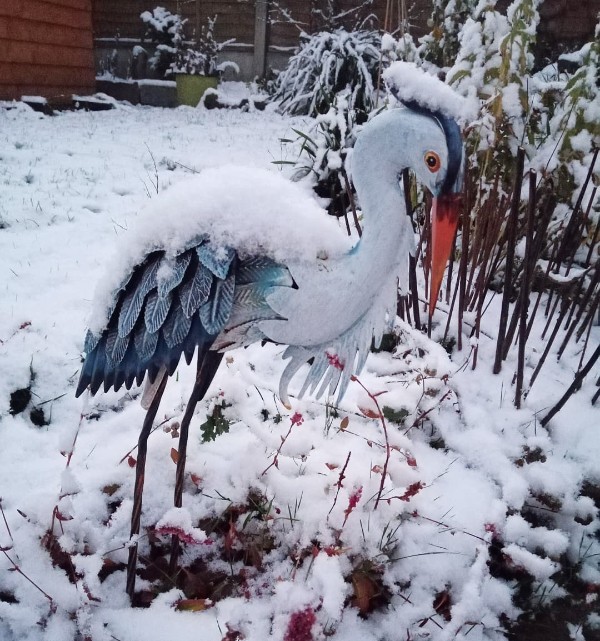 The heron next to my garden pond is covered in snow
Helena Fairfax shares a lovely snowy photo with us.
Dusk on a hillside in beautiful North Wales
What a stunning photo from Juliet Greenwood.
Hi says Mr Squirrel
Kate Long refers to her photo of 'Squirrels bum!' Super photo once more from Kate.