Members Photos December 2019
Published: 01 Dec 2019 | Views: 181
Welcome to the December Gallery featuring super photos. Lead image was taken by Steve Howells of a beautiful waxwing.
Shop sculpture At Half Moon Bay
Patricia Humm took this super photo just outside Morecambe Lakeland mountains and hills in background - a truly beautiful view.
Ashton Memorial in Williamson Park Lancaster
Patricia Humm took this photo of Ashton Memoria, lit for Mental Health Awareness.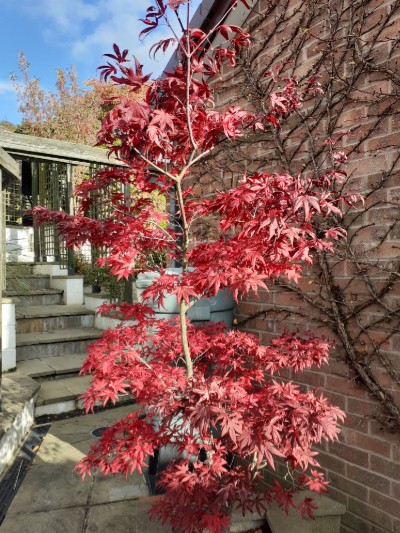 Purple Acer
Anne Harvey took this photo of her lovely acer still blooming at the beginning of November.
A Spindle Tree
Anne Harvey still had the red and yellow berries of her spindle tree shining brightly.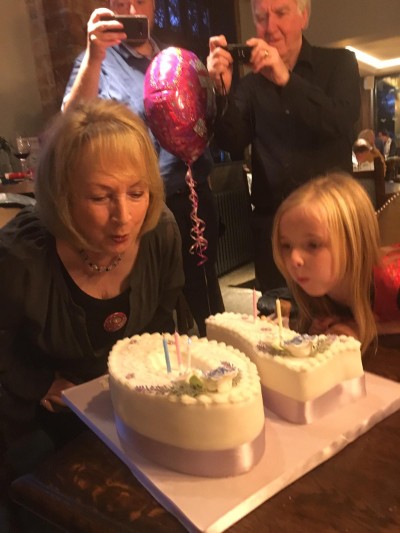 Pushing Seventy Party!
Marilyn Chapman had an early birthday party at the beginning of November, so all the family could be present. Super photo!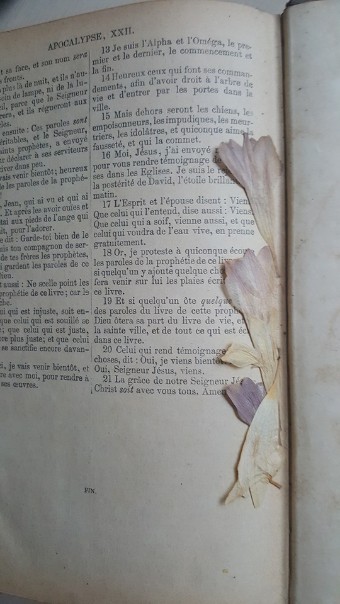 Flowers From Granny's Headdress 1923?!
Marilyn Chapman was very excited to have discovered what she thinks may be fuschias from her Guernsey grandmother's wedding bouquet in 1923. She found them pressed between the pages of an old French bible dated 1897!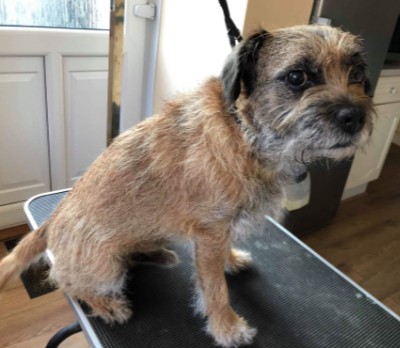 Do I Have To Be Clipped?!
Kathleen Ferguson took this photo of Monty just before he was clipped. Looks a bit worried doesn'the?!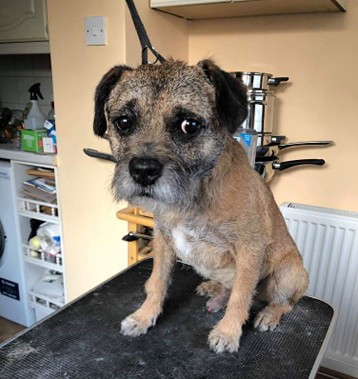 All Done!
All done, says Kathleen Ferguson to Monty - he doesn't look too impressed!!
Snowy Llanberis
Lesley Eaton went for a drive around Llanberis on Sunday November 10th and the snow is on the mountains.
Snowy Llanberis 2!
Another super photo taken by Lesley Eaton.
Regent's Canal's Footpath
Helena Fairfax was walking along Regent's Canal footpath in London and took this photo of the boats and the trees showing their autumn colours.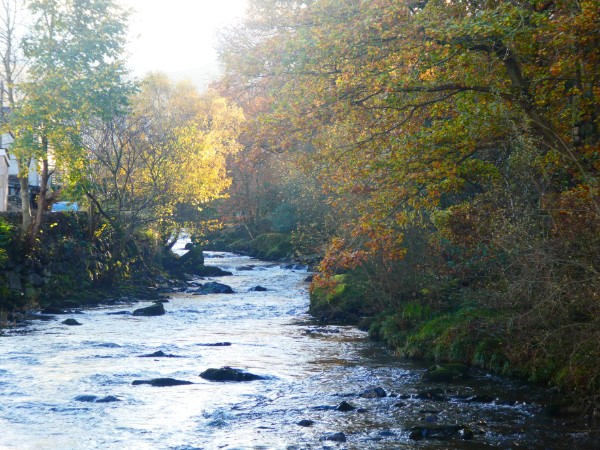 Autumn Colours
Juliet Greenwood was walking with her dog on a sunny November Sunday.
Morecambe Bay In November
Patricia Humm View saw the view across Morecambe bay. Snow on Lake District Mountains November 12th.
Sunrise On Lancaster Canal
Patricia Humm took this fab photo of the sunrise on November 15th.
Lots And Lots Of Mushrooms!
Sheila Khan has lots of mushrooms in her garden and took this photo on 17th November.
I Want To Play!!!
I took this photo of Mr Larkin when he stayed with me for just over two weeks.
Super Sunrise!
Rosemary Ann Smith took this lovely photo of the sunrise in Devon.
Bench In Lossiemouth
The beautiful bench installed in Lossiemouth for the ww1 centenary, looking fantastic on Remembrance Sunday. Taken by Steve Howells.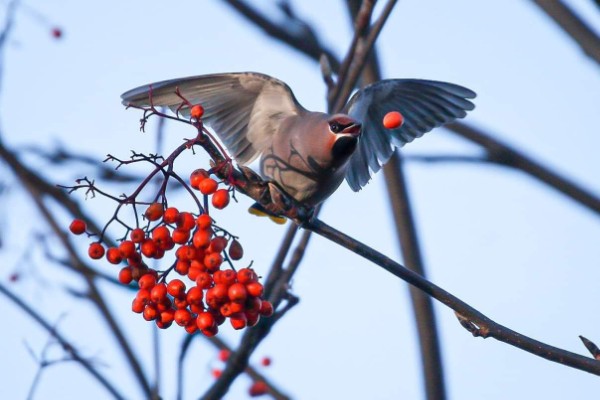 I've Dropped My Berry!
Just 1 of a flock of 70 waxwings in Forres Scotland,he'd just dropped his berry! Another excellent photo taken by Steve Howells.
Lancaster Bomber
Derek Coles took this photo of a print and says 'My brother was a rear gunner in one of these in the Second World War. He survived which was rare for rear gunners. We will remember them.'
Romney Marsh
Lyn Wild took this photo of her daily walk with Clay on Romney Marsh.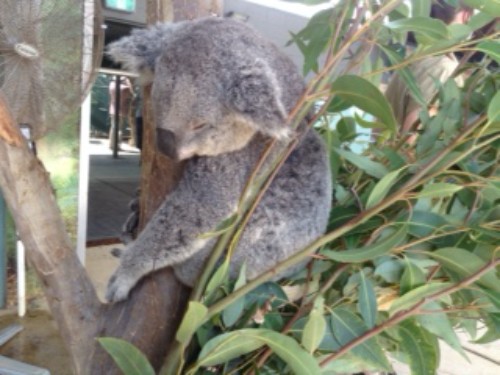 Sleepy Koala
Adrienne Laverick is in Australia and photographed a sleepy koala inSydney wildlife centre.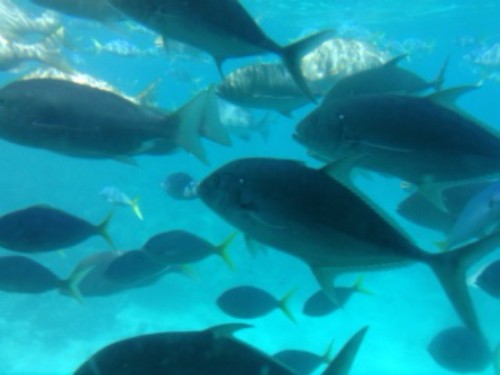 The Great Barrier Reef
Adrienne Laverick took this photo on the submarine on the Great Barrier Reef.
Rock At Uluru
Adrienne Laverick photographed the Rock at Uluru at sunset where she drank sparkling wine and ate' horses doofers!
Happy Together!
Sheila Holley took this photo of lovely Alfie with his buddy. Missing the sunshine!
Mia Proves That Schrodinger's Experiment Was A Waste Of Time.
Only Trevor Belshaw could think of this title! Thanks for sharing the back of Mia with us!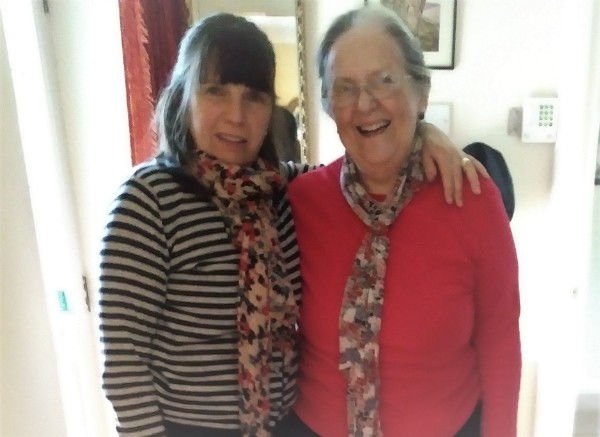 Veronica And Frances
A lovely photo of Veronica Hughes and her daughter Frances.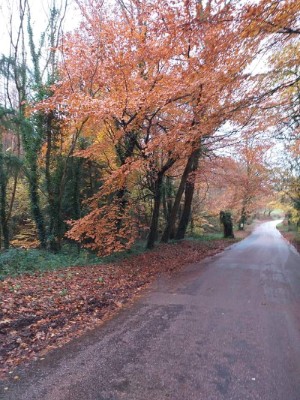 Autumn Colours
Rosemary Ann Smith took this photo of lovely autumn colours near to where she lives in Devon.
Phil Getting Help From Tony To Choose The Next Jazz Programme.
Yvonne Probert photographed her husband Phil and their cat 'discussing' the order of play!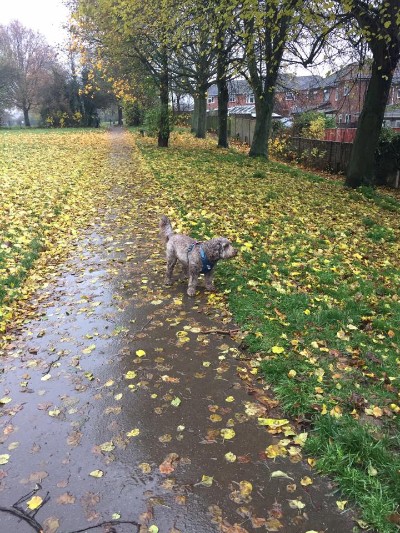 Stop Raining!
Sheila Holley took this photo of Alfie on yet another wet muddy walk during the last week in November.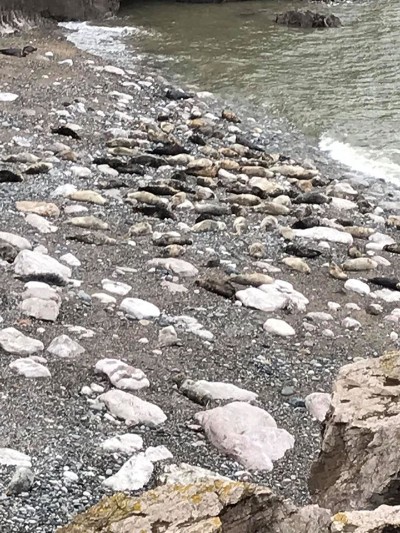 Many Seals At Angel Bay
Lesley and Barry Eaton visited Angel Bay, Penrhyn, North Wales on November 26th and saw about 40 seals!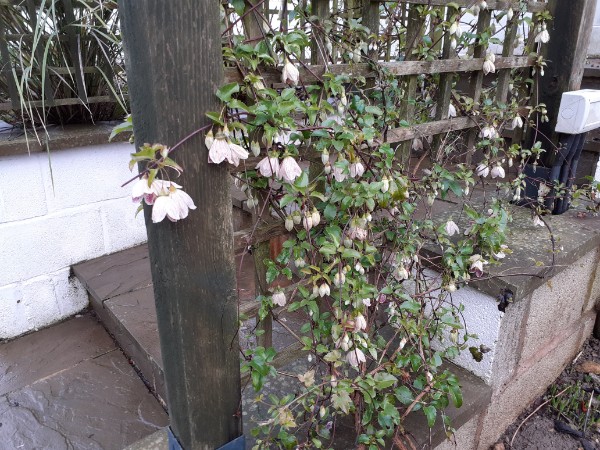 Clematis Freckles
Anne Harvey was cheered up on November 28th when she saw her cleamtis flowering!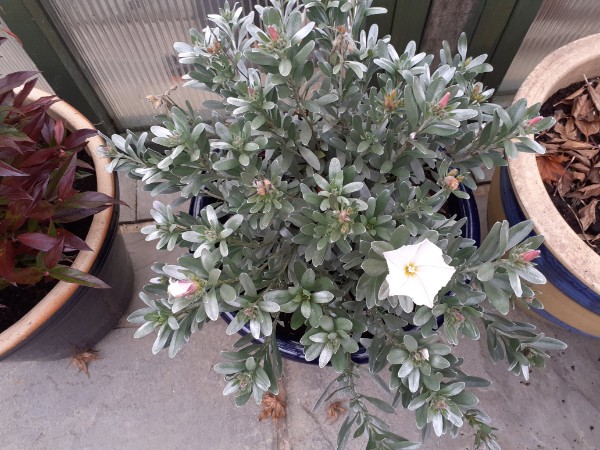 Convolvulus Plant
Anne Harvey took this photo of this cultivated bineweed, anyone able to help out with correct name please?