Members Photos April 2021
Published: 01 Apr 2021 | Views: 72
Welcome to the April Gallery. A super selection of photos once more. Lead image was taken by Kate Long. A Kestral with a Field Vole.
Reflections in Hereford
Dave Holley took this superb photo when out walking in Hereford.
A view in Ireland
Karen Thacker took this lovely view.
Birthday Flowers
Just two of the lovely flowers I had for my birthday.
Mirror Pool in North Wales
As Juliet Greenwood says 'My favourite mirror pool has a whole new expanse, and is more beautiful than ever.'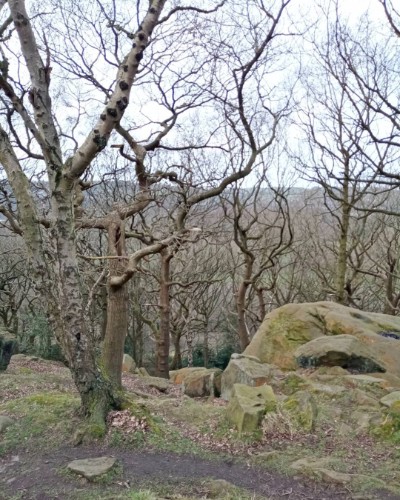 Shipley Glen
Helena Fairfax took this super photo.
BAAA!
Chris Crockett took this photo of many sheep who were talking to us!
River Aire Saltaire
Helena Fairfax took this image of The river Aire boiling past again.
A Rainbow Circular Skirt
Jackie Moss has knitted this fabulous rainbow dkirt for her granddaughter.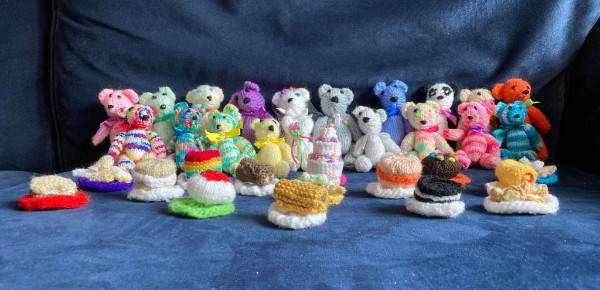 Lots Of Cuddly Toys!
Jackie Moss has taken up knitting during Lockdown and here are some of the lovely items she has knitted.
Pussy Willows
Sheila Khan took this photo of lovely pussy willows.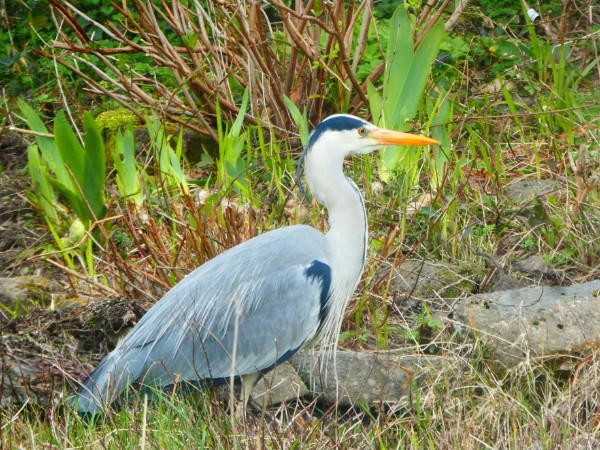 Beautiful Heron In North Wales
Juliet Greenwood took this fabulous photo of the heron.
Heron Spotted On Birmingham Canal.
My son James captured a super photo of the heron on Birmingham Canal.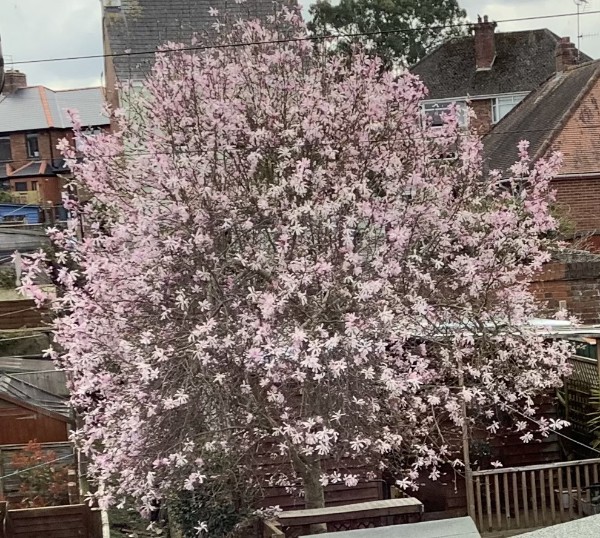 Beautiful Magnolia
Margaret James took this photo of a super magnolia tree covered in blossom.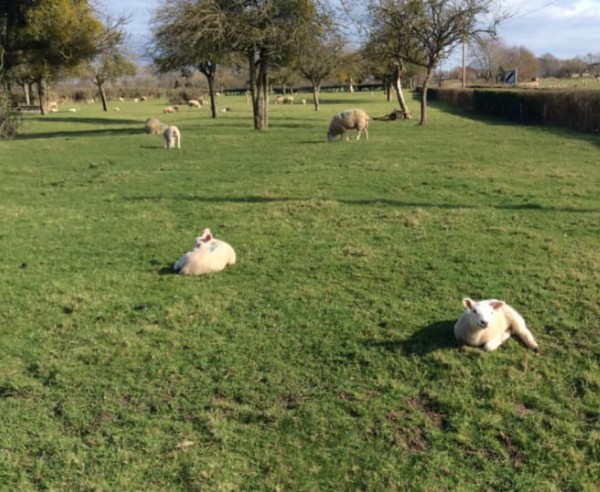 Spring Lambs Enjoying The Sunshine.
Sue Sly lives quite close to these lambs and took this lovely photo.
Spring Flowers Blooming
Derek Coles shares his lovely flowers with us.
Spring Walk In West Norfolk
Heather Copping took this super photo on a sunny spring day.
Daffodils and Dog!
Heather Copping took her dog for a walk and captured these super daffodils in full bloom.
Double Headed Daffodil
Derek Coles shares his double headed daffodil.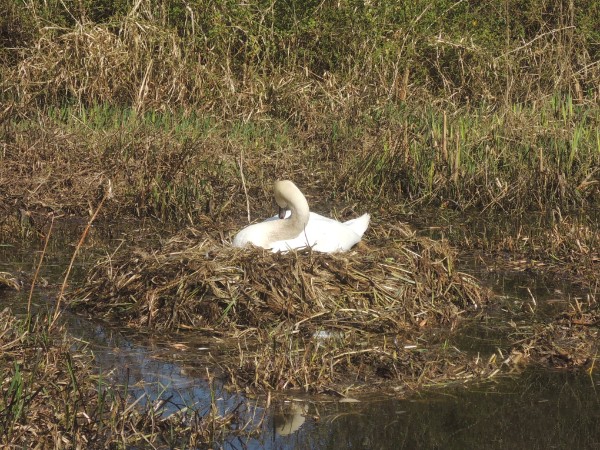 Swan Enjoying The Sunshine
Sheila Khan took this photo of a swan relaxing in the March sunshine.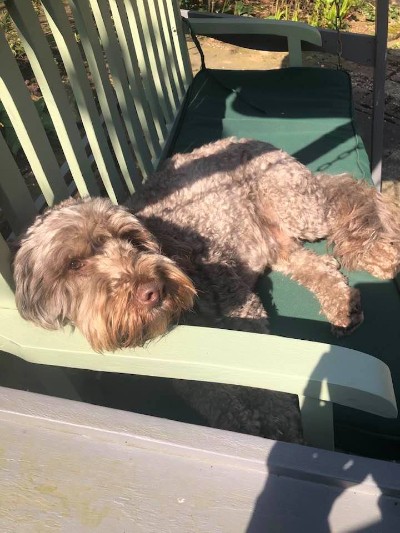 Alf Chilling
Alf Holley knows how to relax in the March sunshine!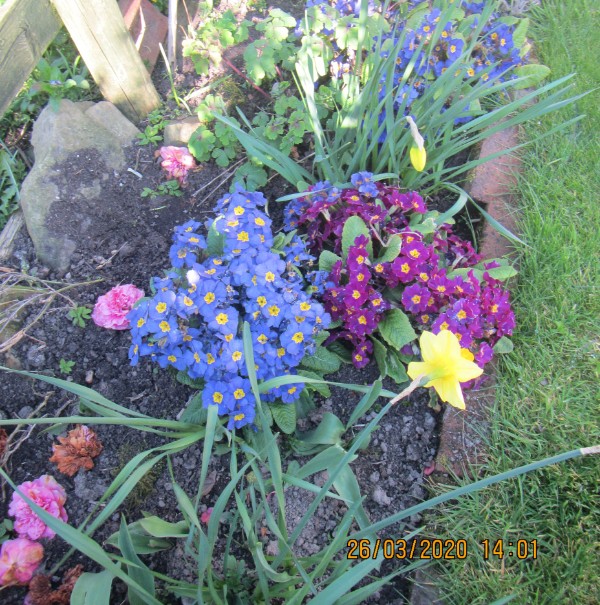 Spring Flowers
Lovely Spring flowers from Cheryl Lang's garden.
Cowslips In Sue's Garden
Sue Sly loves her cowslips and shares this photo with us.
Pretty Pebbles
Margaret James has been painting her pebbles.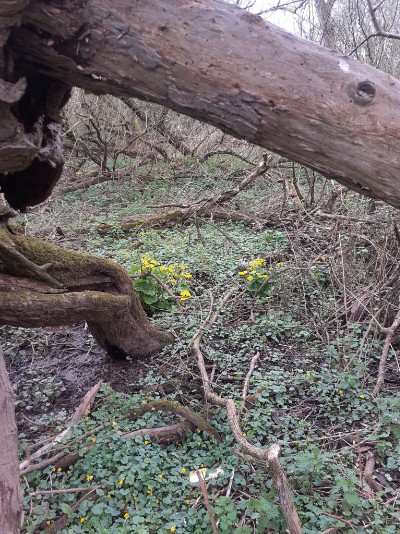 Marsh Marigolds At Monnington
Muriel Holmes spotted these marigolds on her daily walk in Herefordshire.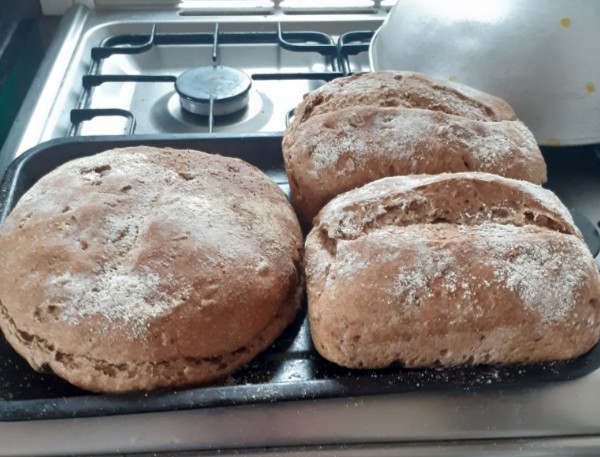 Baking Brown Bread In Byford
This bread looks mouthwatering! Thank you for sharing a photo Muriel Holmes